Hello there. I am excited to share today's tutorial with you - because it means I FINALLY have something in my cabinets besides empty spaces. See, when we remodeled our kitchen, our cabinet guy said it would be much cheaper to take the cabinets to a glass store & have them put in the glass than to order them with the glass already installed. Well after the kitchen re-do was done, we were out of money & so the glass in the cabinets would have to wait. And wait. And wait.
Fast forward about 2 years (the present time) and we have to put our house on the market because the Mr. got a new job (eek!). We knew we had to fill those cabinets with something and that it had to be cheaper than glass. We found decorative metal sheets at The Home Depot (in the wood section) and knew we had found our solution.
So let me tell you how to liven up your kitchen cabinets in a super cute way. First, you will need metal cutters, a measuring tape, a decorative metal sheet from a hardware store, some flat push pins (not pictured below) & a black sharpie.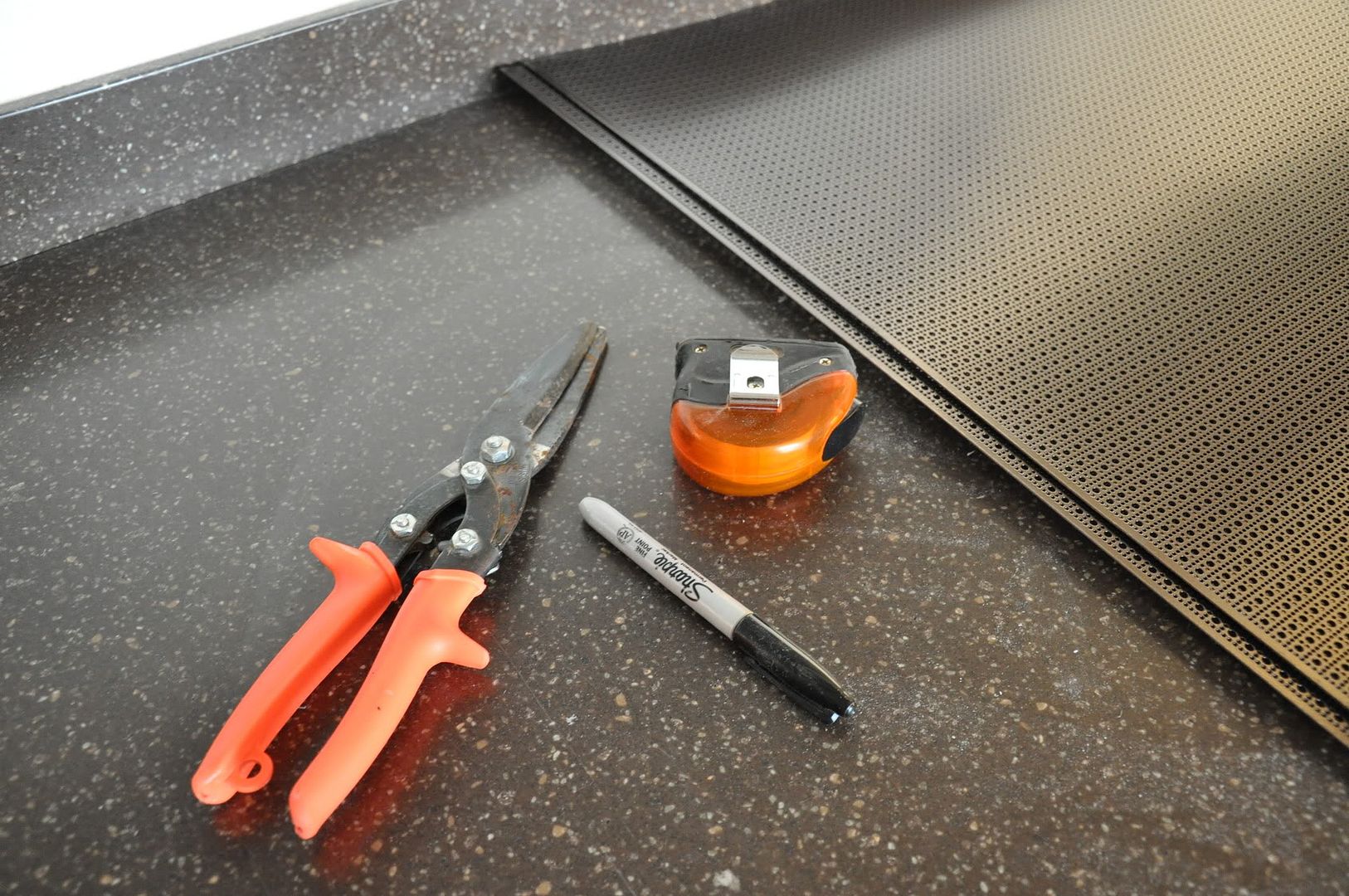 So here is what our cabinets looked like before. Sad, I know.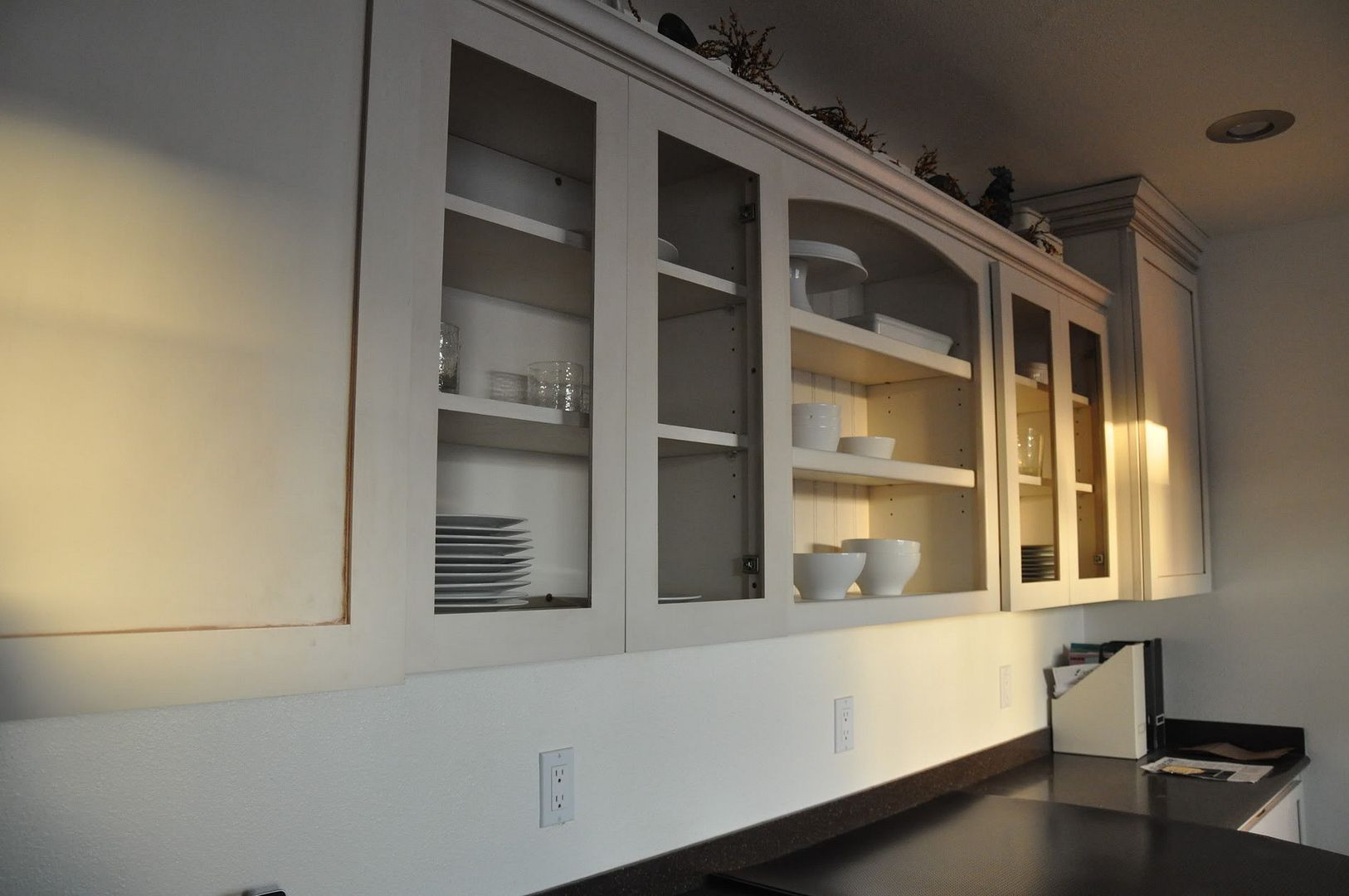 See why they needed prettied up? It was super easy. I just measured the cabinets with my measuring tape & then drew those same measurements onto the metal sheet using the sharpie. If you want to make your lines super straight, use a t-square or a flat ruler. Cut the metal and insert it into the back of the cabinet. It might be necessary to trim a little here & there to get a good fit. To make sure it stays, push a pin into each corner at an angle. If you want to make them more permanent, you could always glue them in. That's it folks. You're done!
Now look at how fancy schmancy our cabinets are: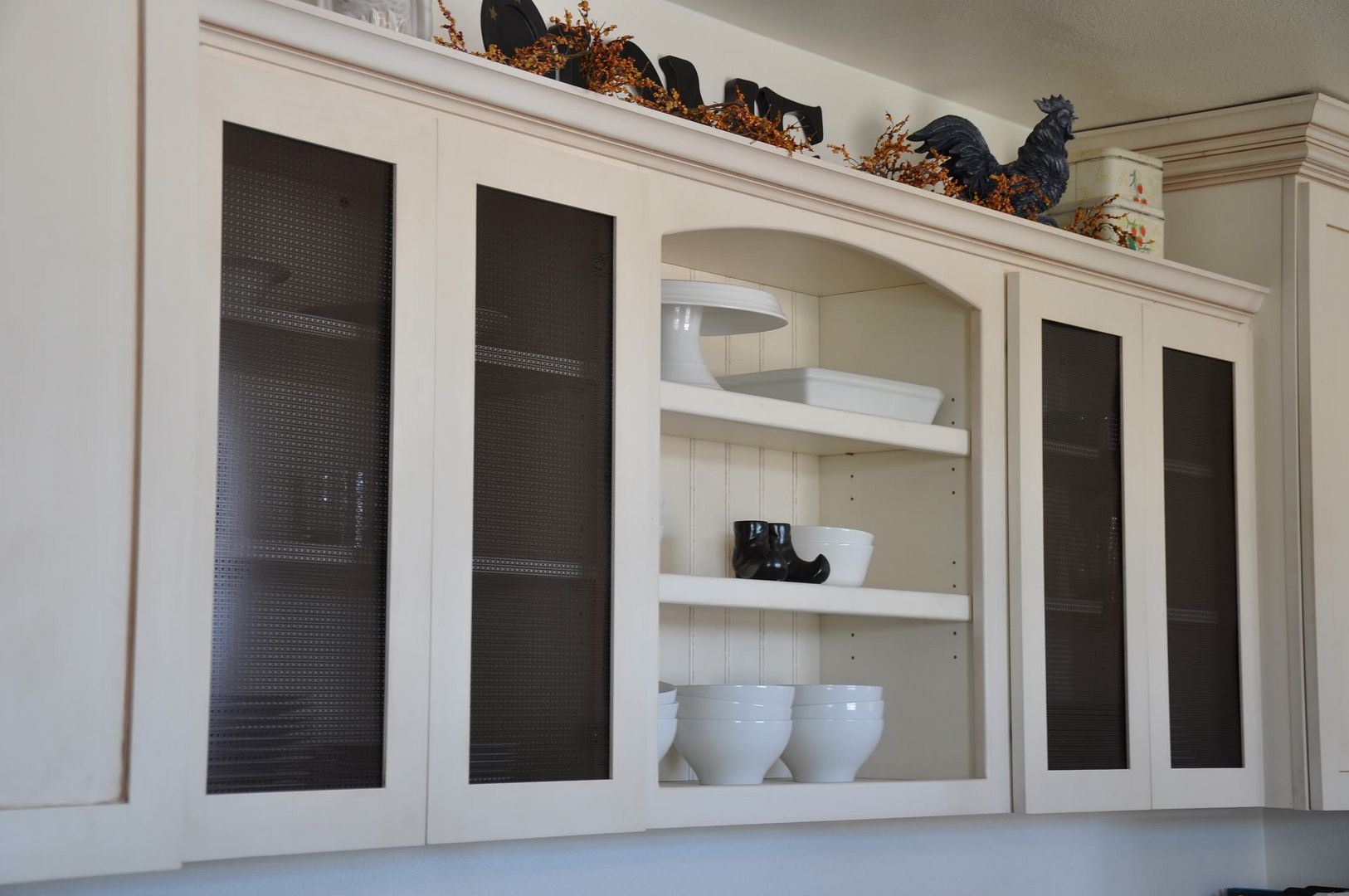 Obviously, I decorated for Halloween/Fall in-between the before and after photos. But seriously, isn't this cute? We are definitely doing this in our next house. Not only is it easy, you'll end up with cabinets that no one else you know has. And they'll think your cabinets are super cool. And who wouldn't want that?
Happy Monday,
--Anna