It was cooler today than the norm, so Tot & Nonee had a fabulous idea - go outside & play! See, where we live the temps have been record breaking highs, so playing outside for like the last 2 months have been a no-go. And that's like pure torture for any kid. And any parent for that matter. Cabin fever, anyone??
The Radio Flyer was busted out.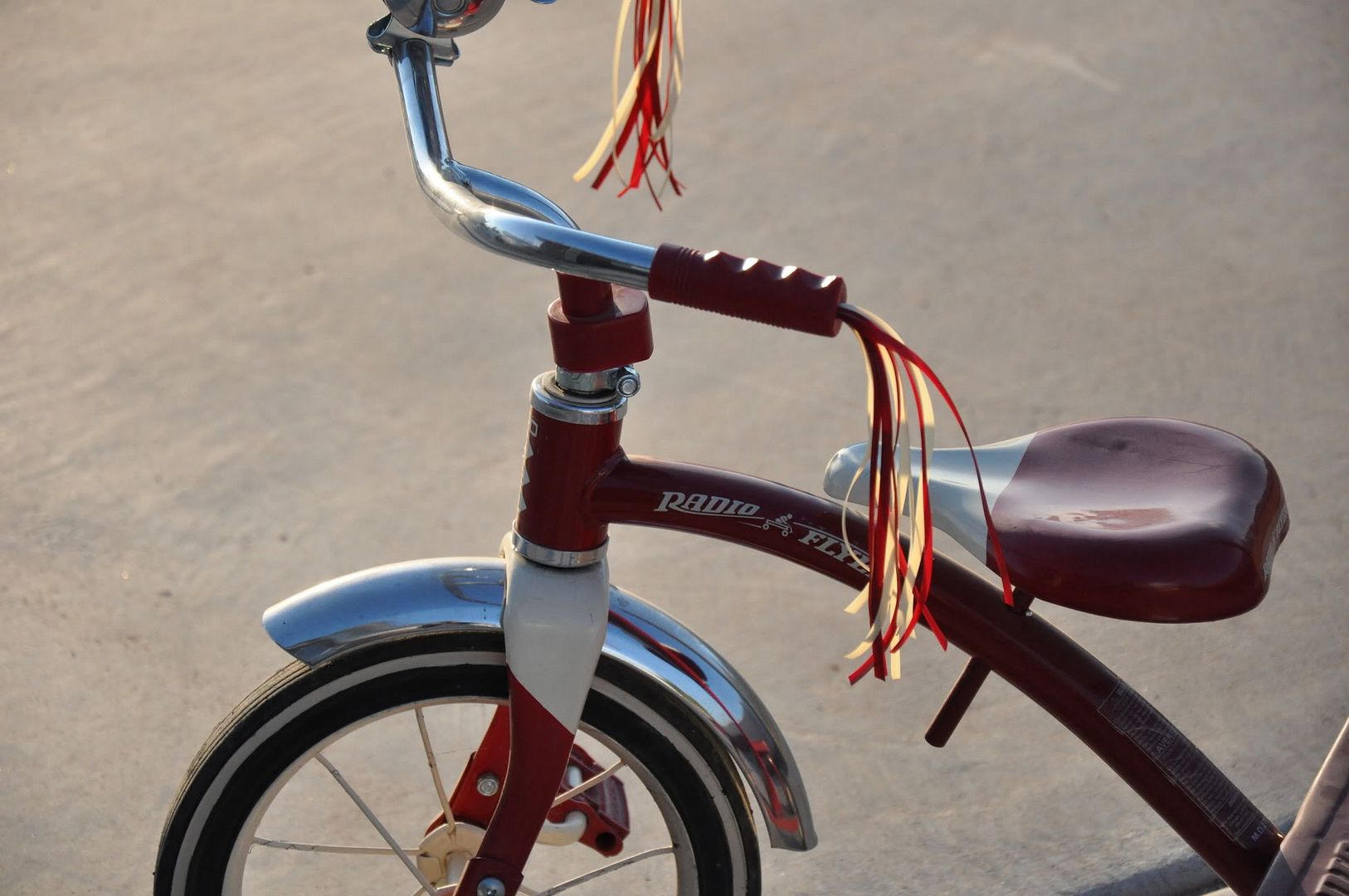 And rides were taken - & given.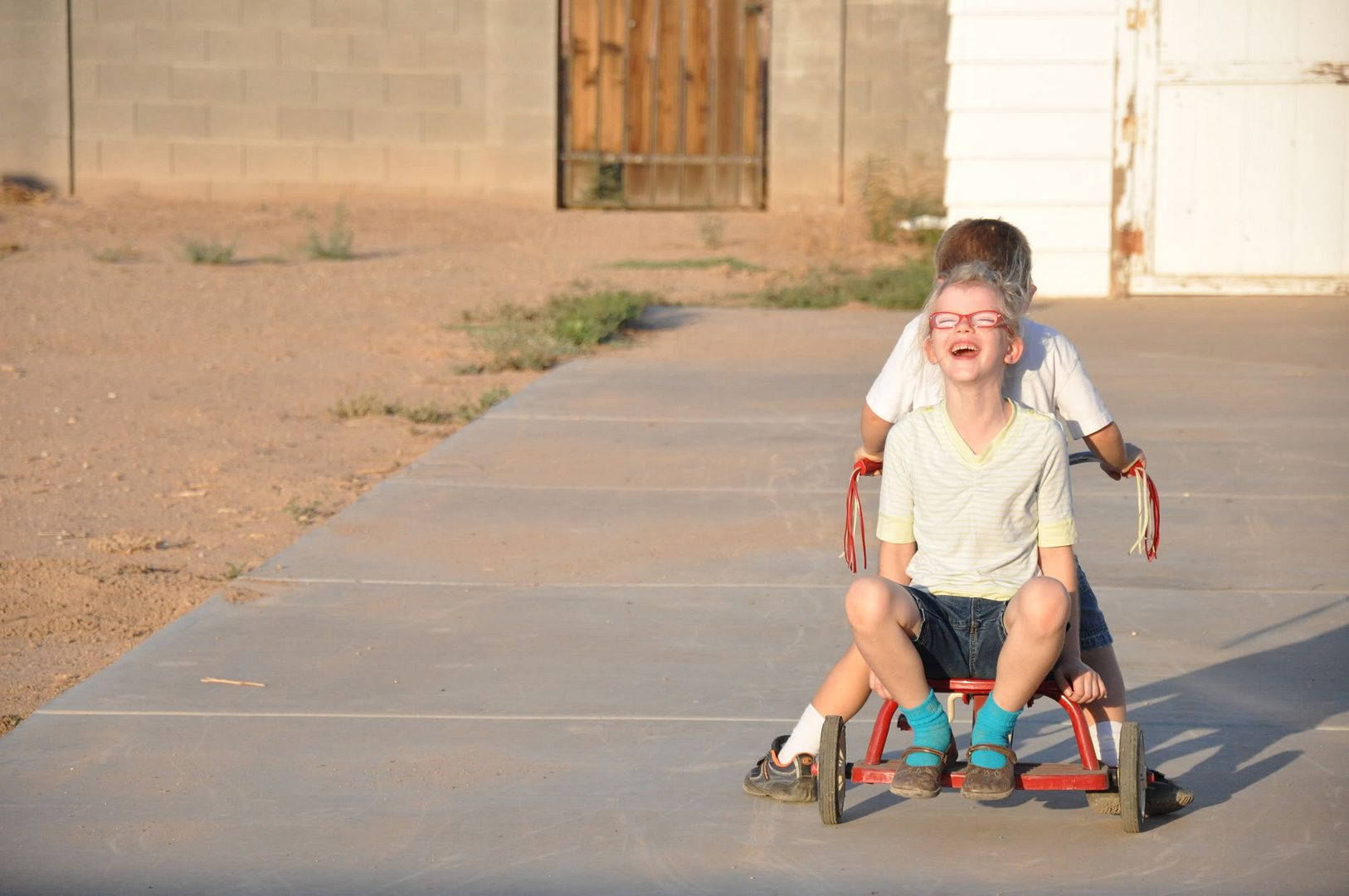 And gang signs flashed. Yo.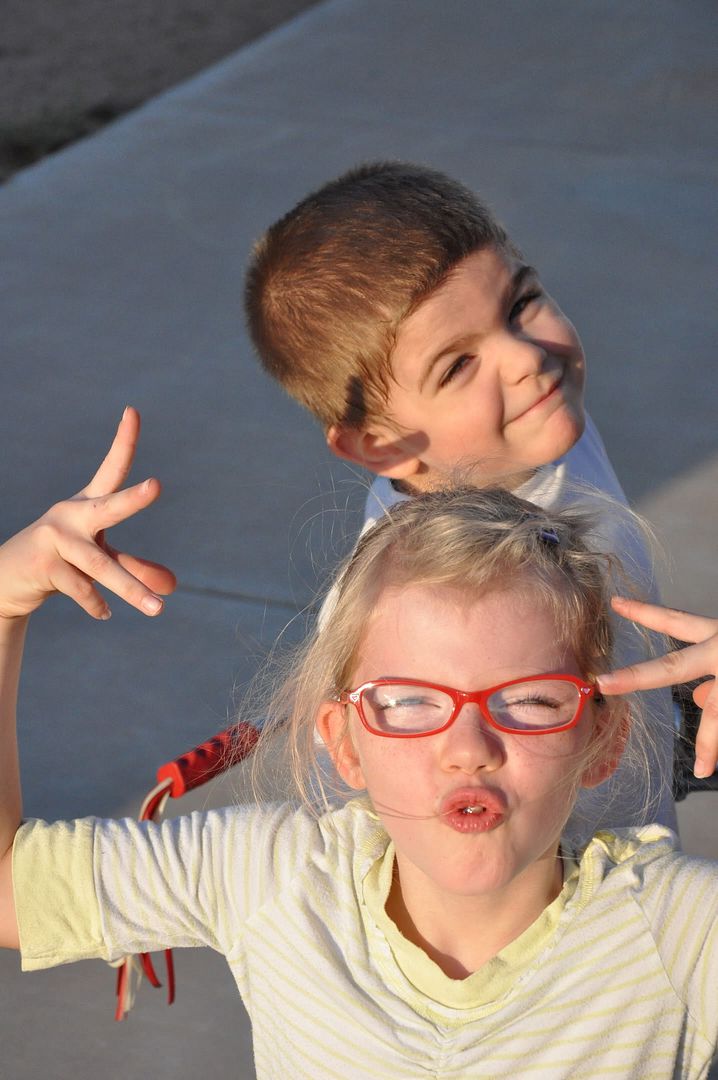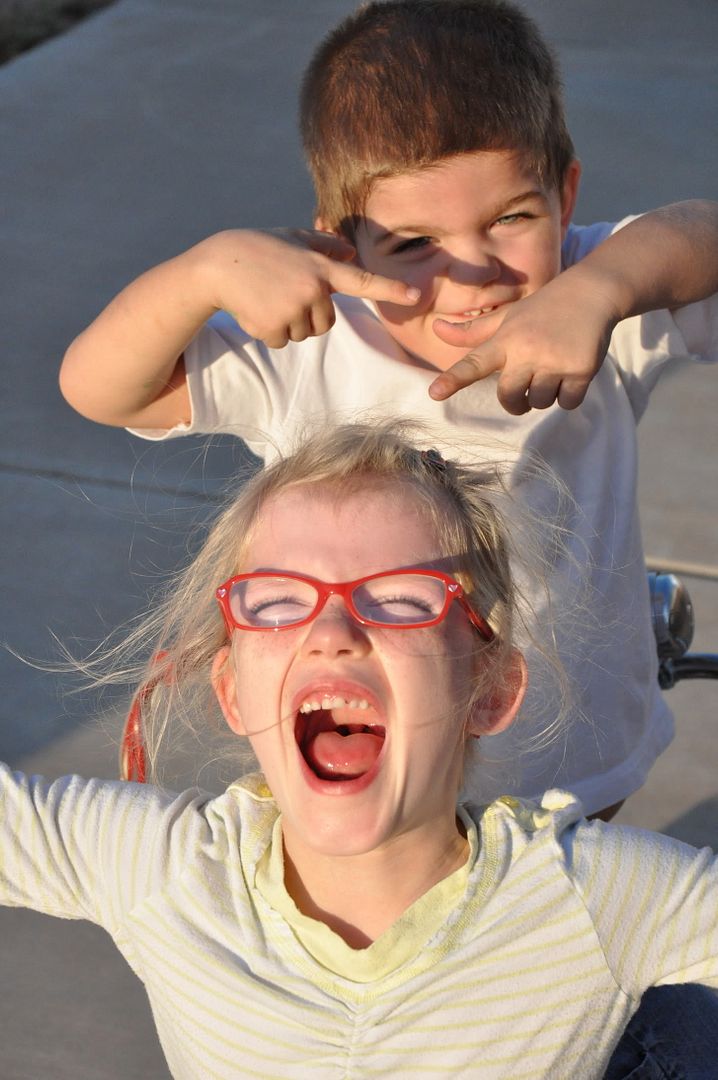 It was a good day. I love these little moments - when my kids are perfectly content. It makes my heart smile.
Have a lovely day,
--Anna