I don't collect much. I don't like clutter. I do have a small Eeyore collection - all of the items given to me by family & friends since I was a teenager. Apparently I was a grouchy teenager. I blame that on hormones. Not a single item have I purchased on my own.
Until now.
For several months now I have been collecting plastic bread tabs. Odd, I know, but it's a collection just like any other. I like my tabs flat. Size and color are not as important. One day I am going to make something with them. That's what I get for majoring in fibers in college. I'm always looking at everyday objects & wonder what I can do with them. It's going to take a long time to make my secret project because I need, oh, say 300 more of these bad boys. That's a lot of bread to buy. One day......one day.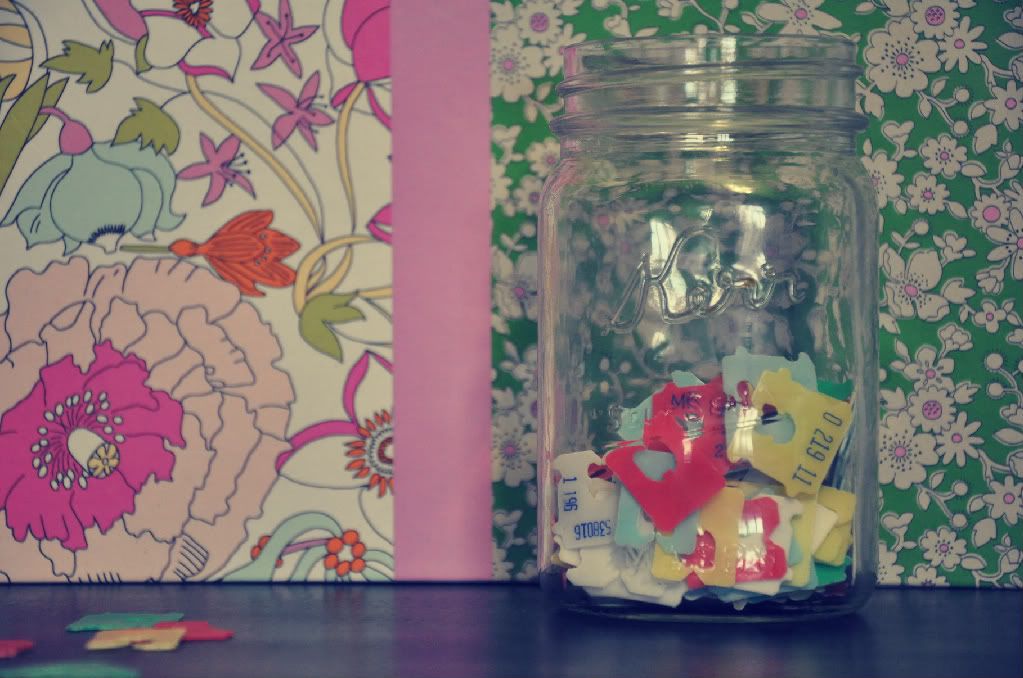 Do you collect things? Please share.
Have a lovely day,
--Anna