A few weeks ago, I was the lucky winner of a sponsor giveaway at
Smile And Wave
. My first package arrived in the mail & I couldn't even wait to get home to open it. That's right people - I love packages. This one was filled with goodies from Katie from Charmed Earth. Her generous giveaway included magnets & clothespins that are even prettier in real life, a simple necklace that I wear often (& get sweet compliments on, too), and she threw in a cute bookplate for kicks. Getting this package totally made my day.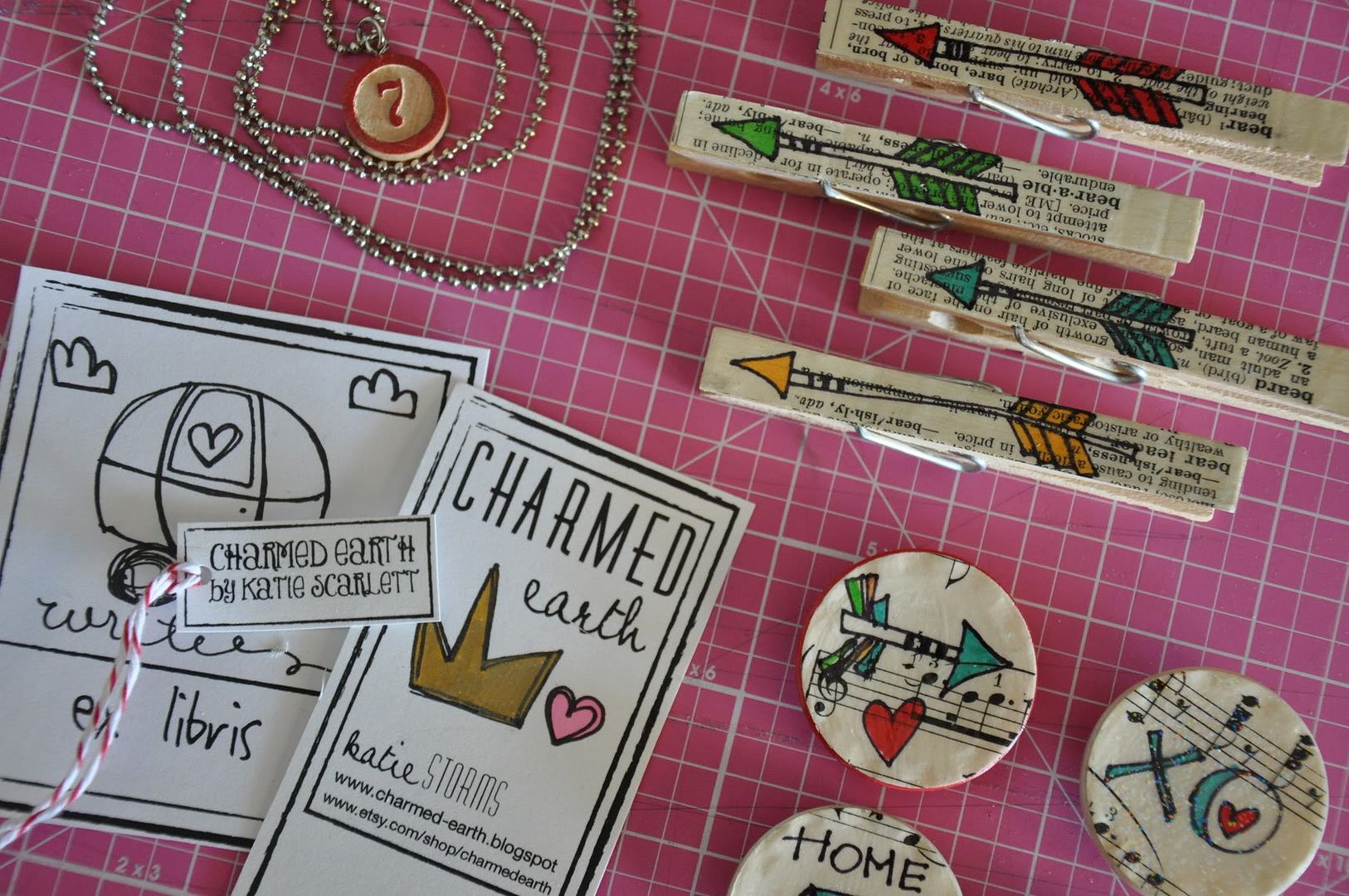 Read Katie's lovely blog
HERE
.
And be sure to check out her shop
HERE
.
Thanks Katie!,
--Anna