I've been stuck in a whirlwind of packing boxes & taking photos of the house for the realtor, remodeling our main bathroom, setting aside items for our yard sale this weekend, and trying to juggle life inbetween. I finished packing up most of the kids' rooms and am kind of in love with how clean they are right now. In fact, I kind of don't mind if what I've packed already doesn't come with us. I know they'll miss their stuff, but I sure won't. Is that mean? So amongst all the business, I found time to spray paint the bed frames we bought at a consignment shop forever ago for our girls. There were two of them, they were the perfect size (twin) and they were cute. Just a little worn out & white. But the DIYer in me knew something could be done to change that.
The Mr. suggested black & I loved the idea. So we headed over to The Home Depot for some glossy black spray paint (a much better choice since we had lots of nooks & crannies to get paint into on the posts).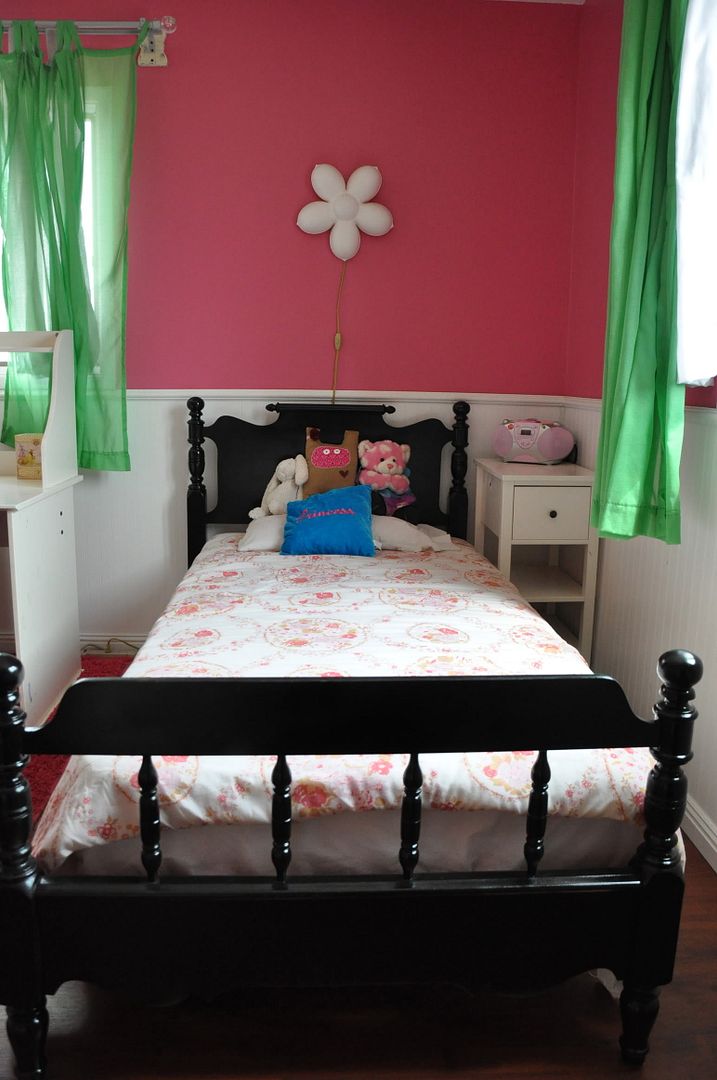 Years ago, my grandma gave me the blanket that my grandpa had on his bed before he passed away. I remembered that she had an exact match on her on her bed when I was a little girl. But hadn't used it in years. So I got brave and asked her for it & she was more than happy to give it to me. Now my girls have them. I love that they've inherited a small piece of two very special people in my life.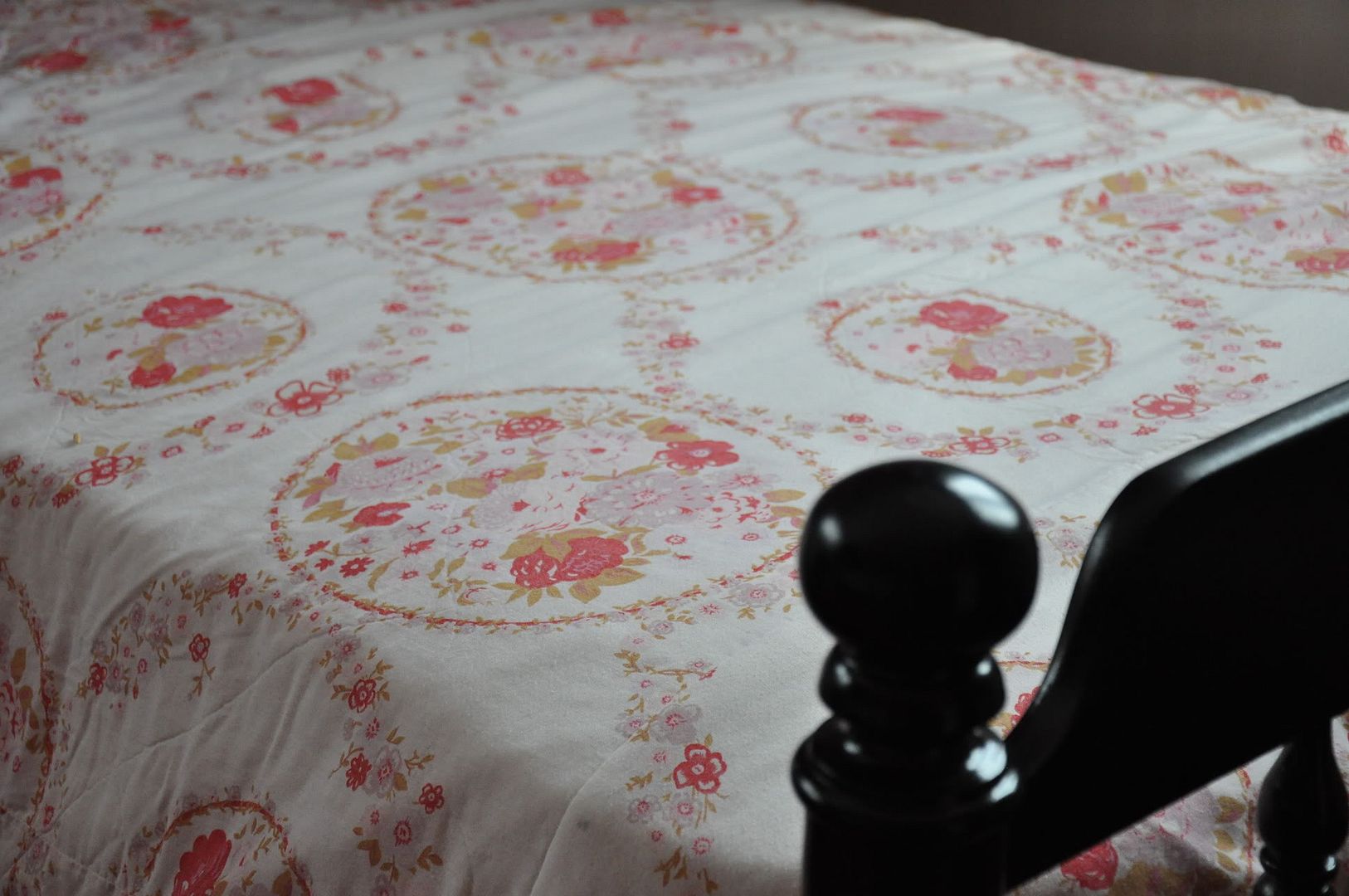 I looked through my photo archives & can't find the "before" photos I took. I hate it when things mysteriously disappear. Just pretend you saw photos of a plain old scratched up white bed frame that needed some serious lovin.
Have a lovely day,
--Anna