Hello friends :)
After my last post, I feel like I am on track with a lot of things & ready to share a not-such-a-downer post, ha! So today, I will be sharing a dress re-do for a sweet little number I picked up for Tot at a local thrift shop for a buck. Not too shabby, eh? It is the perfect floral pattern for fall & summer, can be worn with or without tights/leggings, and is long enough that it will last her a couple seasons before she grows out of it.
Let's get started.
The straps on the dress were much too big. The sewing job on the front was not well done so I ripped the seams on the front and left the back of the straps in place. I had her try on the dress so I could pin the straps exactly the right length before sewing them in place.
I didn't cut off the excess - just in case she has some crazy growth spurt and the straps need to be lengthened. We just tucked them behind the bodice of the dress and they stay hidden perfectly.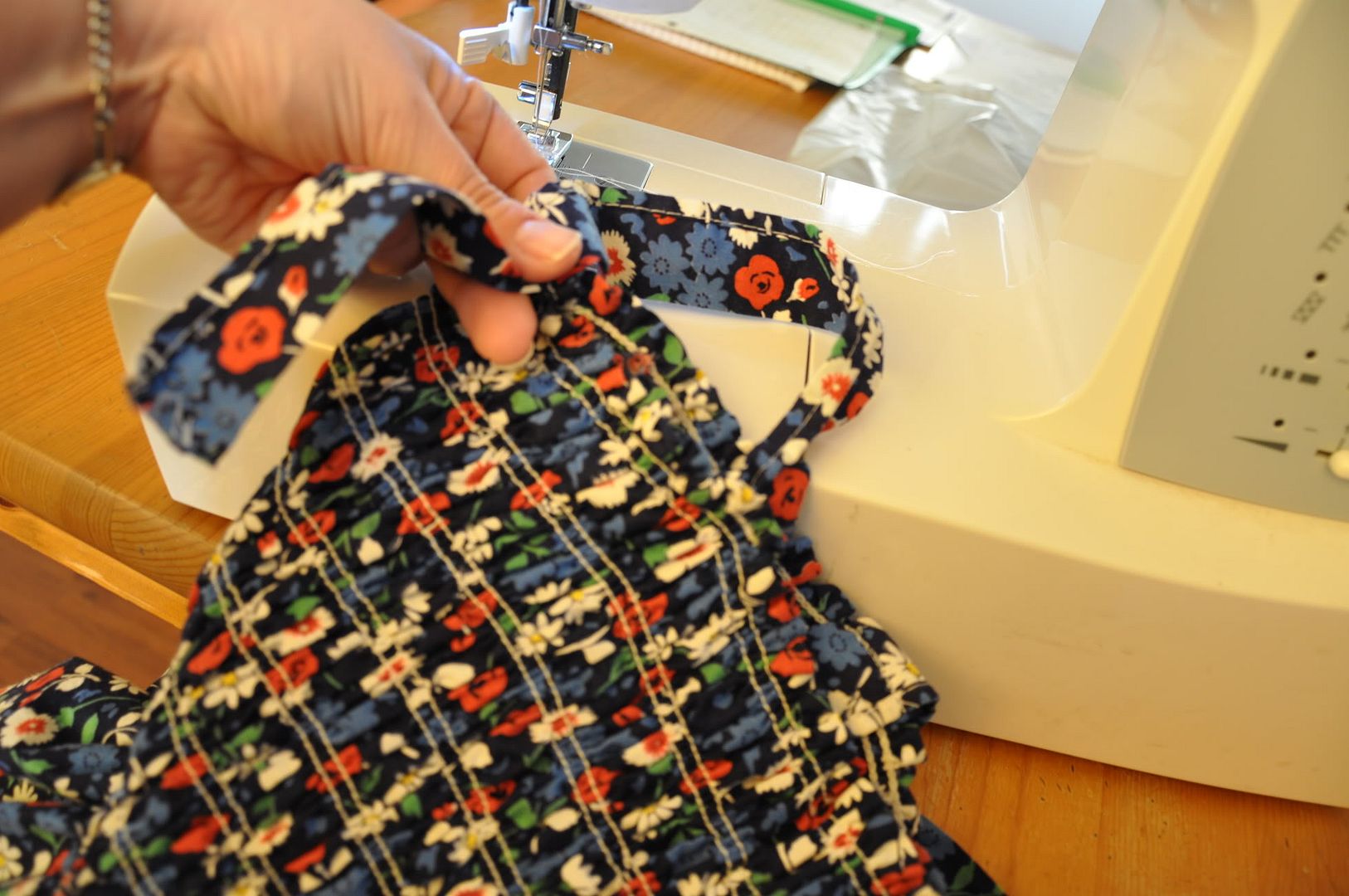 The skirt of the dress was much too long - down to her feet. I wanted something that would fall just below her knee, allowing her room to grow. While she was trying on the dress, I placed a pin at the length I wanted the skirt. Then I laid the skirt out flat and cut it straight across. You can use a ruler if you like but I just eyeballed it.
Then I folded the end in 1/4 inch and folded it in again, pinning in place as I went. Then I sewed a straight stitch at the top of the hem and the bottom. I wish I had a serger. But for this project, a straight stitch will do.
It only took me an hour to complete this little project - and that includes taking time to help with math homework & make dinner. Mothers are fabulous multi-taskers. And now Tot has a cute little dress.
Happy Monday.
xo,
--Anna