Nonee went to sleep a healthy boy on Sunday night & woke up with the nastiest manly cough on Monday morning. He requests chicken noodle soup for breakfast and dry cheerios in a cup for lunch. He can't speak above a whisper, which is tough for this kiddo because he is hardly ever silent.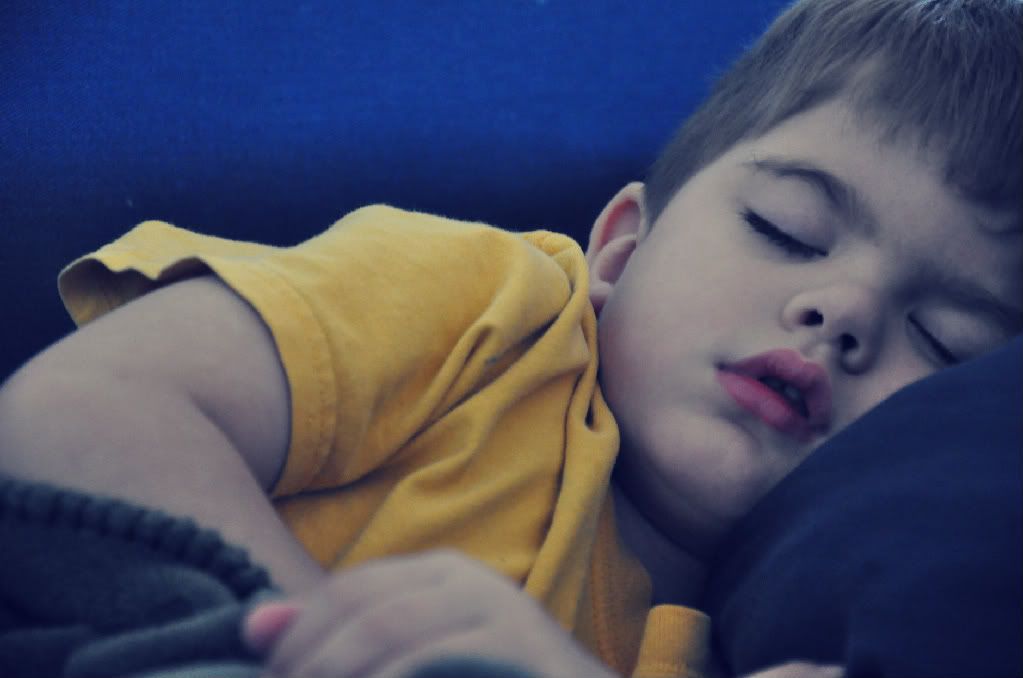 I imagine today will be filled with naps and cartoons.
I plan on hiding away in my craft room to catch up on little things that need new buttons & holes repaired.
--anna