I know Thanksgiving is officially over and it seems kind of silly to share a turkey day craft tutorial with you, but I got to thinking that it might come in handy for Christmas. I'm all about the sharing, you know (wink, wink).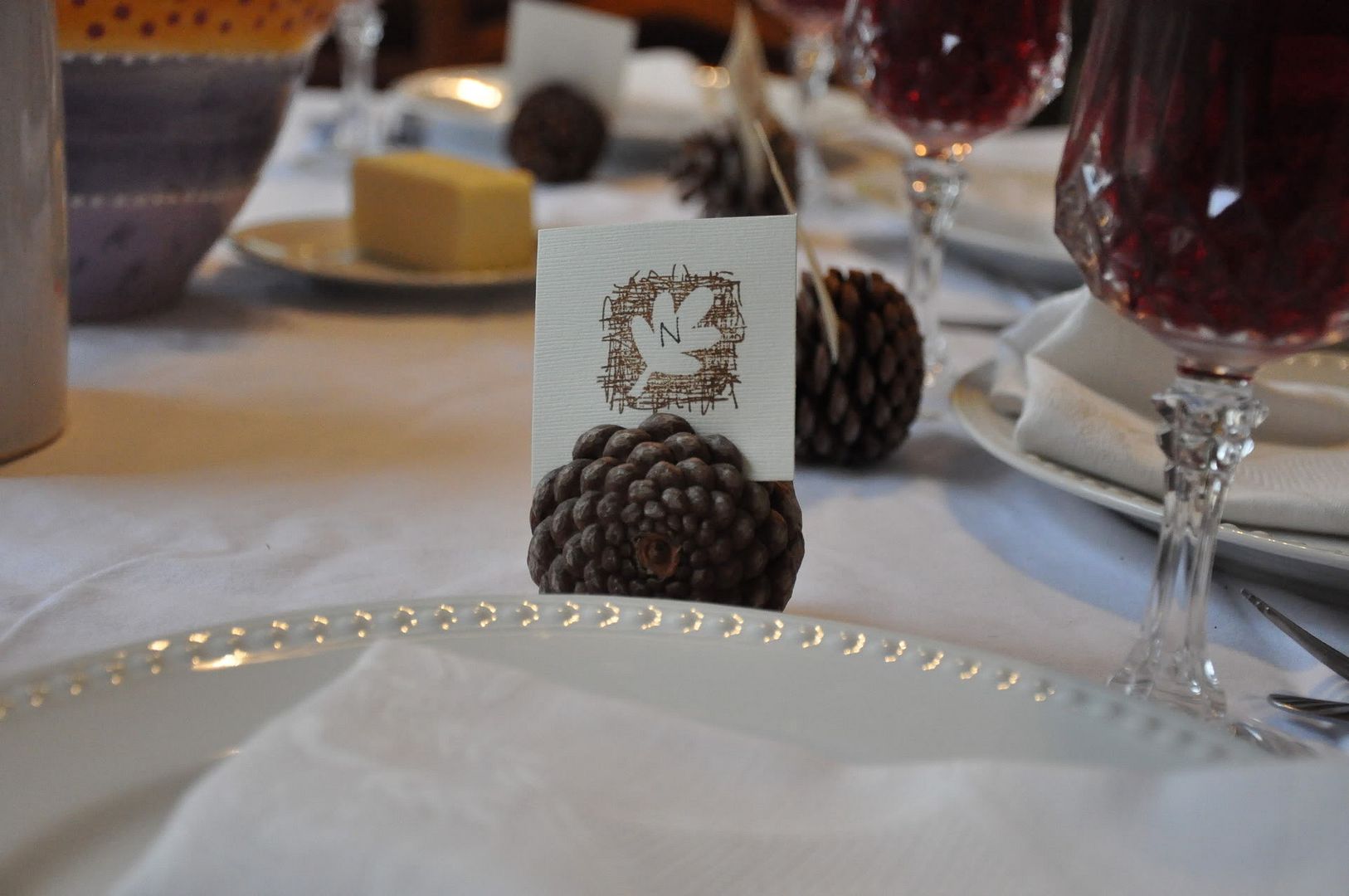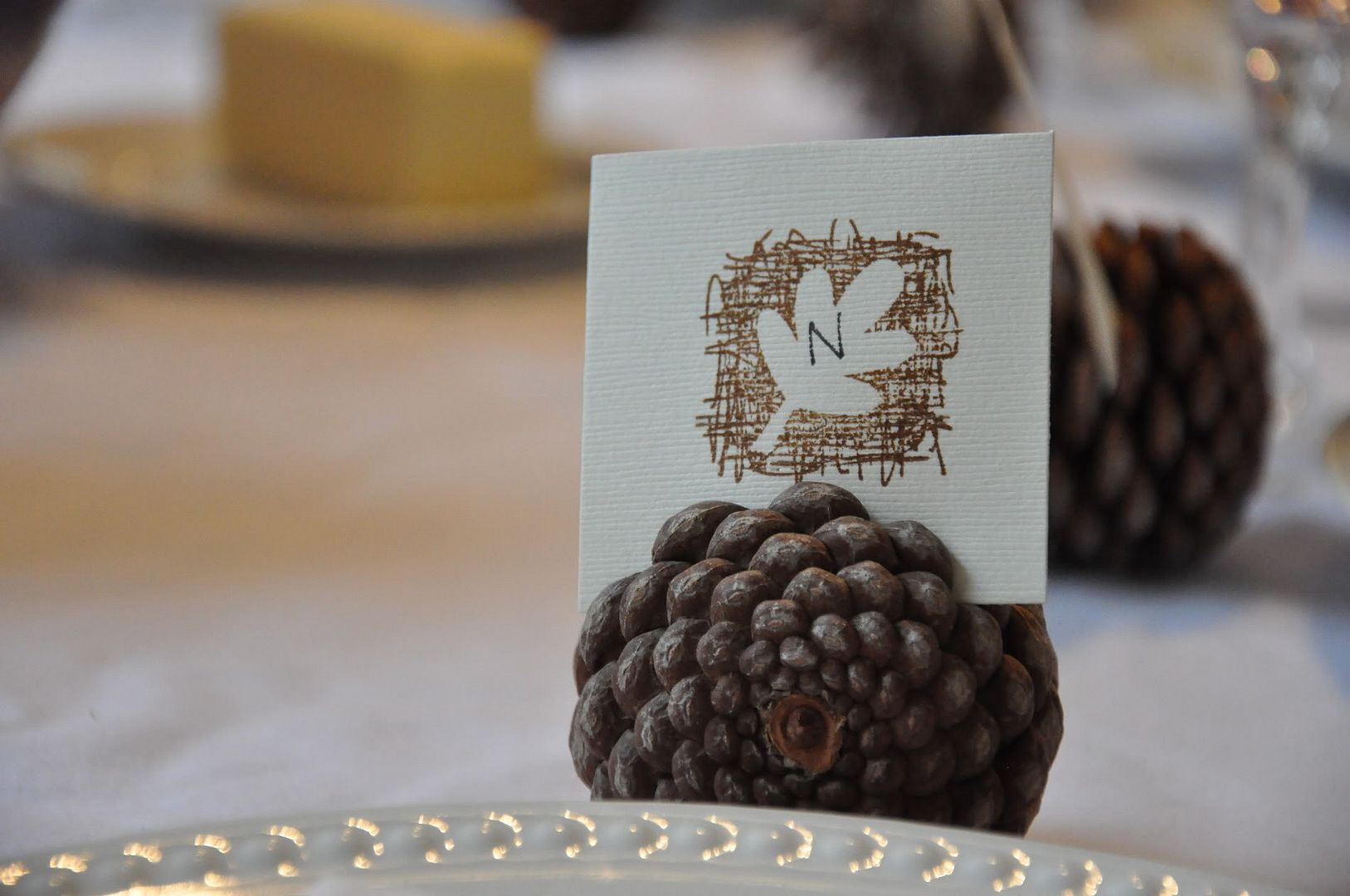 You'll need the following supplies to make these:
1. cream colored card stock
2. fall-themed stamp & inkpad
3. black pen (I like Micron pens)
4. pinecone
Cut your card stock into squares, stamp them & add someone's name. Or you can add just the first initial of your guest to the card like I did. These are so easy, your kids can do them. It will keep them busy while you make your fancy dinner. Or you can whip them up yourself in 10 minutes flat. What's not to like about that?
I hope you all had a lovely Thanksgiving holiday with loved ones and that you are safe & well.
xo,
--Anna