My posts have been few and far between. We've been keeping busy with little projects to make our holiday a little more meaningful and fun this year. The stockings are hung, which the kids made of brown paper bags & yarn last night. I was bummed when I pulled our real stockings out of the Christmas bin this year, only to find 3 of them had holes in them. I was not feeling to inclined to repair them so we opted for a handmade version.
To pass the time, Nonee & I made some paper snowflakes, which now hang above the little village atop our piano. It was quite amusing to watch him try with all his might to cut through the layers of paper. Apparently, snowflakes are not just for decoration. They make great masks too! Who knew?!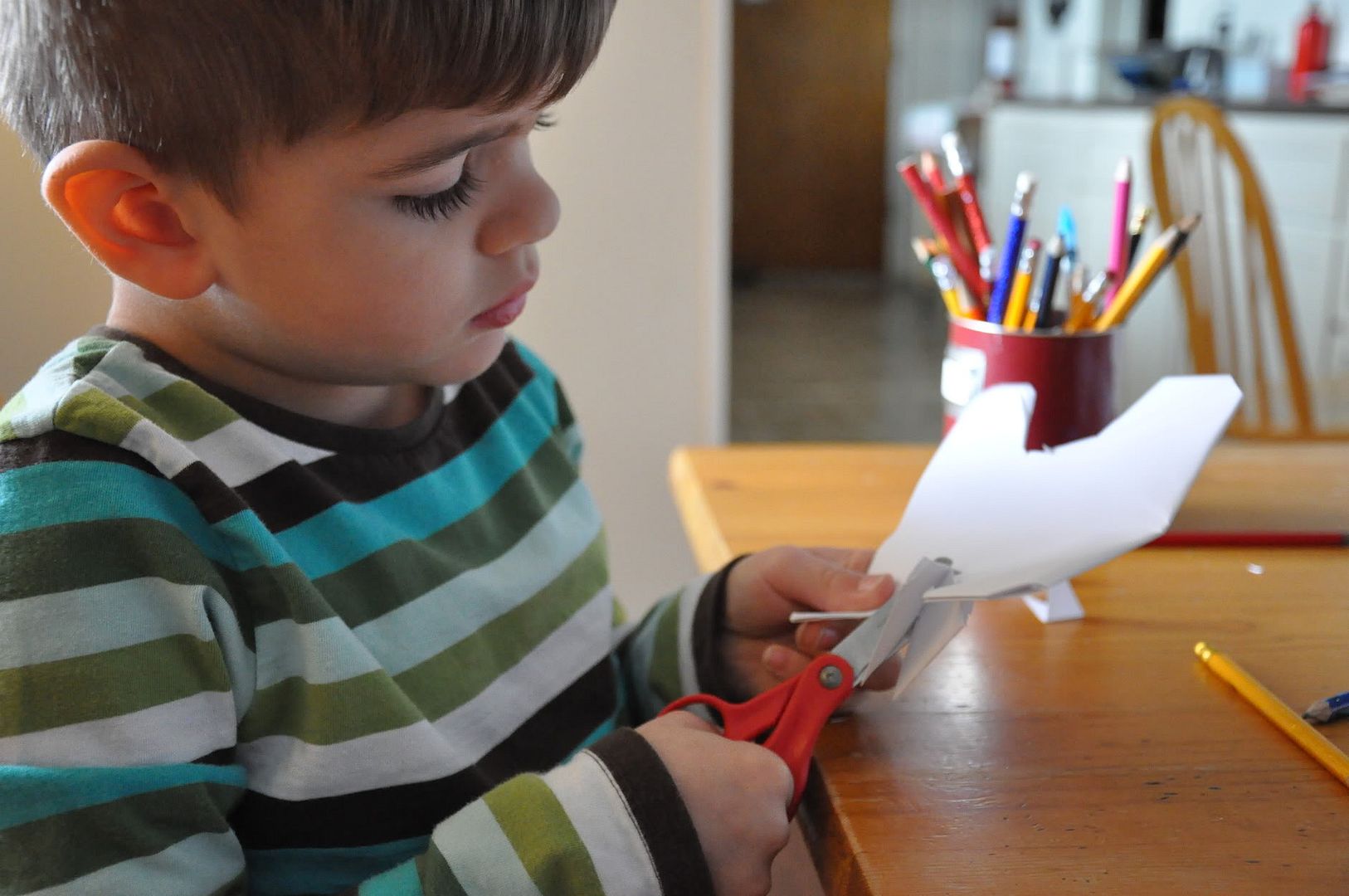 The kids & I are anxiously awaiting the arrival of the Mr. on Christmas Eve. He is my Christmas present this year and I couldn't think of anything better. I kinda have a crush on him ;)
I wish you all the merriest little Christmas and New Year! I do not foresee myself posting at all till the new year rolls around and when it does, I have a little surprise to share!! I'll give you a hint: there is moving involved.
No, we did not sell our house yet. Grrrr.