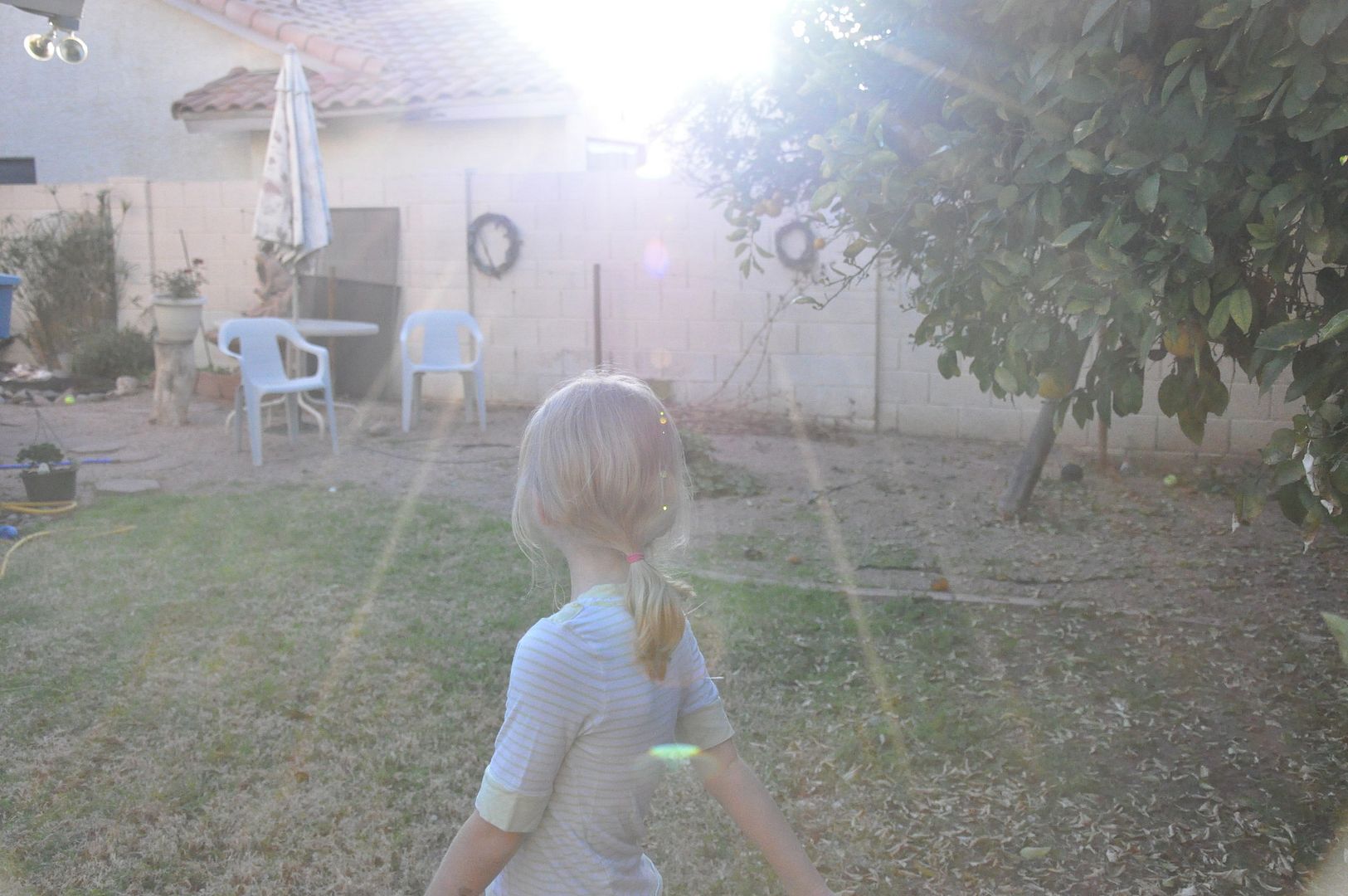 Oh this girl.
How do you tame a spirited child?
There is a fine line between letting your girl display characteristics she was was sent from heaven with and trying to get her to be kinder and calmer to her siblings. Sharing can be a hard concept to grasp when her little brother still gets to have fun with me during the day & she doesn't. She wants to fully enjoy his spoils and in turn, ends up spoiling all the fun.
Sigh.
I feel like a total failure as a mother some times, having to raise my voice to unfriendly levels so that she will listen to me. It takes an insane amount of patience & control to know when to let things go & not fight back. I often pray for such patience, and feel that perhaps Heavenly Father sent her to me to teach me just how to have it. Buckets of tears and time on my knees
(& beating up my bed pillow out of frustration)
remind me that I cannot do it alone. I don't know how anyone can.
Success shines through here & there. I have found that she needs a loving hug after a meltdown. She needs to hear that she is loved. She needs to know that no matter what, I am her mother and I love her beyond measure. I do. But sometimes I get so angry I don't show it. I heard someone say once that if you don't like the way someone else is, it is not them you need to try to change. You alone are the one that needs to change. And so with this new year, I will be working on that - changing my attitude toward her in hopes that it will change us both for the better.
--anna