My little boy is the newest four-eyed member of our eyeglasses lovin' family. We discovered his right eye falling inward and took him to see our favorite eye doctor in town the week after Christmas. Dr. L told us he is almost as blind as Tatum.
How did we not discover this sooner??
Then again, Tatum's eyes hardly developed after infancy and we didn't figure that out till she was 5. I think Noah looks rather adorable, but then again, I am partial to his cuteness.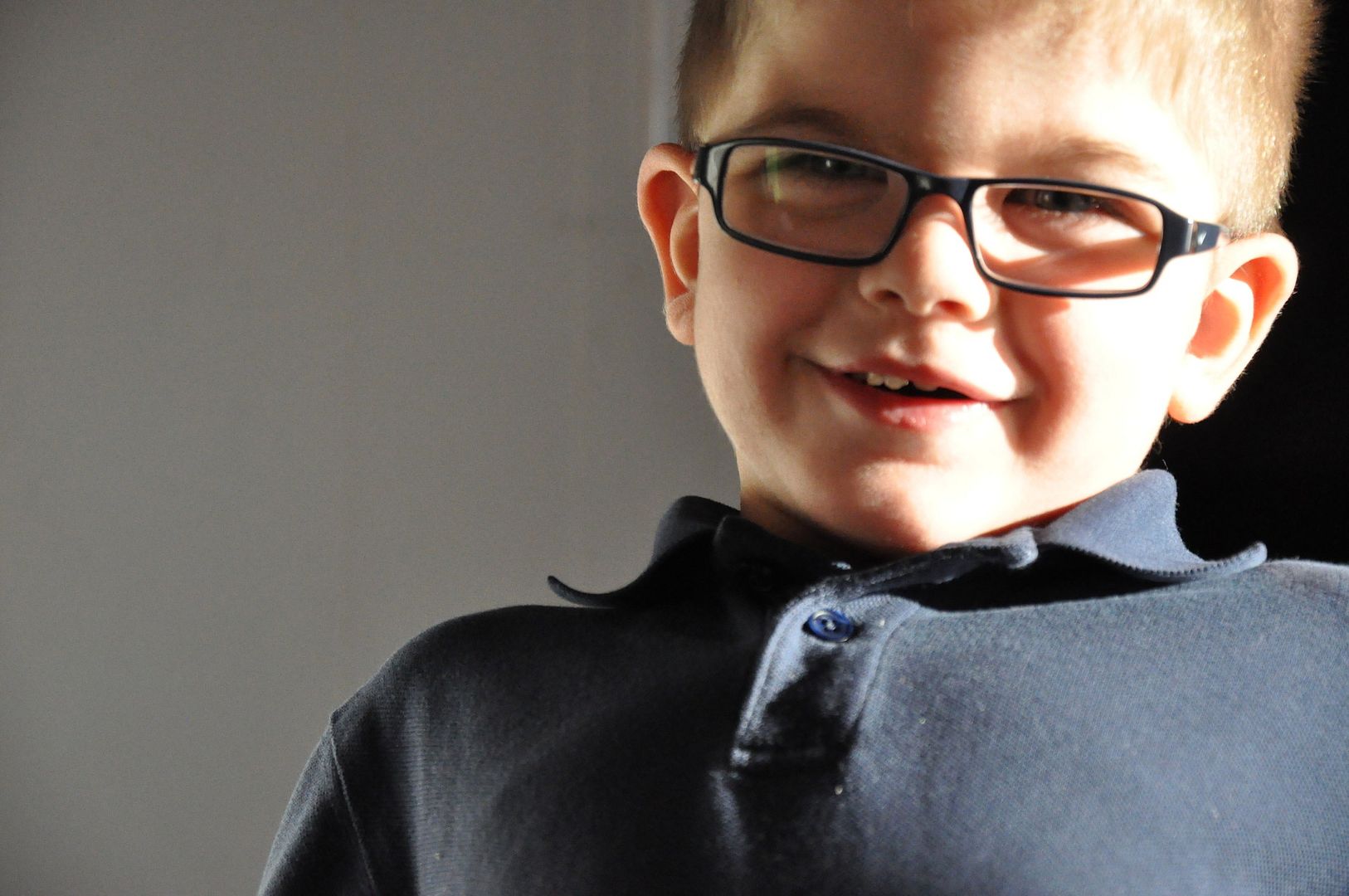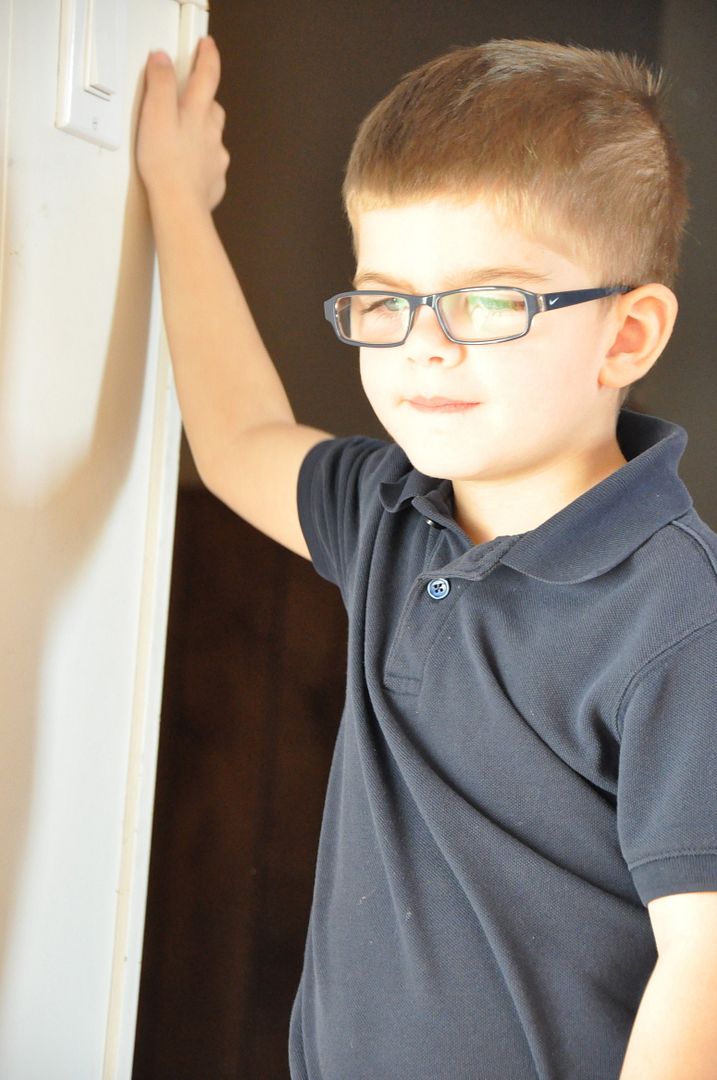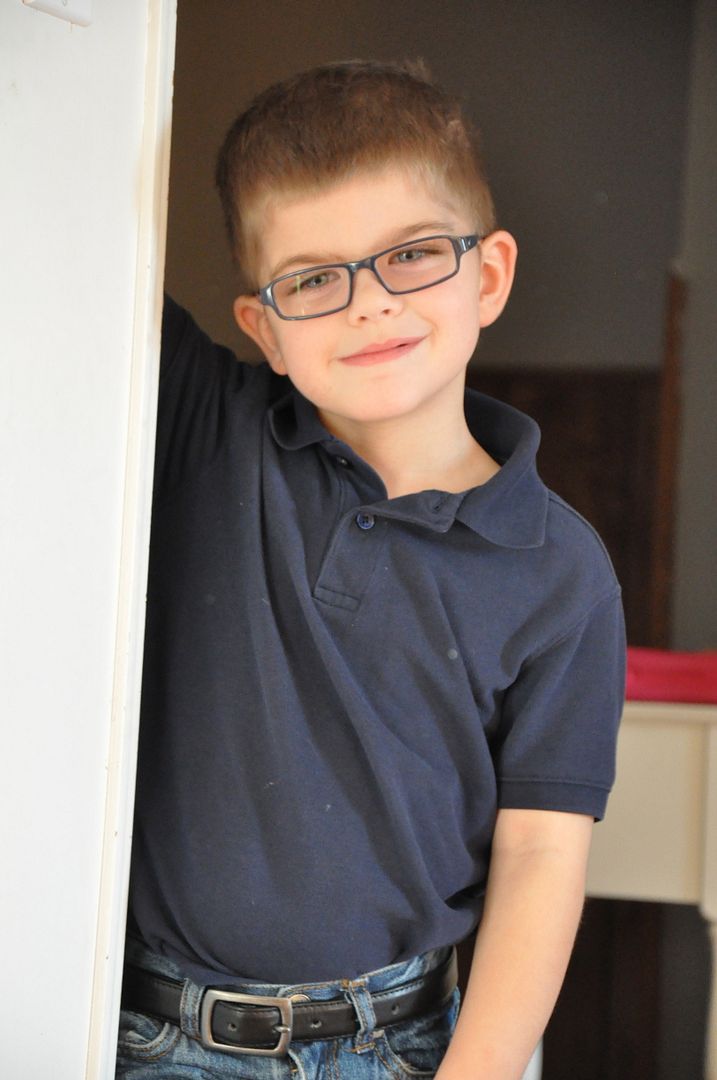 Noah's a little stud. Tucking in his shirts is his newest fashion obsession. It's especially cute when he's wearing a pair of camouflage pants and red shirt with a basketball print on the front. I can't convince him -
ever
- to untuck his shirts. He always gives me that look. You know. It's the "Duh Mom. You know why I tuck in my shirts. It's because I want to look gooooood" look. How can I resist that?
happy weekend,
--anna