The hunt is on for a new home. My whole life is in a storage unit. And I hate it. I bored out of my mind without crafting supplies. I thought we'd be about settled somewhere by now but it was not meant to be. Not yet, anyway. Perhaps we were not meant to buy another major fixer-upper. No, not again. Let's just say the Buis' will
not
be making
that
mistake twice. So if you live in the Richmond, Virginia area and can recommend a cute 3 bedroom to a sweet
(& desperate)
family, I'd be much obliged.
In the meantime, I have fallen in love with the cute little toys my mother bought Tatum for our trip out here. Oh how I'd love to be 7 again. It would seem silly for me to hoard Lalaloopsy dolls, but I tell you my heart thumps pretty hard for those things. Is it odd to be obsessed with something you don't even own? Please tell me it is not.
Meet Tuffet Miss Muffet. Her cuteness is hard to resist.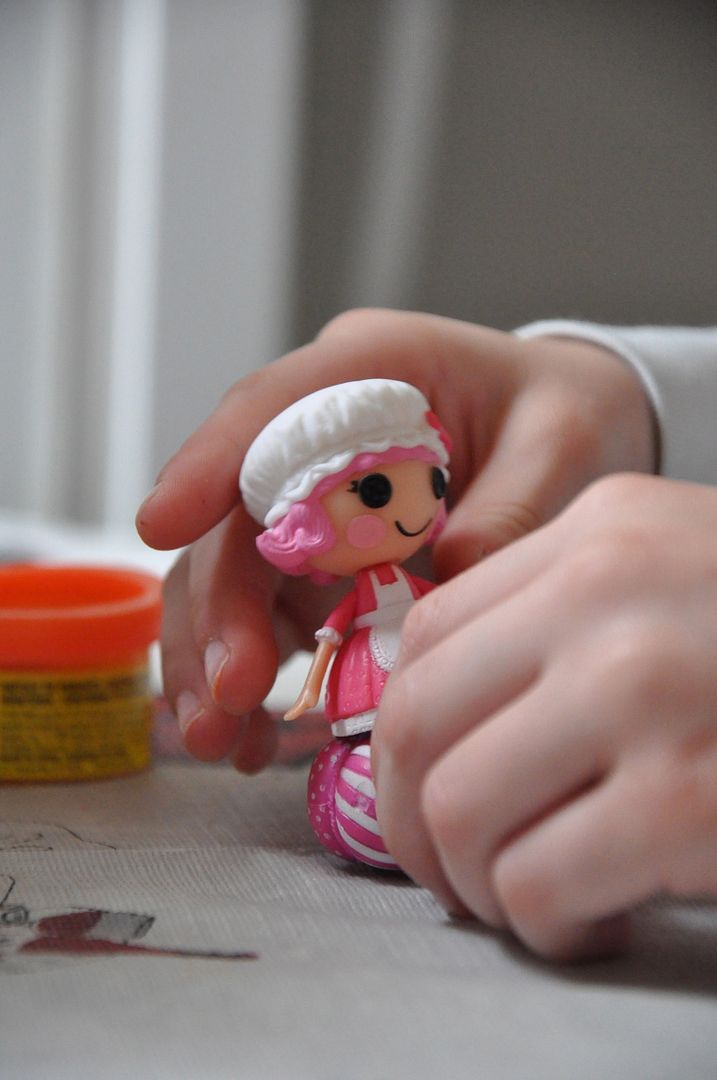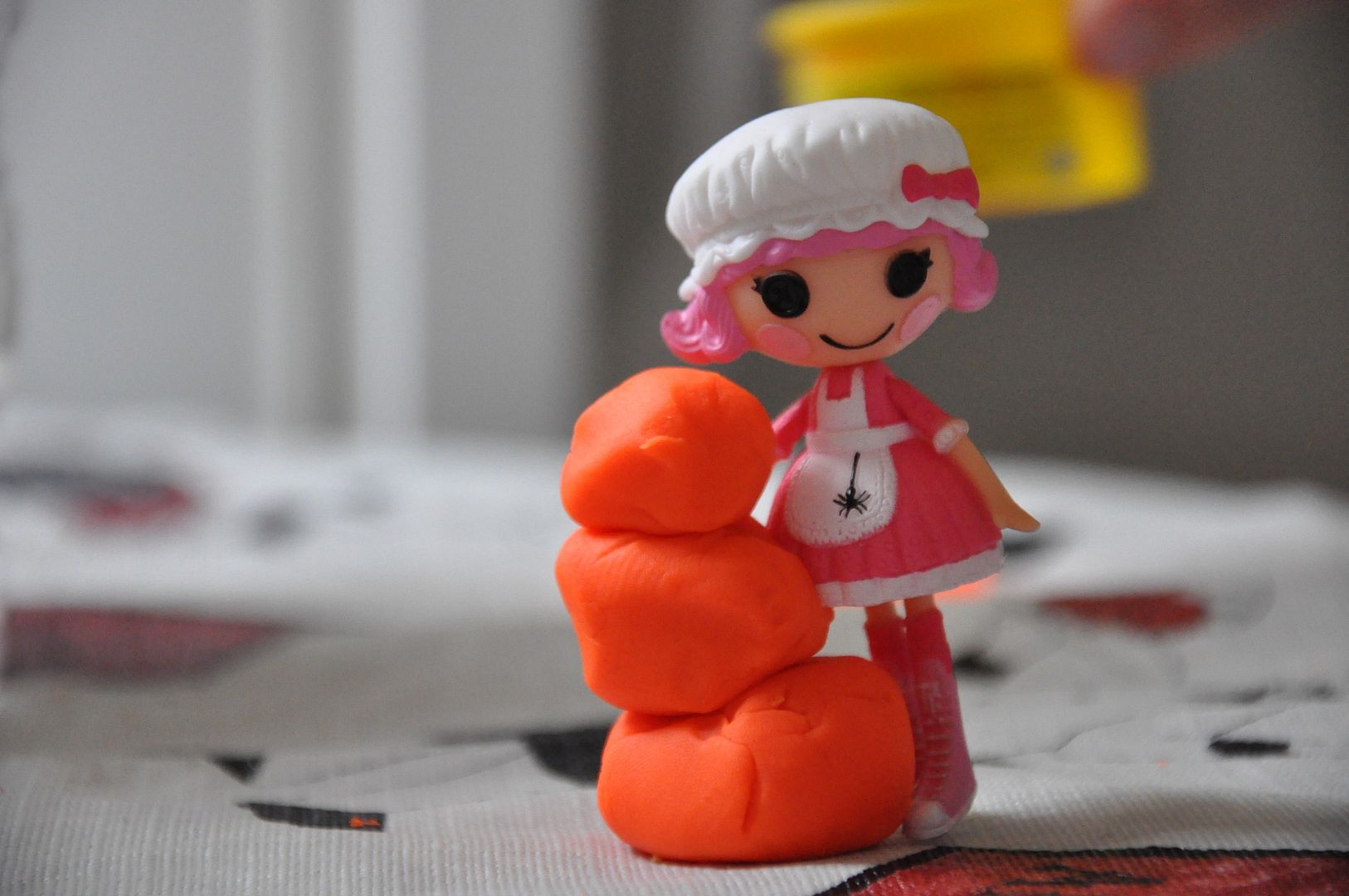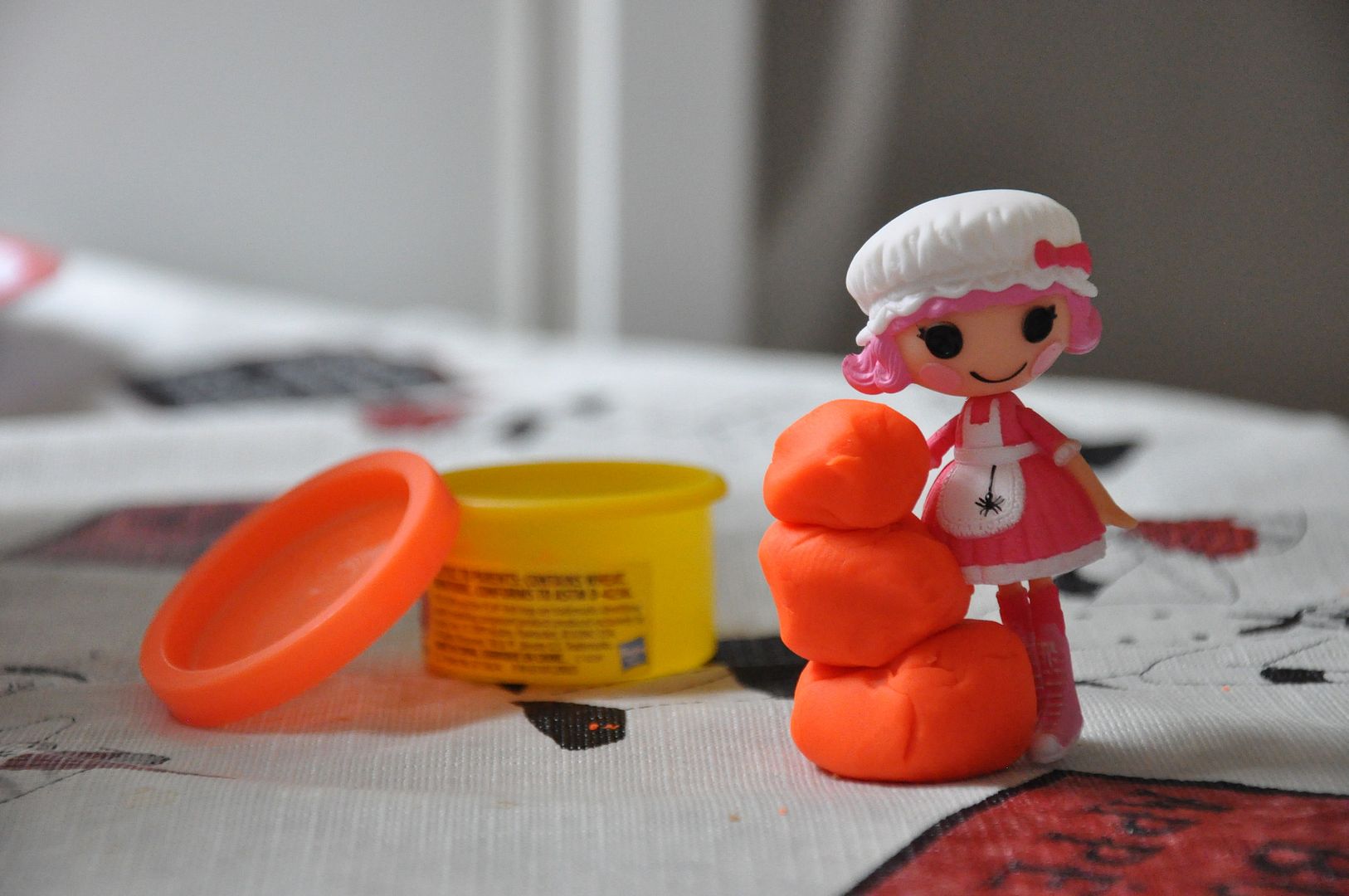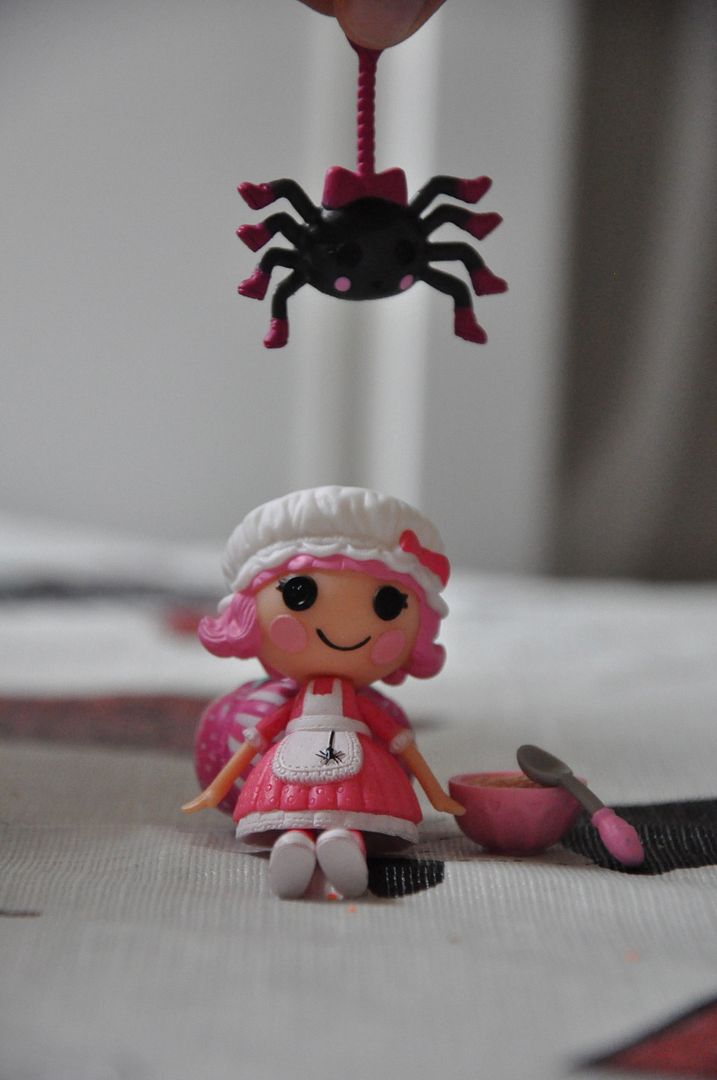 What cute girly things are you obsessing over as of late?
xo,
--Anna