We ventured out early last Saturday to the farmers market in Petersburg. In the summer, it is set up under the bridge. It was crowded with vendors selling everything from handmade soaps to flowers to fresh eggs. We made our way to a vendor tucked in the back corner of the market, near the train tracks. There we found blackberries. A few of them have already found themselves in one of my lunchtime smoothies. It was so delicious. I also purchased some fresh peaches and a handful of small red potatoes - my favorite kind.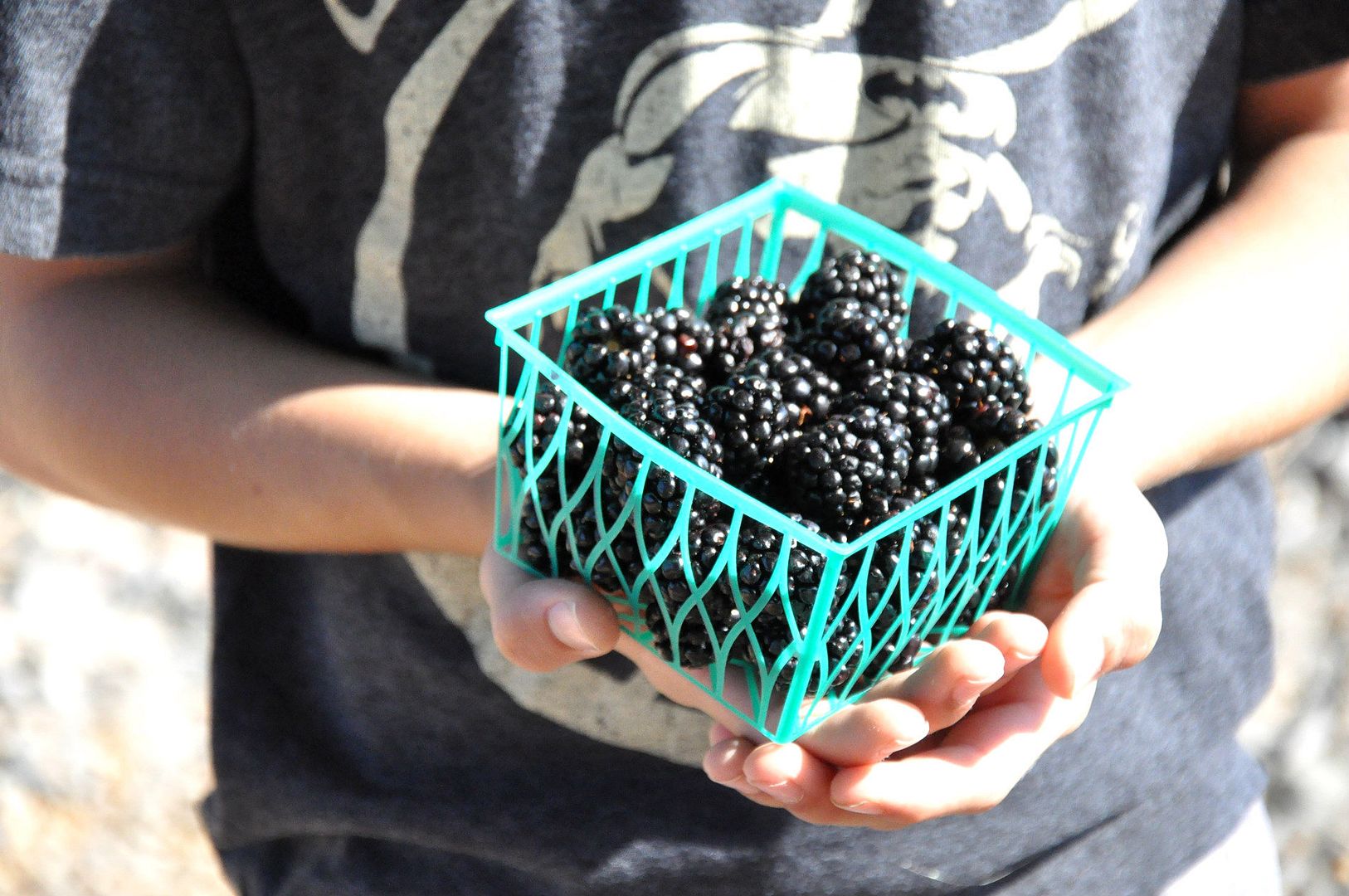 We dragged Carter along before dropping him off at a friend's house for the day.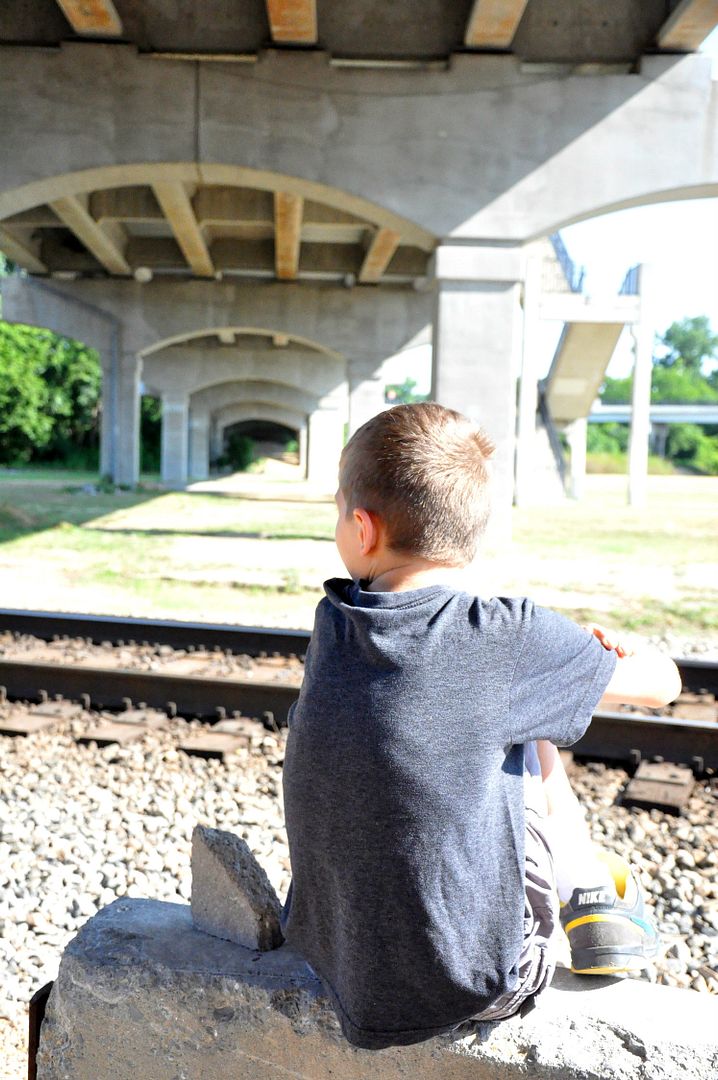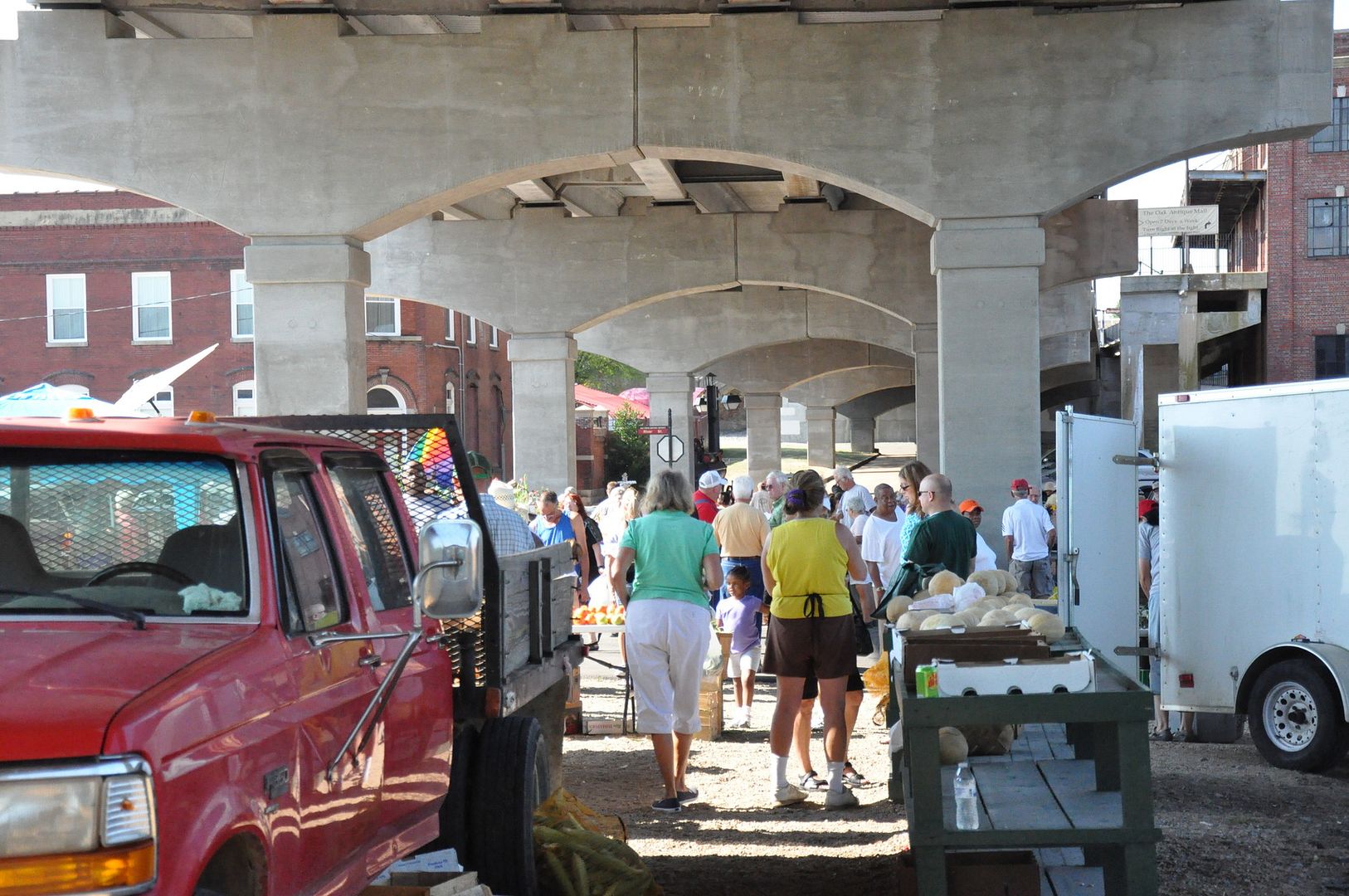 I'm pretty sure we'll be making plans to return soon. I saw some lilac plants I'd love to plant in our yard.
What about you - did you do anything fun over the weekend??
Happy Monday,
--Anna