I love bananas and blueberries. What better way to have them together than in a smoothie? This summertime treat is made regularly in our household this time of year.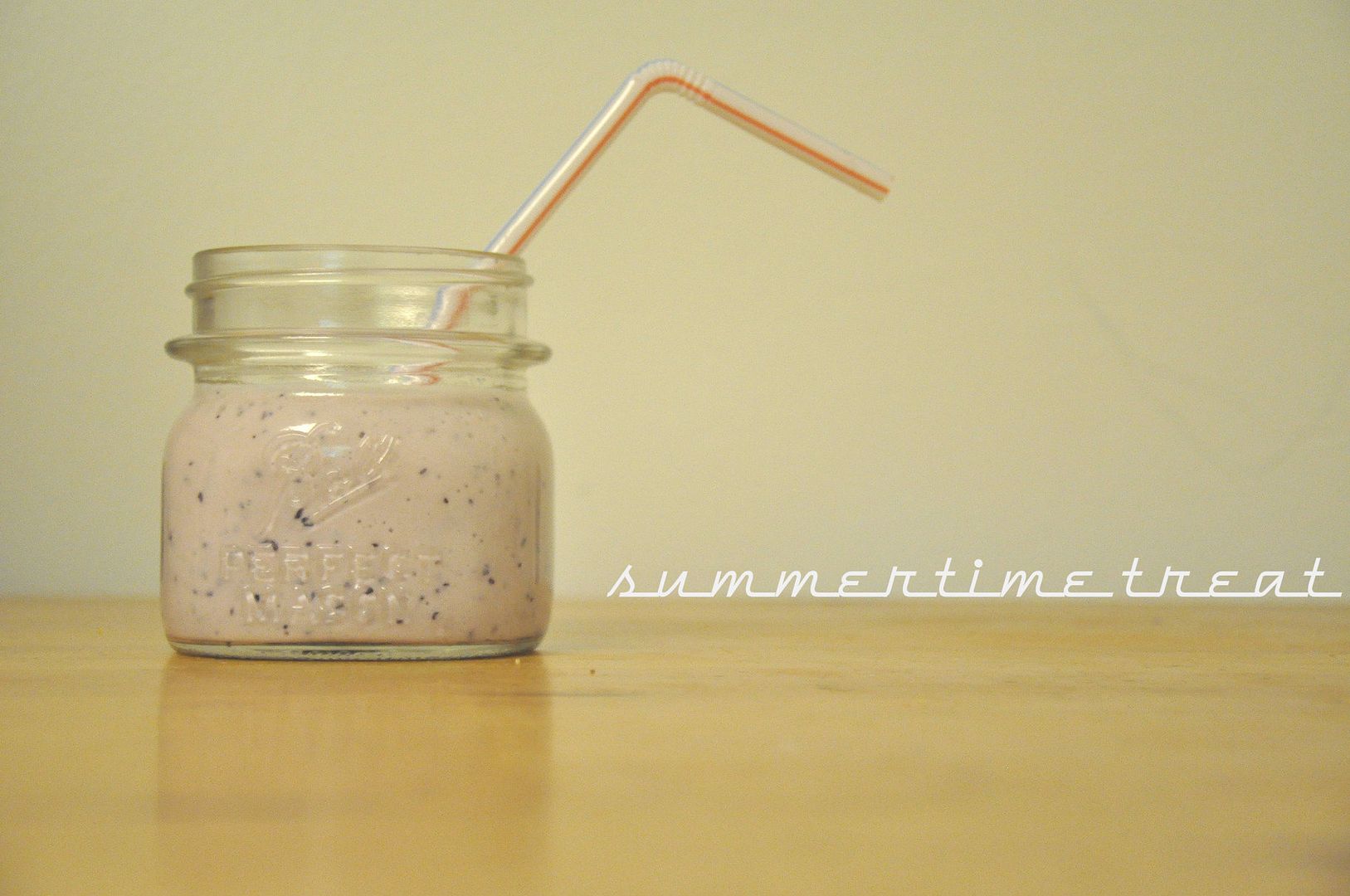 To make this tasty treat, you will need the following:
A small handful of blueberries, rinsed
One banana, peeled
2 heaping tablespoons of plain greek yogurt
1 cup milk
Blend thoroughly in a blender. Pour into a cup and enjoy with a straw!
Happy Weekend!
--Anna