As the summer drew to a close, and preparations for the school year were being made, we decided to take the plunge and ditch the traditional paper bags & sandwich baggies for reusable containers. With four kids and lots of dishes to do on a regular basis, we decided an economical choice would be to purchase a large box of rubbermaid containers in various sizes. That way I could have backup containers if needed. So far our system is working well and I love that we are helping out the environment in some small way.
In doing a little online hunting via Pinterest, I found 3 totally adorable bento boxes that may just end up in our cupboards next school year. There are so many cute bento boxes out there and I admit they are so cute that I want them all.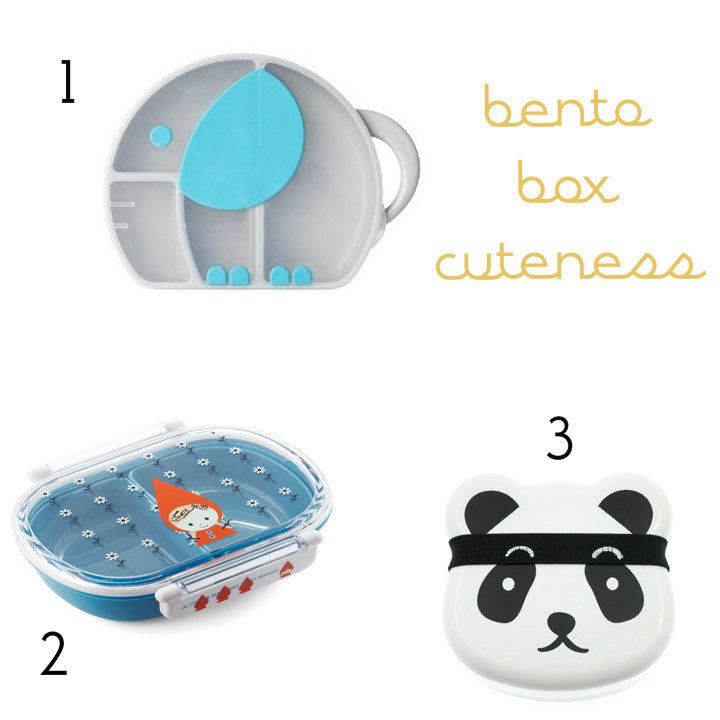 1.
Boon Trunk Snack Box
via Amazon
2.
Plots to Snack On Bento Box
via ModCloth
3.
Kotobuki Panda Face Bento

Box
via Amazon
So I wanna know....do you use bento boxes? Do you have a favorite brand or lunch you like to pack in them for your kiddos? Share in the comments!
xo,
--Anna