It's just cool enough in the mornings now to warrant wearing tights. Wanting (and needing) to add some fun color into my wardrobe, I settled on a mustard pair. I kinda have a thing for anything mustard colored. It's hard to resist. Anyhoo, I decided to wear my new tights to church yesterday, since I was speaking in Sacrament Meeting. Such an occasion calls for colored tights, does it not?
I paired them with an Old Navy jean skirt, a thrifted plaid button-up top & a thrifted grey sweater. I sorted through my necklace pile and found a white necklace (also thrifted) that I added a blue flower to a couple of years ago. [note to self: make a bigger flower to go behind the little flower on the necklace]
Oh, and I threw on my grey loafers to go with the grey sweater and a black skinny belt for good measure.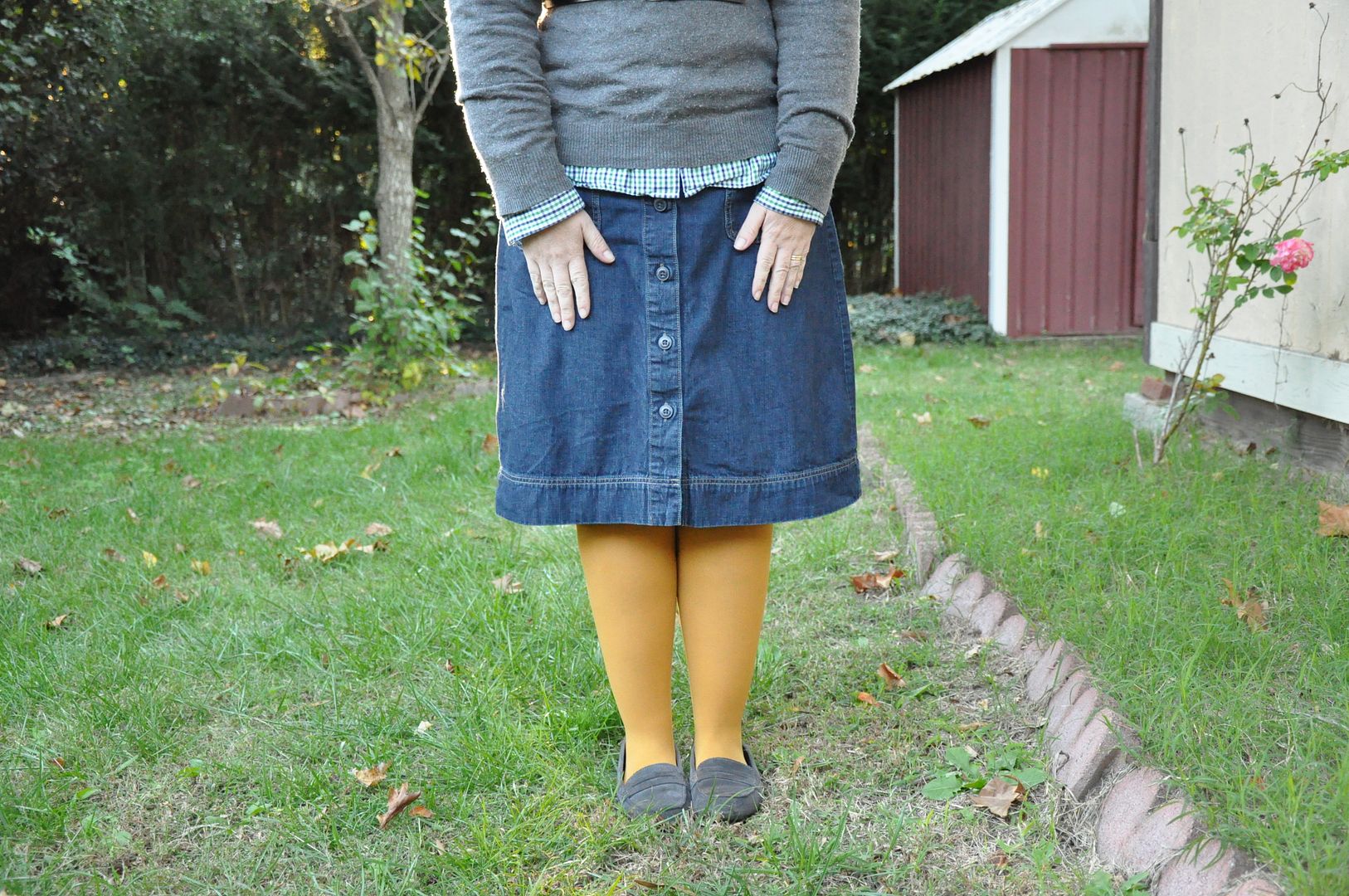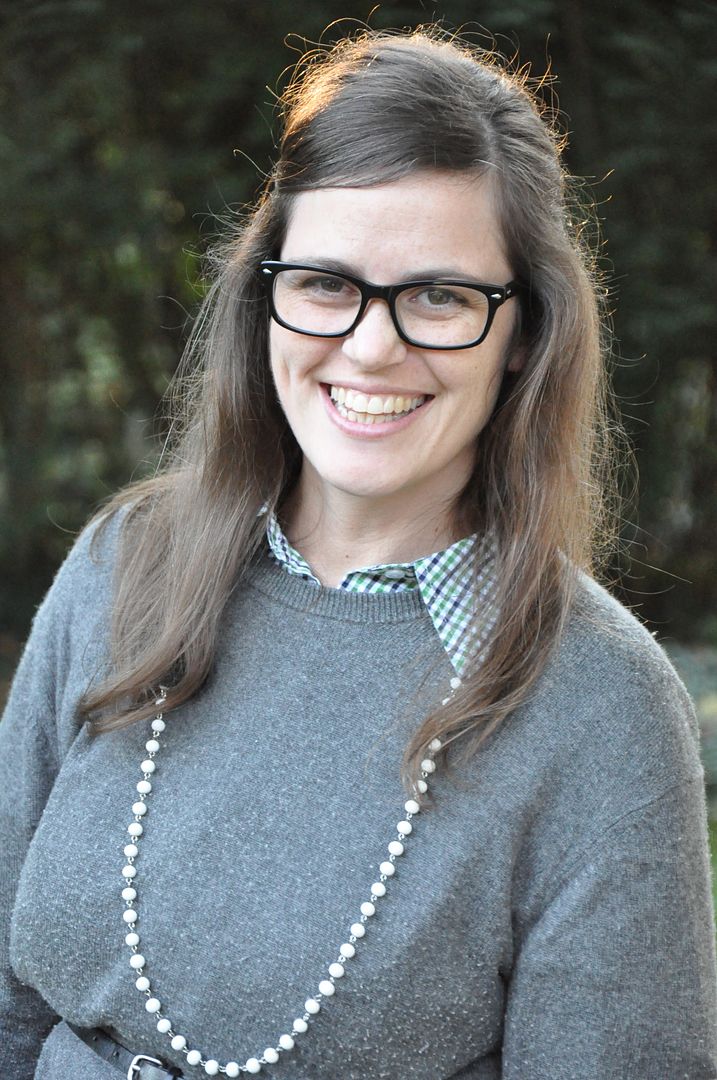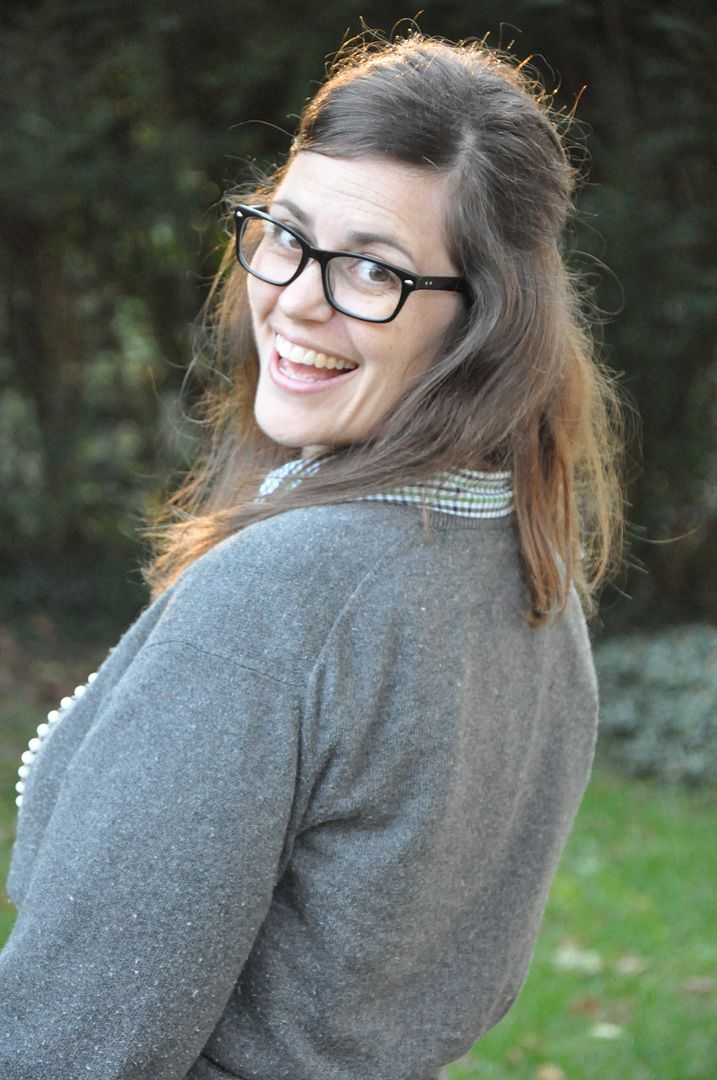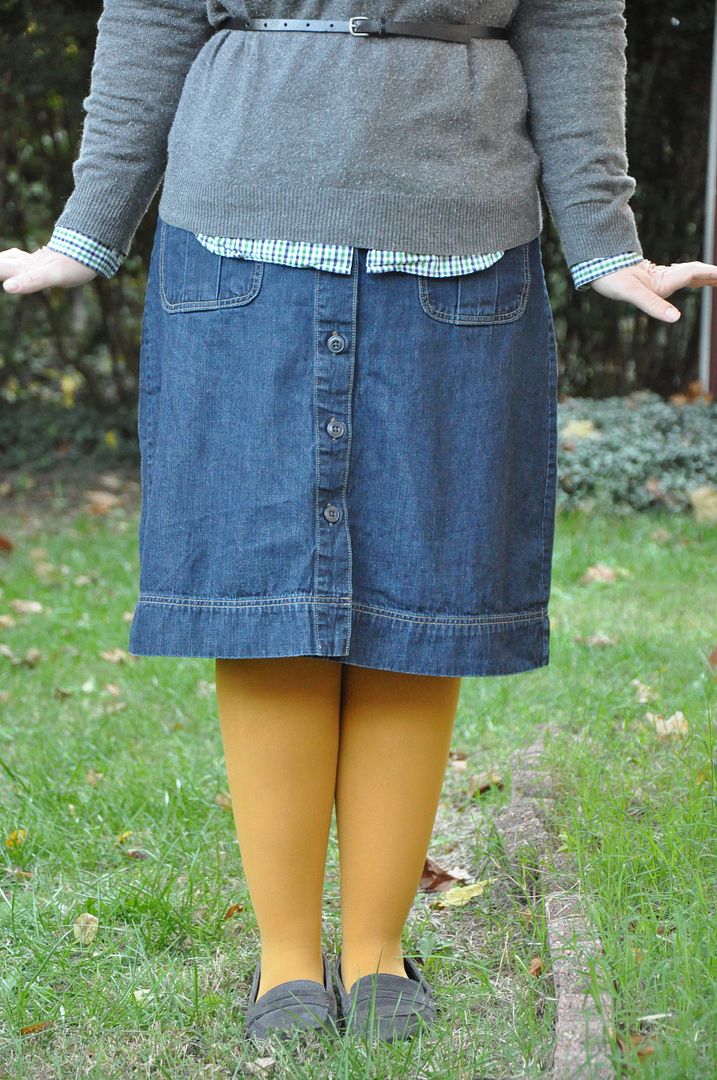 But oh, my hair. It's turning grey faster than I can say
she sells sea shells down by the seashore
10 times fast
.
And I am freaking out a little bit about it. This Virginia air makes it frizz, too, and I am desperate to find a solution. Like maybe chop it off again and let it curl naturally? Or keep it long and just deal with it? **Sigh** I am turning 35 in just a few weeks. I need to do something to it so I don't feel so blah. You know? Or maybe you don't know and you want me to shut up about my hair. Either way, something
must
be done. I suppose that will be another post for another day.....
xo,
--Anna