The kids woke up to new curtains in the living room and boy were they excited! It was kinda cute (and somewhat flattering) to watch them gush over them.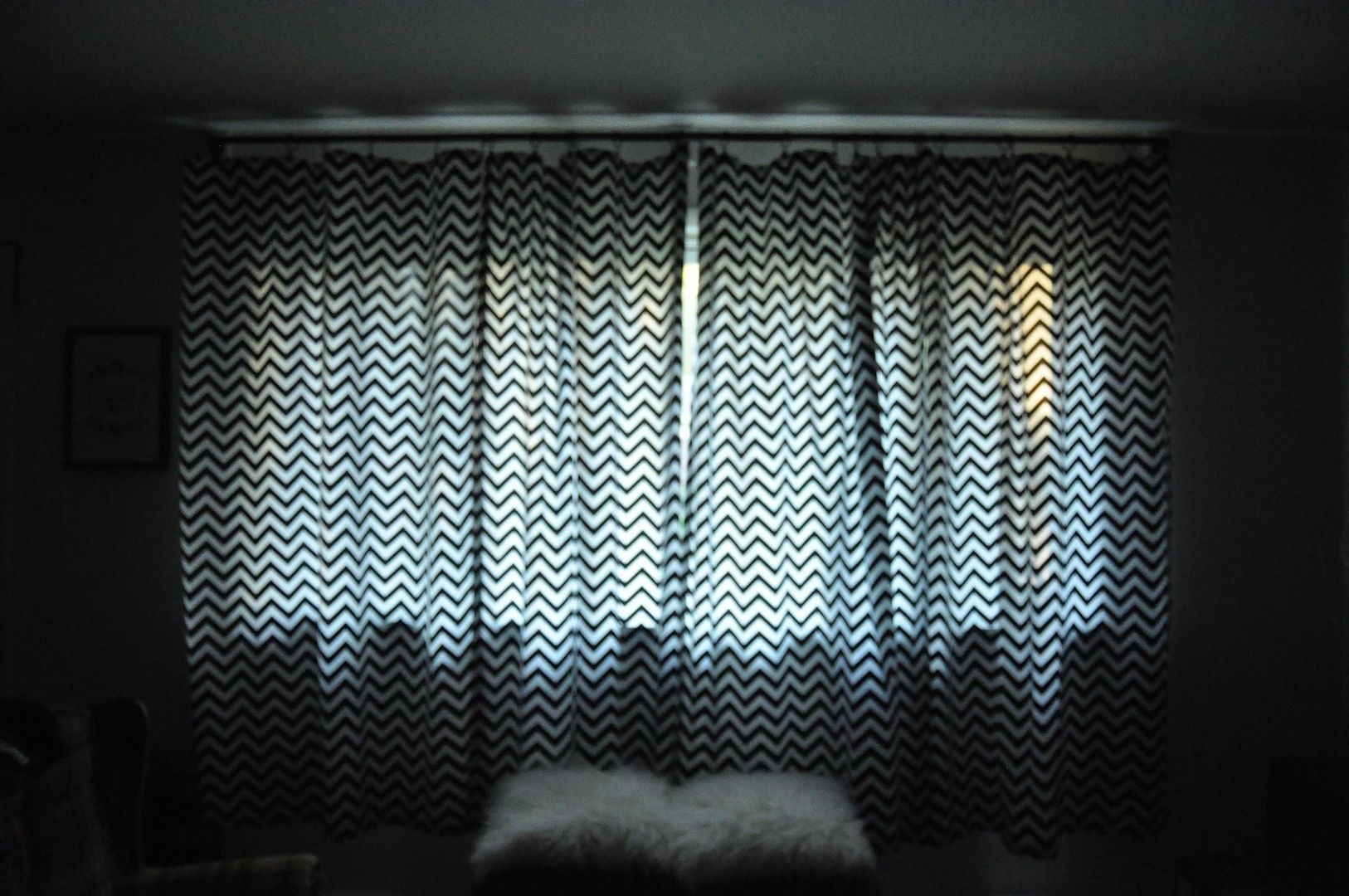 Chevron is my favorite pattern of all time. I loved it when I was five, doodled it all over the margins of my papers in junior high and my heart still goes pitter-pat whenever I see it.
My second favorite pattern? Houndstooth - just in case you're wondering'
;)
When we moved into our little brick rental home, boring brown curtains were hanging in the living room. They were definitely
not
our style. So I decided chevron curtains were a must and began hunting for some online. Our front window requires four panels and after doing a little research, I realized they were just too pricey. So I opted to make my own. I purchased a roll of black and white zig zag print from fabric.com and got to work cutting pieces long enough to cover the window, but not hang down to the floor (we have floor heaters that are at the base of the wall and I wanted to avoid those pesky things).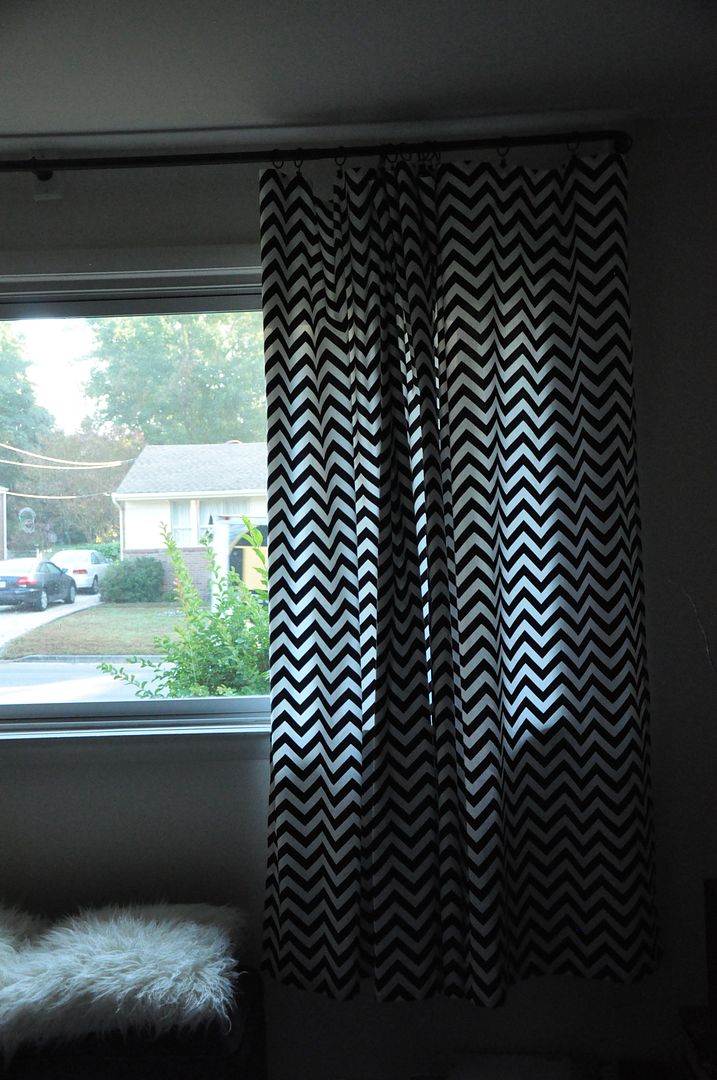 I don't have a good spot for my sewing machine just yet so I decided to use Heat-n-Bond no sew iron-on adhesive. Just look for HEM on the package. I bought two small packages of it, using the thicker rolls of adhesive for the curtains and will use the thinner rolls for future projects. I am so pleased with the results!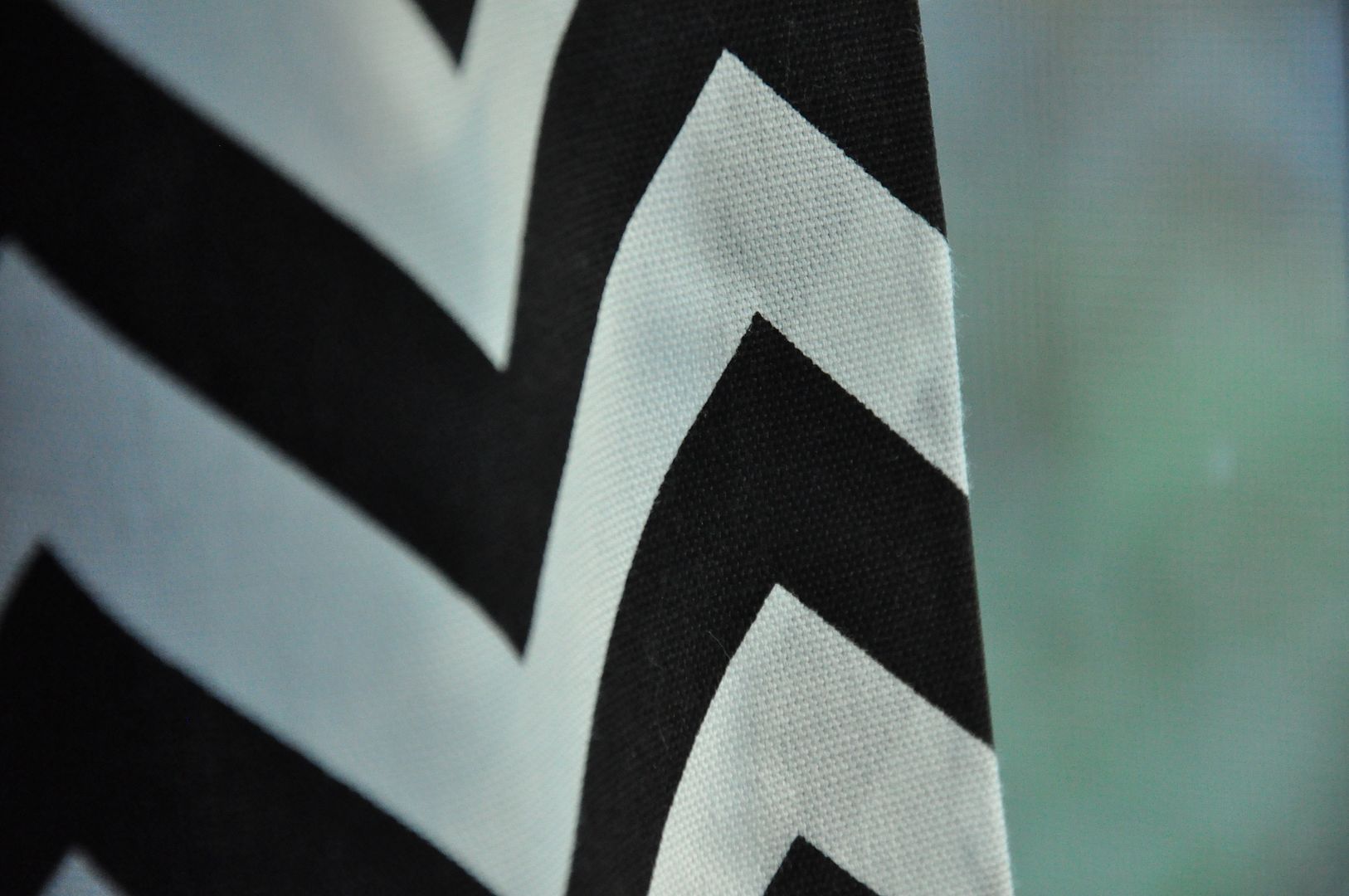 The tricky part to making curtains that have such a bold pattern is that you need to sew (or use adhesive & iron like I did) each curtain exactly like the one before. The pattern on each curtain should line up with the one next to it so your pattern can continue. It is especially noticeable at the top and bottom of your curtains. So measure carefully and sew even more carefully! I purchased four packages of black ring clips from Target and the Mr. graciously helped me hang them. The best part is that I am pretty sure he likes them even more than I do. He's definitely a keeper.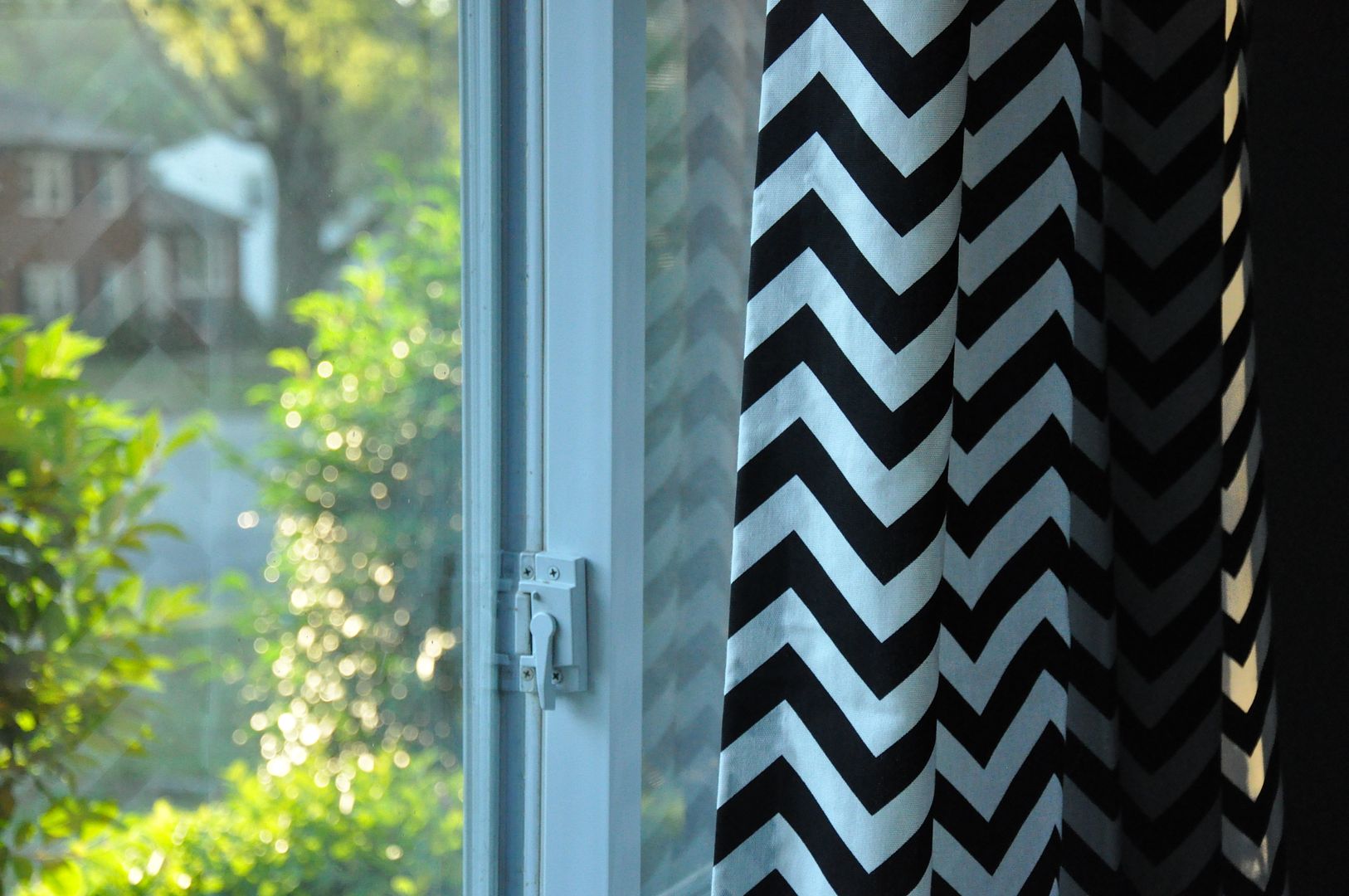 Do you have chevron curtains? I'd love to see - please share a link in the comments!
--Anna
PS - I spaced it and didn't turn on the light in the living room to take the pictures so I hope all is well and you can still see the curtains enough to get a good idea of what they look like.