Halloween was a total success this year. And by that I mean the kids got just enough candy to keep them happy with enough left over for the Mr. & I to sneak some after they are in bed. Yes, we eat our kid's halloween candy. And we love it. We have no shame.
We dressed the kids up early enough for me to get some decent photos of them before we headed out into the night with the other 200 little boys dressed as pirates. There were pirates everywhere, like it was THE costume to wear. Hmmmm....good thing both of our boys were pirates. That just kicks up their coolness factor a notch ;)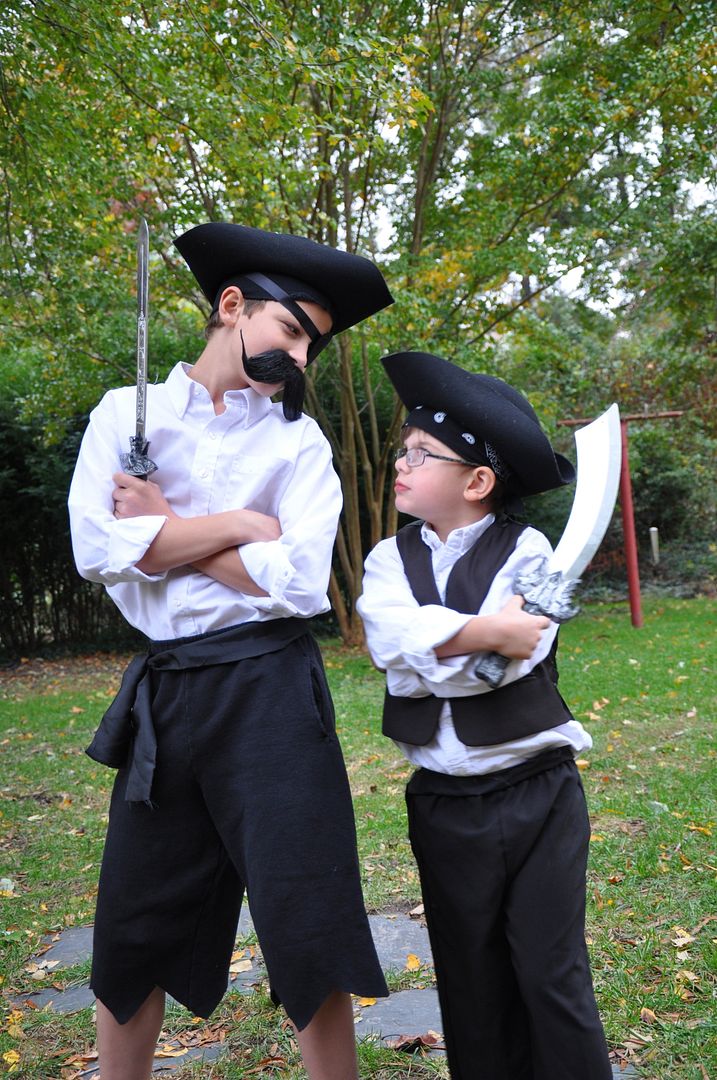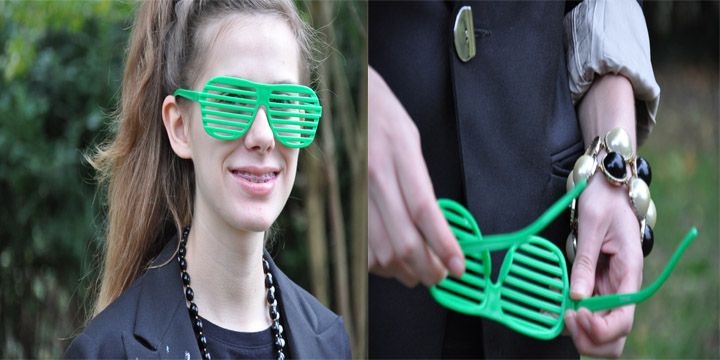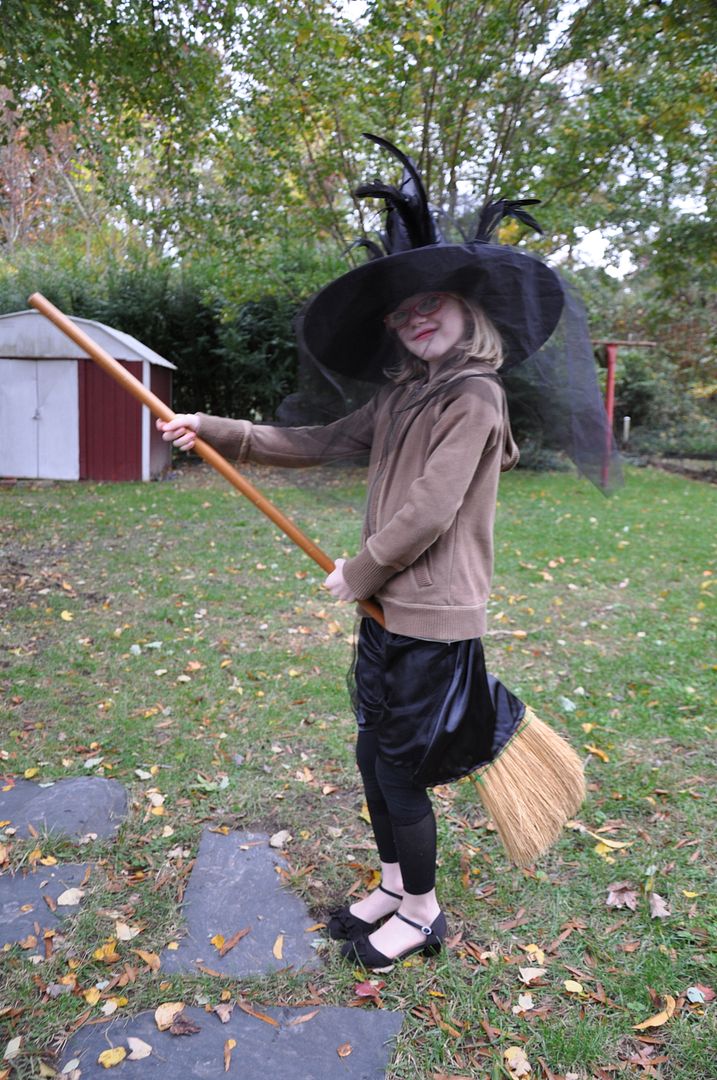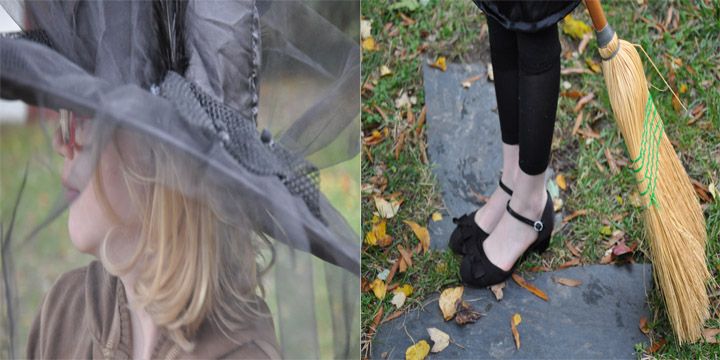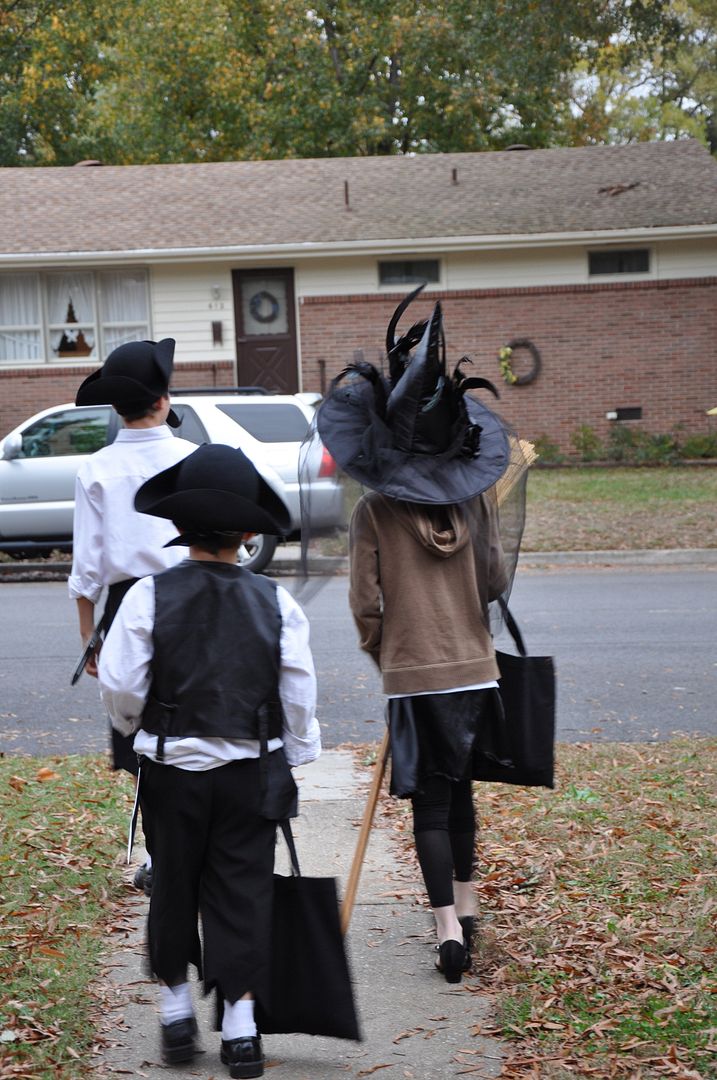 We parked in front of a friend's house, got the lowdown on which houses were best for treats & began our trek around their beautiful neighborhood. After the sun went down, it was FREEZING so we picked up the pace and got home in time to watch a Halloween Shrek cartoon via netflix and then tucked the kiddos into bed. The Mr. & I stayed up past our bedtime to watch
Super 8.
I am
not
a fan of creepy movies. It had just enough creep in it to keep me on edge. I really can't handle anything past that. I admit it - I'm a total wimp.
Nana sent a package to the kiddos that was full of goodies for the ghoulish holiday, which included some scary skeleton hands. The Mr. wore them while we were out and about.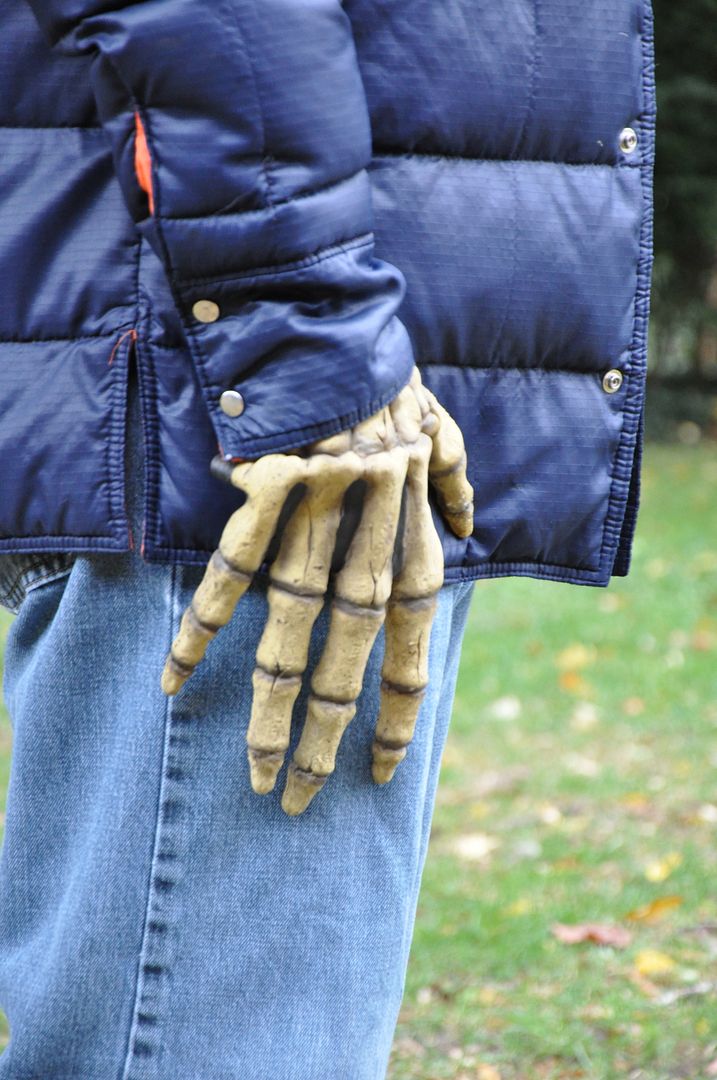 We are all worn out and sugared up. The kids volunteered to give some of their treats to a local orthodontist who paid them $2 per pound of donated candy. They earned a whole $8, which is going into our Disneyworld fund and the candy is being shipped to soldiers serving overseas.
How was your Halloween? I'd love to know!
xo,
--Anna