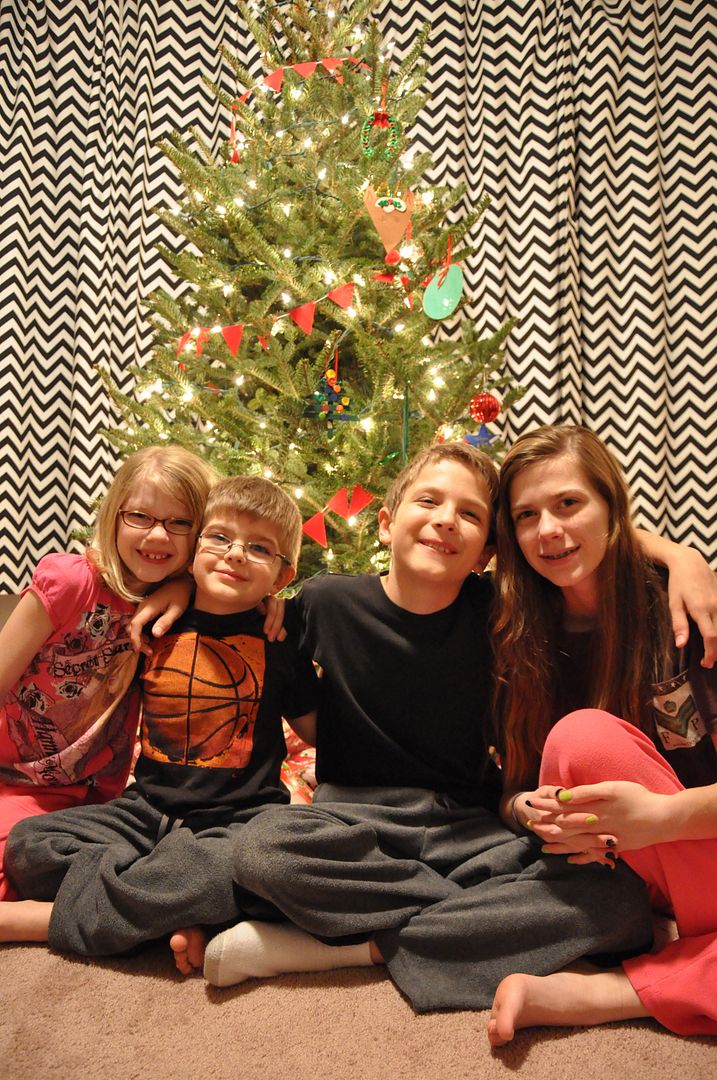 The silence in this space means I'm spending extra time lovin' on my kiddos. Even though Christmas has come and gone, I still feel the magic of it. I am not sure why it never did before, but reflecting on the birth of the Savior has meant more to me this year than in years past. I have given more thought to the role of Mary and what an amazing woman she must have been. I imagine she was kind and humble, thoughtful and full of the light of Christ. I want to be like that - to be that kind of amazing woman.
2012 was a hard year. One full of trials and a few good memories squished in too. Honestly, I'd rather forget most of it.
Adios, last year!!
13 is my lucky number. This is the year for good things. I know I am not exempt from the trials of life, but this year will be better. I know it. The Mr. took extra days off work and even though he came down with the flu over the weekend, it was so nice to have him home. My heart is full of happiness to when we are all together.
Today is the final day of Christmas Break and the kids are soaking up every last bit of it. Although the ground is still soggy from yesterday's rain, they are getting their wiggles out in the backyard - on the condition that they take off their shoes before they come back in the house. Oh how I long for a home with a mudroom.
While they play tag in the 42 degree temps outside, I am inside snuggled under a blanket, thinking about my One Little Word for 2013. You can read more about that
HERE
. I have narrowed my selection down and will share my word with you tomorrow.