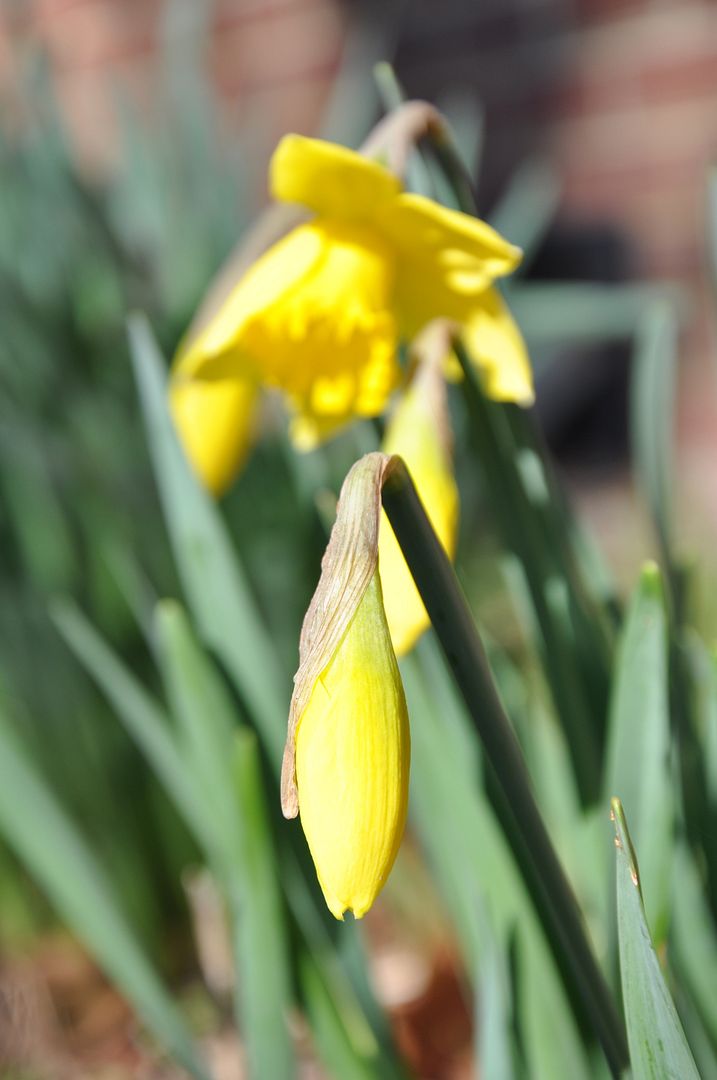 Yesterday's rainstorm ushered in warmer weather. Flowers are popping up all over the yard. I am looking forward to the newness of the season. Everything is fresh and I'm approaching life with more focus.
I'm getting the itch to deep clean our little brick rental home. Baseboards need wiped, window screens need replaced and bathroom floors need scrubbed by hand. I have lots of ideas for decorating the kid's rooms this season too. Sometimes it takes a simple change in the weather to make things exciting.
What plans do you have for Spring?