I pulled out a mossy green turtleneck to wear in honor of the holiday weekend. It hasn't been worn it in ages. I topped it with my favorite black sweater (that I love so much I probably should have bought two), which was perfect for the cooler weather. It's been rain, rain, rain all weekend and I wanted to wear something comfy and easy to church. To be sure I didn't look too comfy though, I tucked in my top and wore houndstooth tights.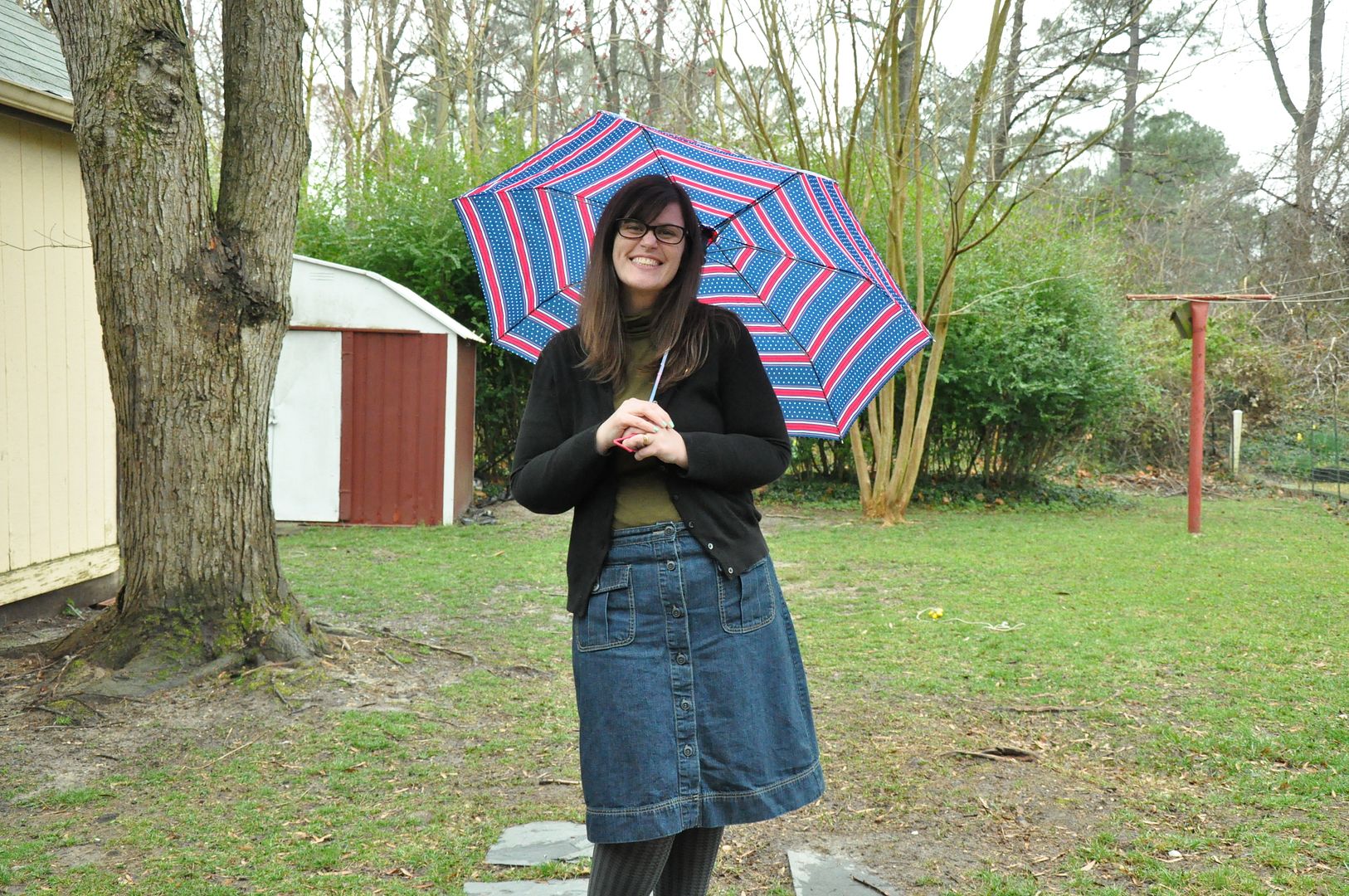 Tatum was so proud of her all brown outfit and wanted to show it off. Forget about green. It's all about the brown now.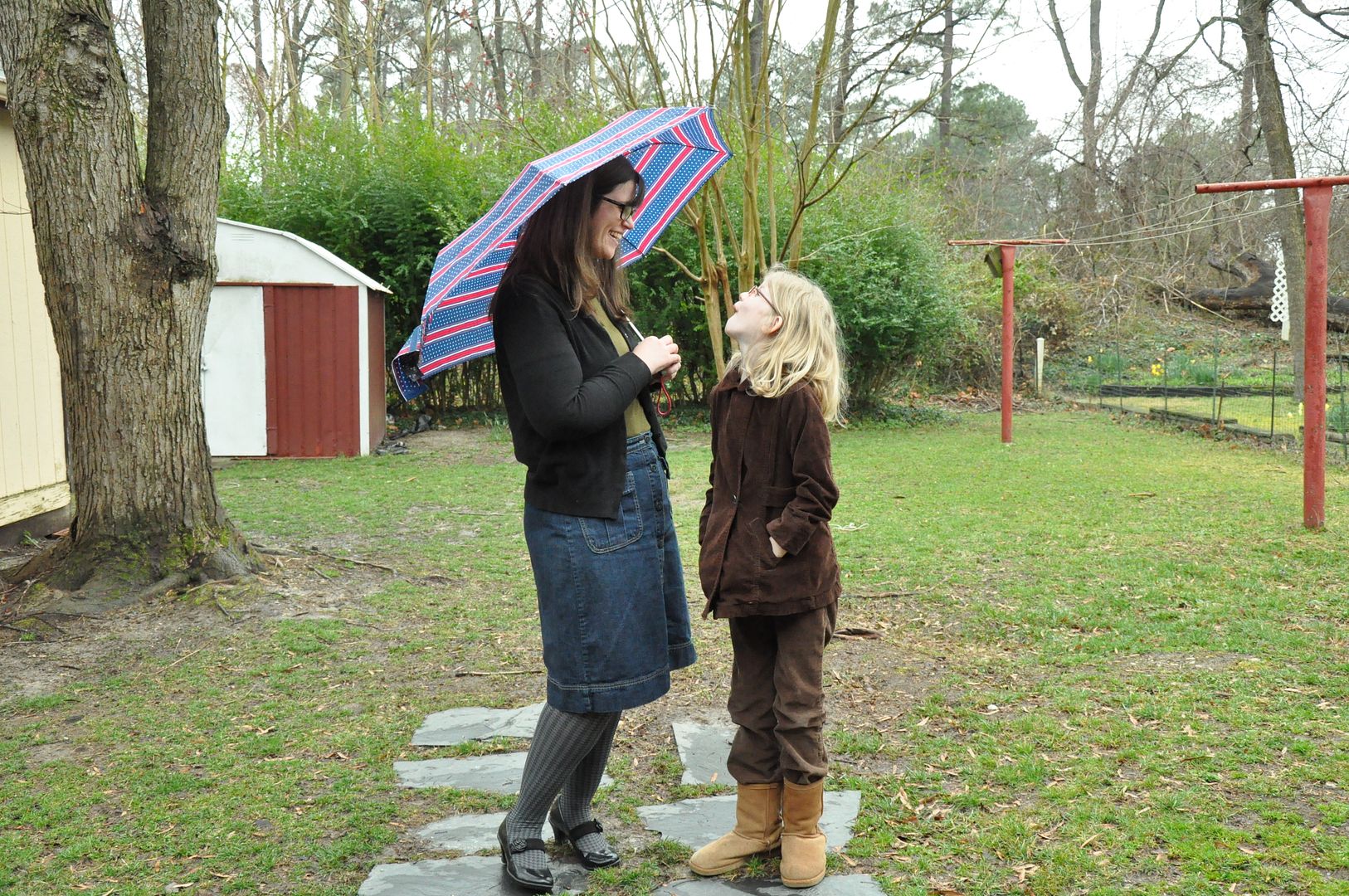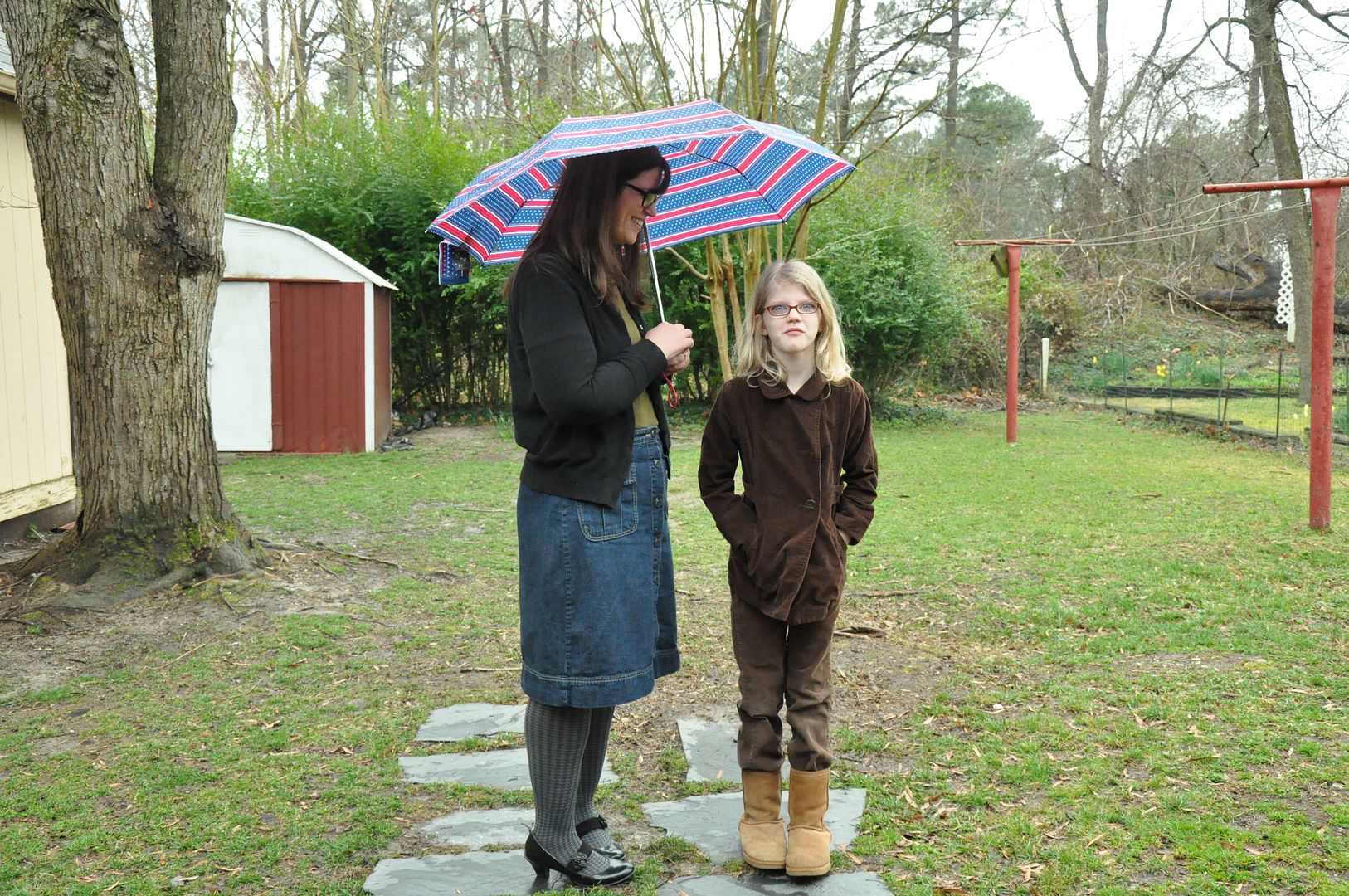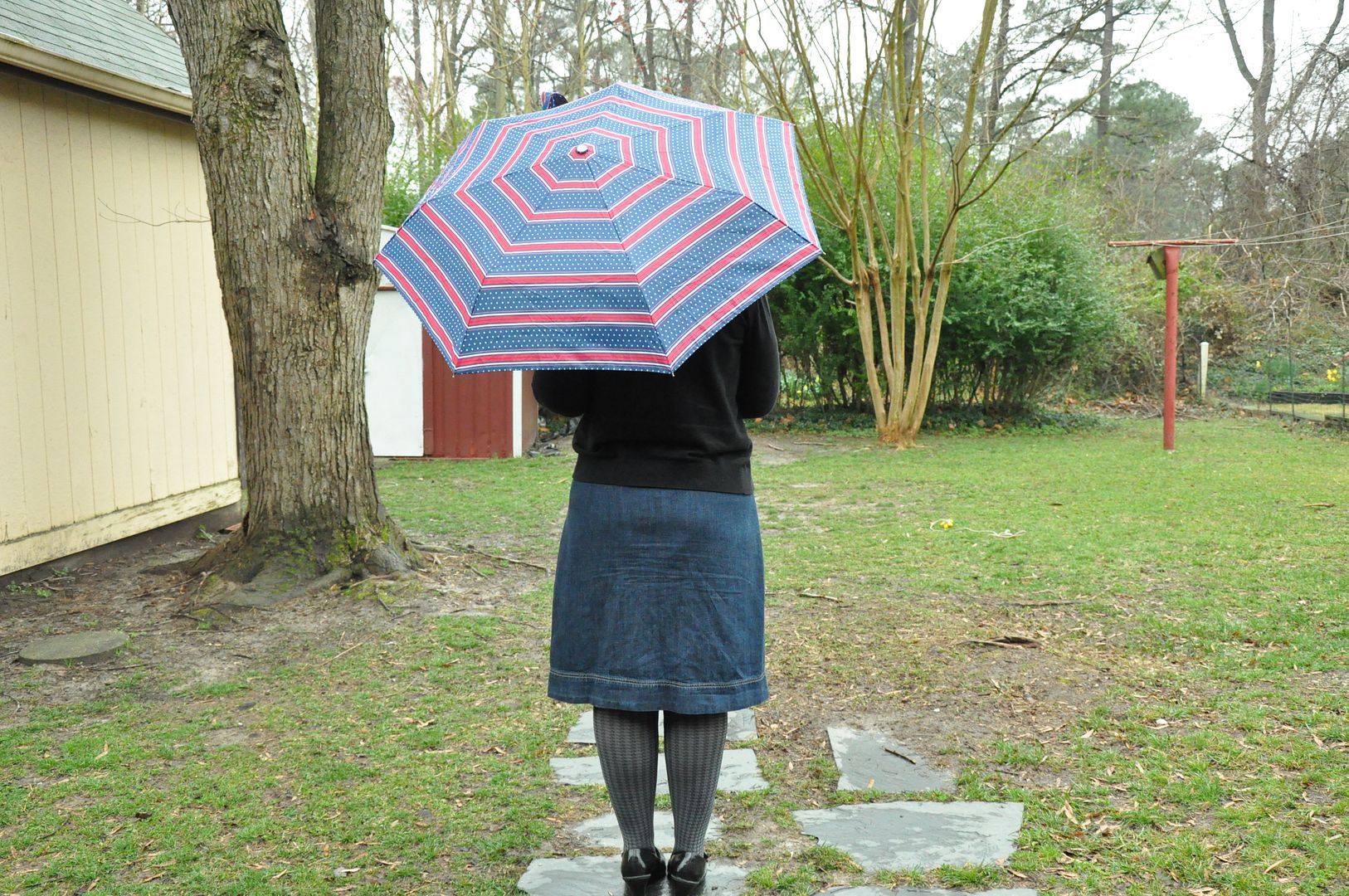 And just for a little St. Patrick's Day luck, I wore the clover pin an old family friend gave me when I was in high school. It was a little something she brought back from a trip to Ireland and I've treasured it ever since.