Today was a beautiful day. After being under tornado watch just a couple of days ago, the beautiful weather today was more than welcome. I hope it stays for good.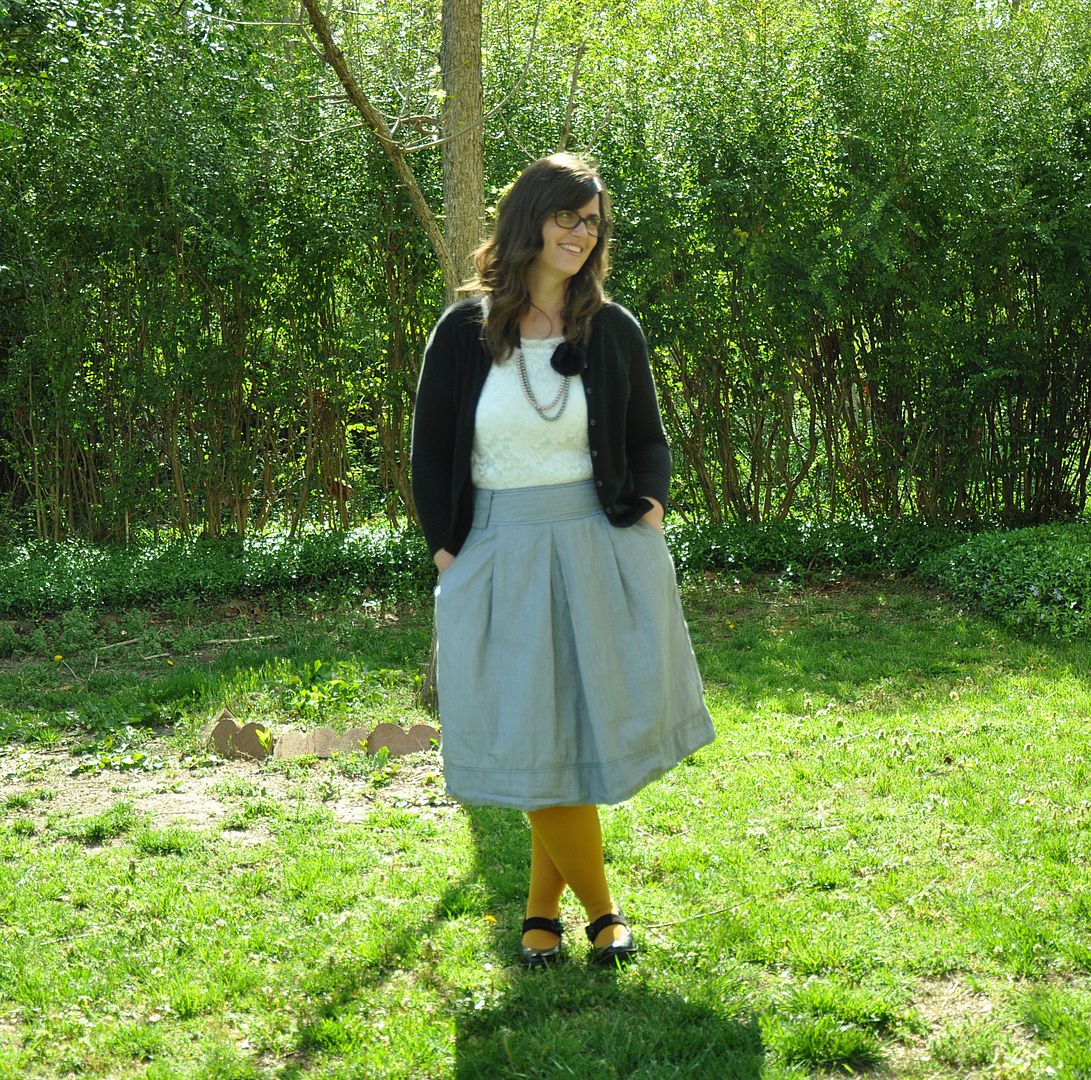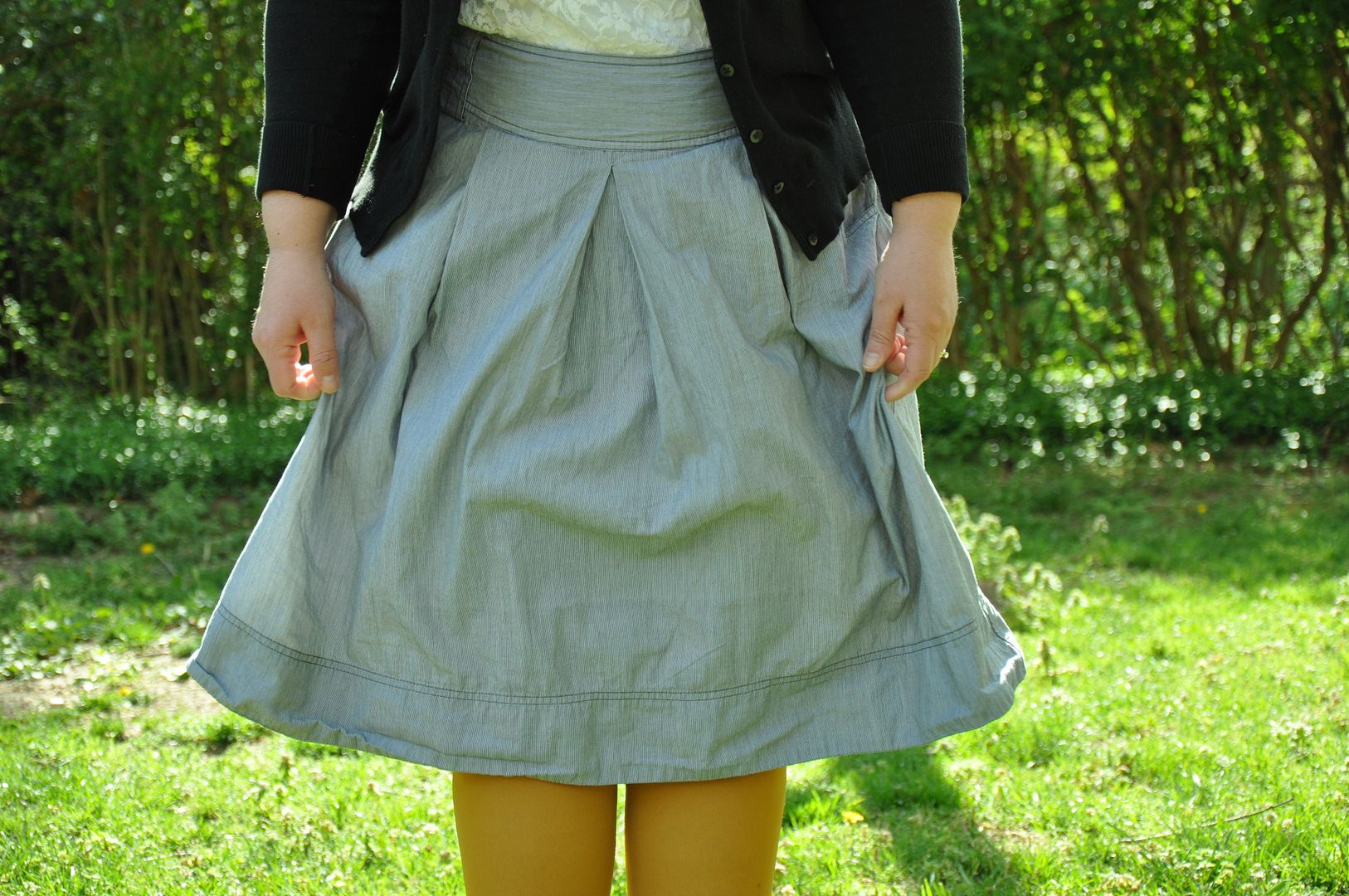 As I was taking these outfit photos today, I asked myself why I even do this type of post on my blog. It's not a fashion blog by any means. Coming up with something different to wear every Sunday is quite a challenge considering the size of my wardrobe is very very small. I am going to run out of outfits to post sooner rather than later. But it stretches this blue jeans & t-shirt wearin' mama to come up with something cute to wear once a week. And I like that :)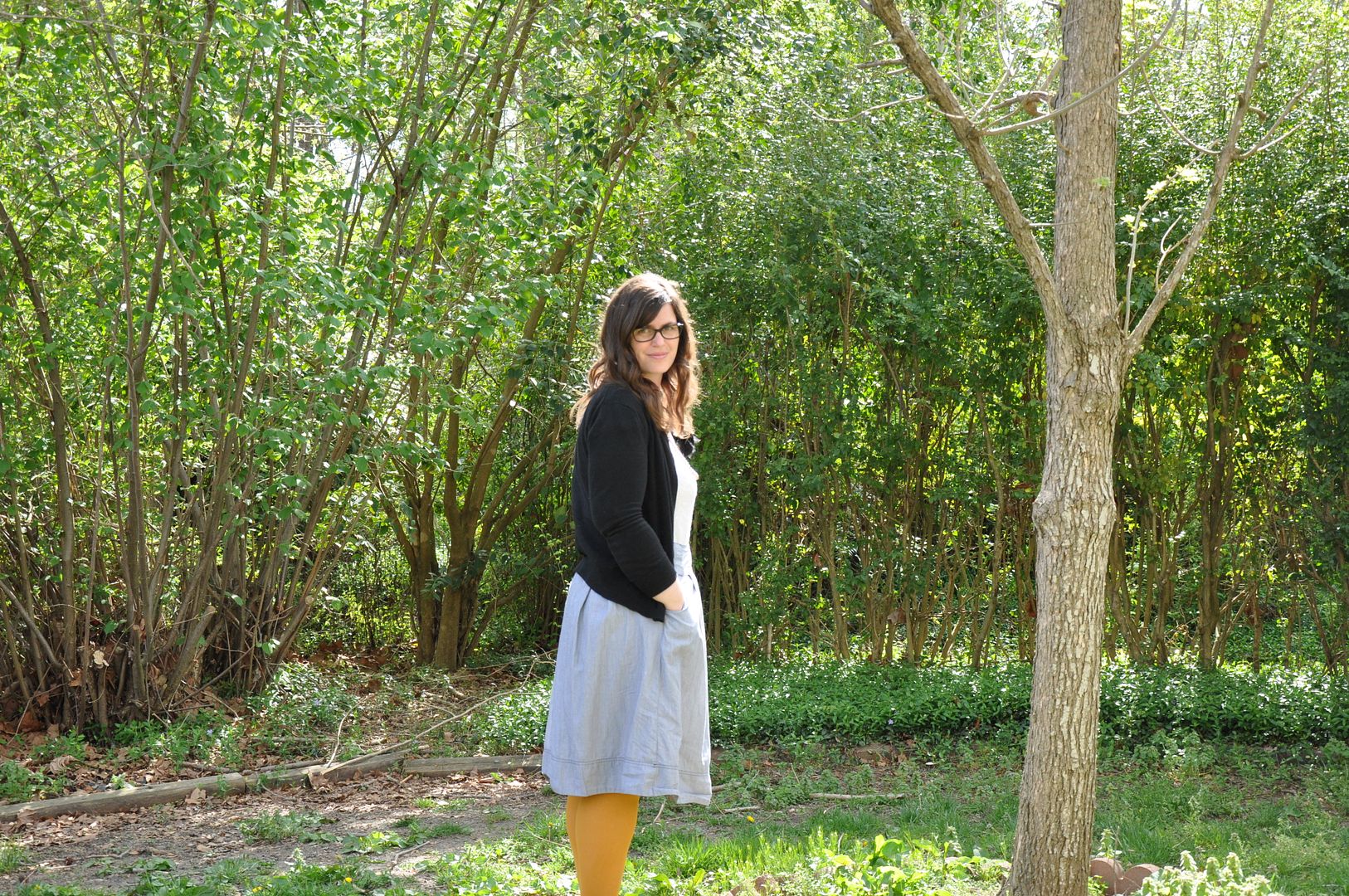 lace top/tank top/mustard tights/shoes: Target
necklace: handmade by yours truly
So I want to know..... do you have a small wardrobe? How do you switch things up so your wardrobe feels fresh?