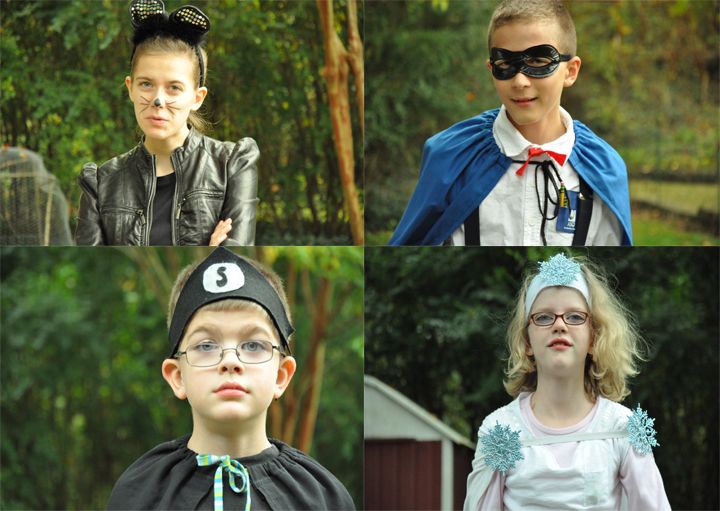 Halloween was a little test of our sense of adventure this year. Our costume budget was slim to none because we had to pinch pennies thanks to the government shutdown. By the time Halloween rolled around, the Mr. was back at work but we decided it would be best if we continued with our original plan to have the kids wear costumes made of things we already had around the house. I may have snuck out to JoAnns for some felt, cheap blue fabric and glitter snowflakes, but kept my spending to a minimum. The kids opted to be made up superheroes. I guess wearing capes is too cool to pass up - even if you are eleven. We ended up with a Super Nerd Guy, Super Shadow and Super Snow Girl outfit. And at the last minute, Hailey decided she wanted in on the candy action too & threw together a cat costume. I don't blame her - I like chocolate too.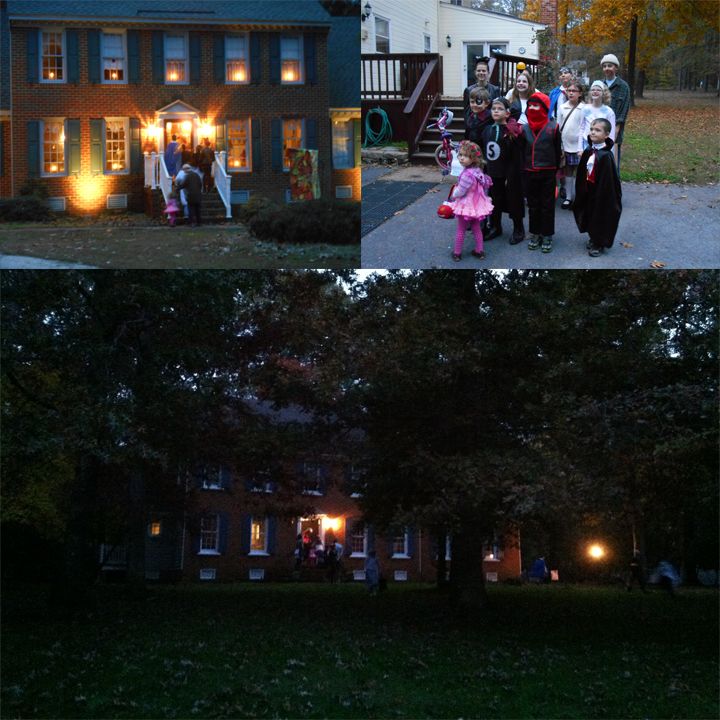 If you follow me on instagram, you know that we had quite the adventure on Halloween night. Rain was in the forecast but we managed to get through the whole night with beautiful weather and only a few drops fell from the sky. The kids had such a fun time running from house to house with friends, filling up their treat bags with lots of chocolate candy for the Mr. & I to eat later.
Just kidding.....sort of.
Did you have fun trick-or-treating adventures with your little ones?