Today was a little hectic at church because we are getting ready for our Primary Program. Every year the Primary (children ages 3 - 11) has a program to show the congregation the things they've learned during the year up to this point. They sing all the songs they've been practicing since the beginning of the year and each child has a speaking part. It's a lot of work to put the program together and I am truly impressed with how well the rehearsal went today. I know the Program will be great next week!
I was a little worn out after church today and changed out of my outfit as soon as I got home. So the outfit in today's post is from a couple of Sundays ago. I bought a new ballerina-style skirt from
Sweet Salt
, a vendor at the
Time Out For Women
event I attended in September. It's just the right length, has a lot of layers & is lined. I love this skirt. I paired it with my lace top, shiny gold sweater (even though you can't tell from the pictures), and polka dot flats. I love that this outfit is cute but not fussy. It's something I will wear again and again.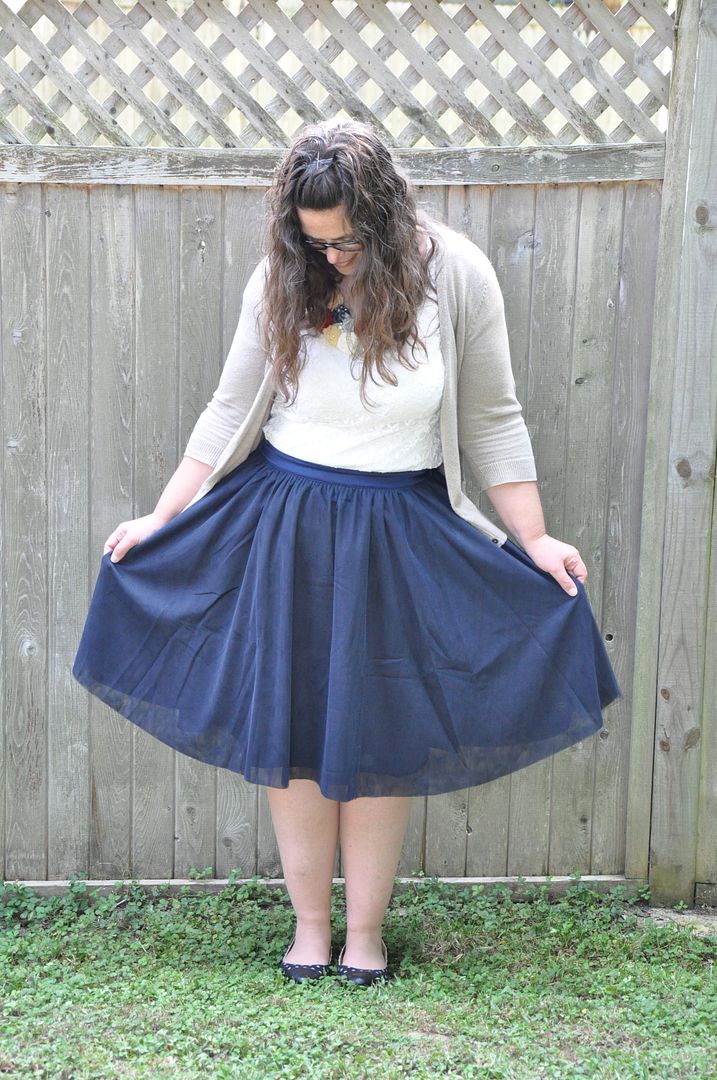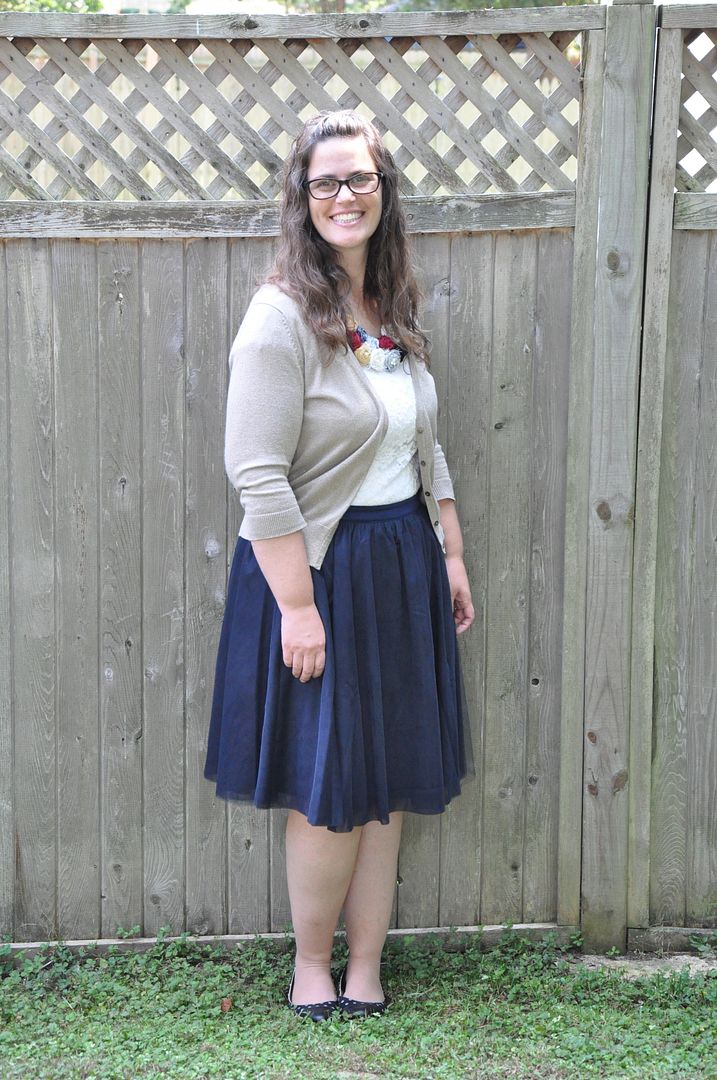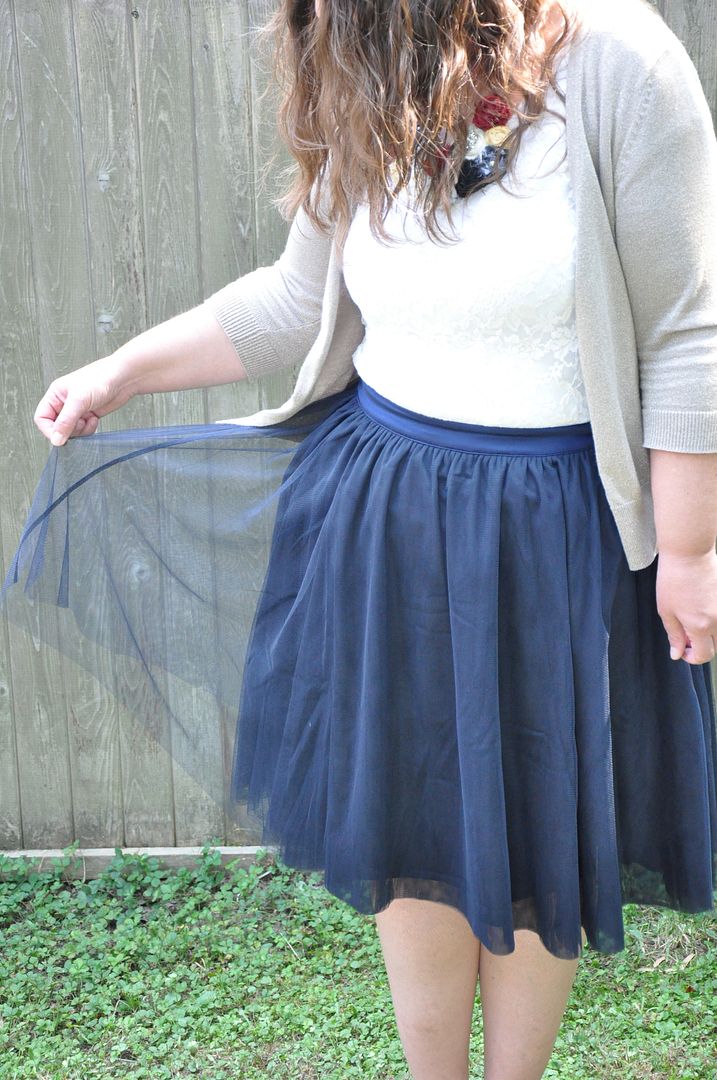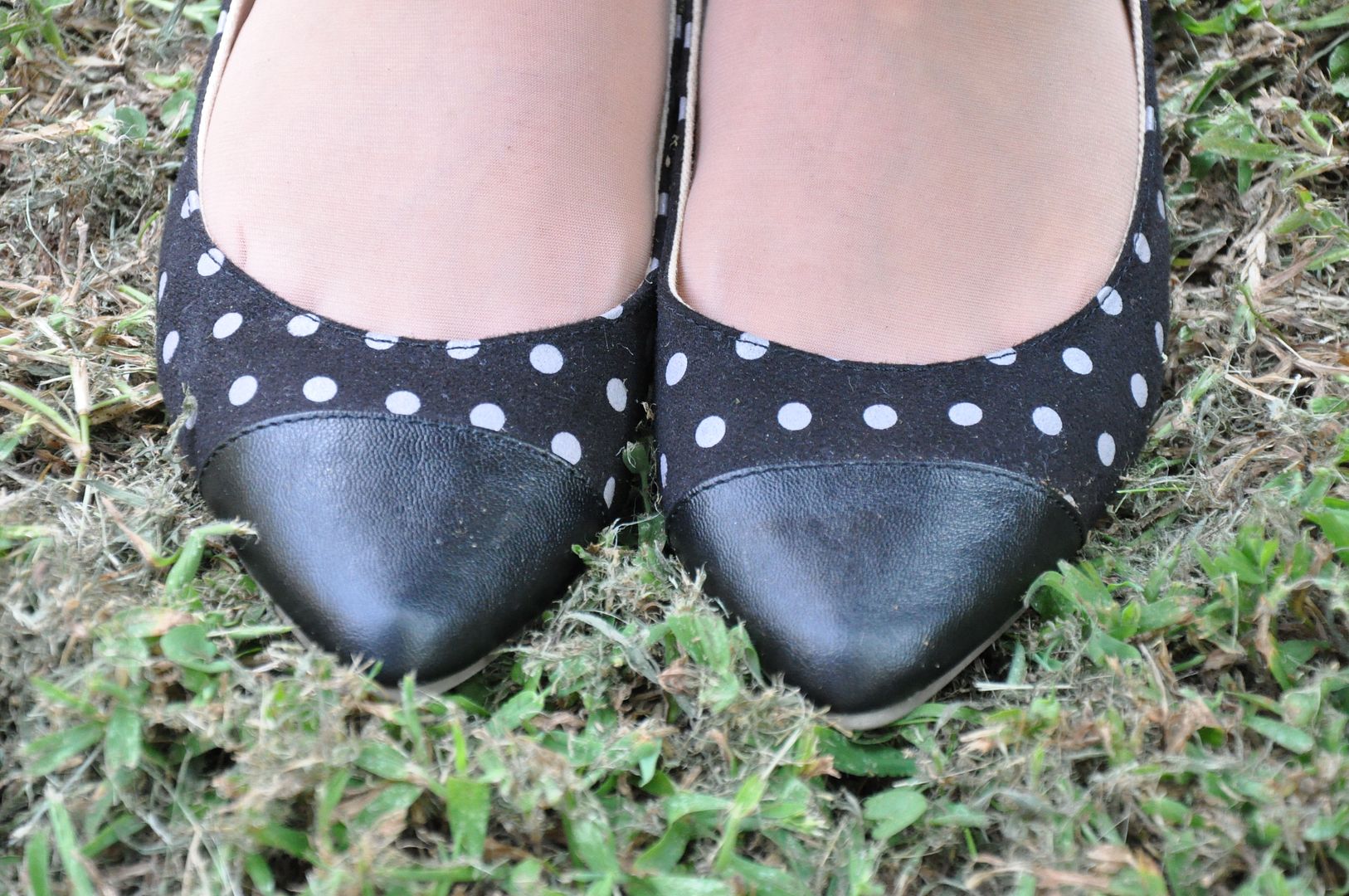 How about you - what did you wear to church this week? I'd love to see! Leave a link in the comments.