We woke up last Saturday with an itch to do something fun with the kids before Monday rolled around and they were back in school after a very welcomed Thanksgiving break. The Mr. suggested ice skating and everyone was instantly excited. An outdoor rink is set up in downtown Richmond every year in an empty lot right across the street from the Mr.'s work. It was a perfect day - chilly with clear skies. We arrived shortly after noon and skated to our heart's content for as long as we liked.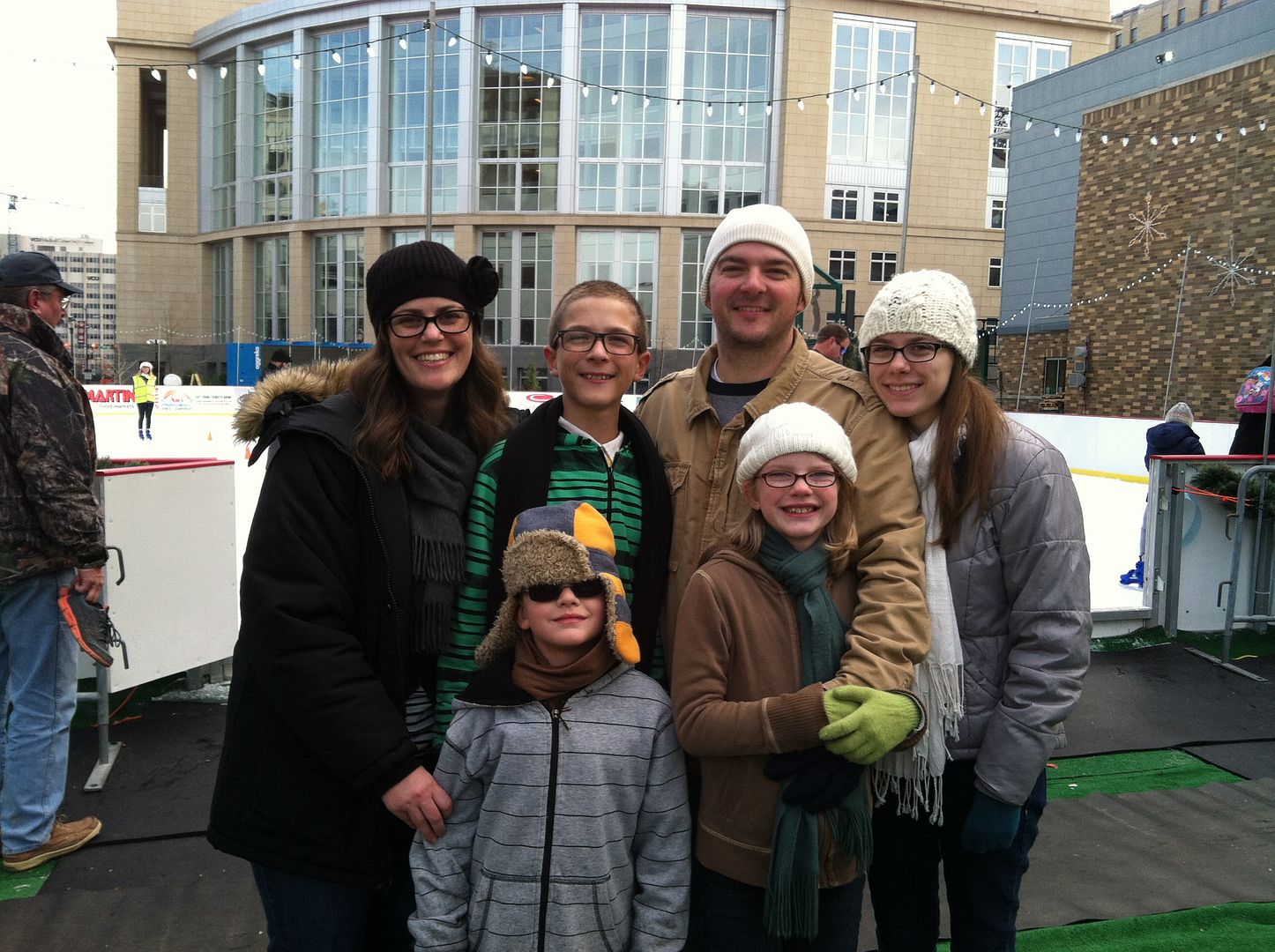 The Mr. was a bit of a natural and didn't need to hold on the side of the rink like the rest of us. After a handful of laps, Carter and Tatum let go of the side rail but never ventured too far from it. Noah was brave and skated right into the path of the faster skaters, going as fast as his six year old legs could go. He fell so much I thought for sure he'd have broken some part of his body. But by the end, he was as happy as could be.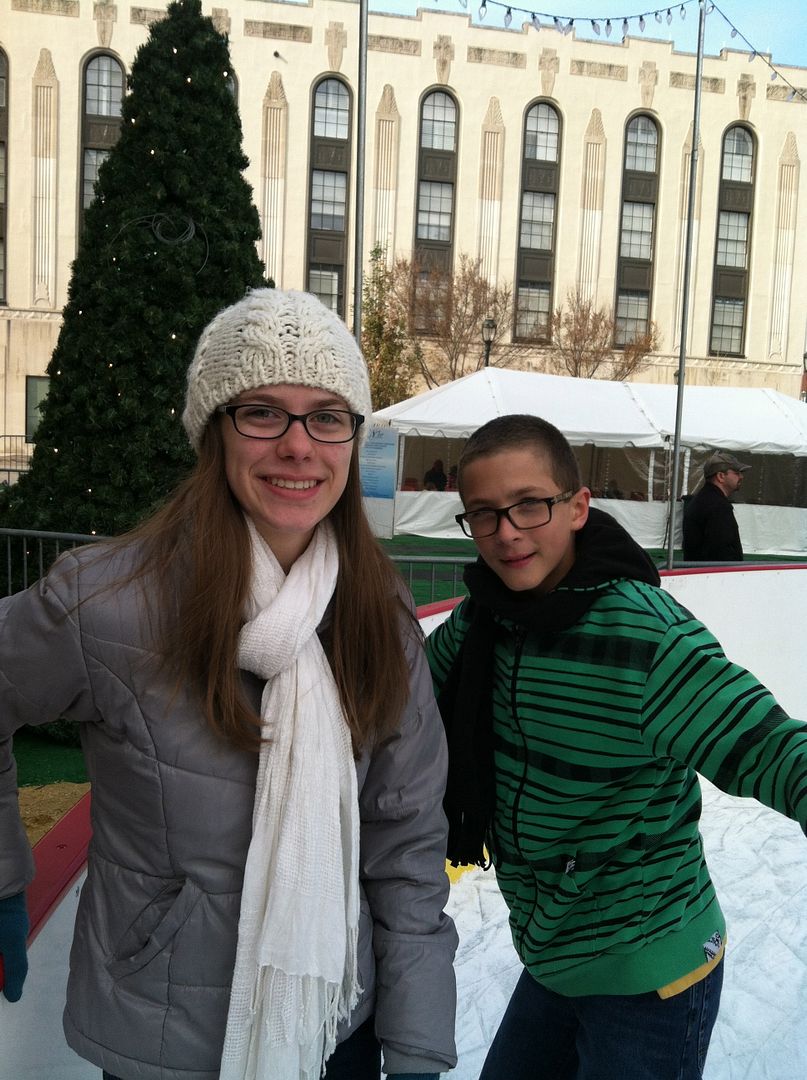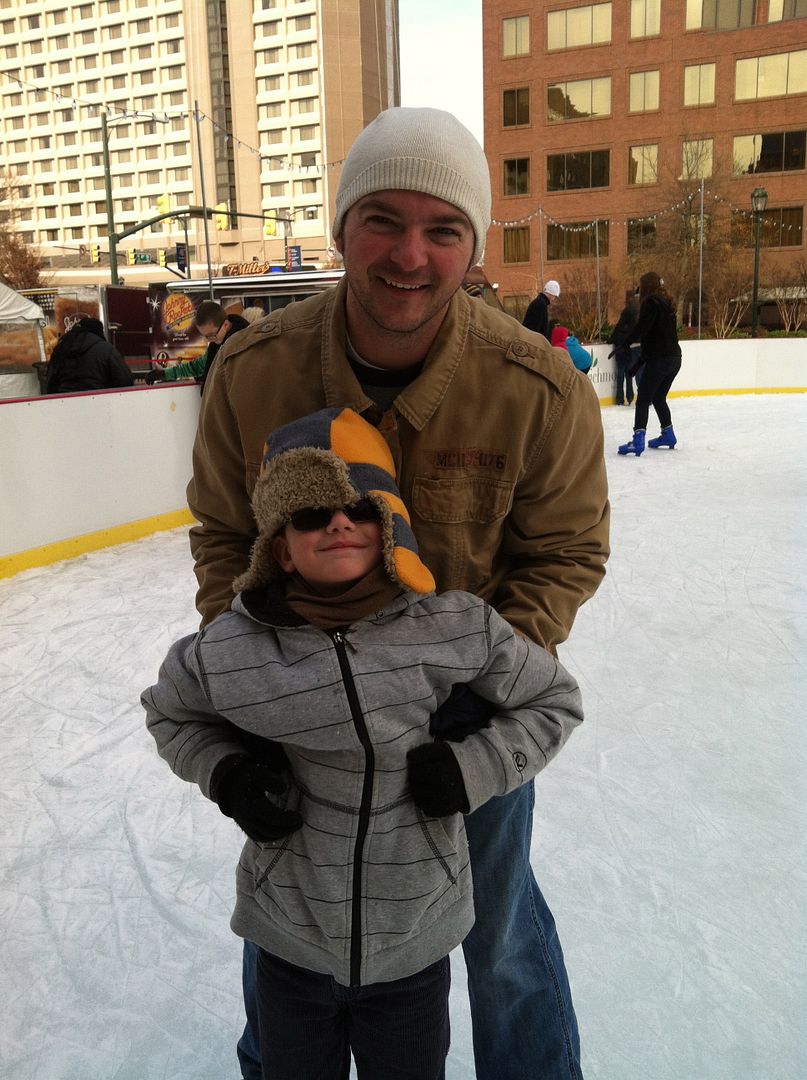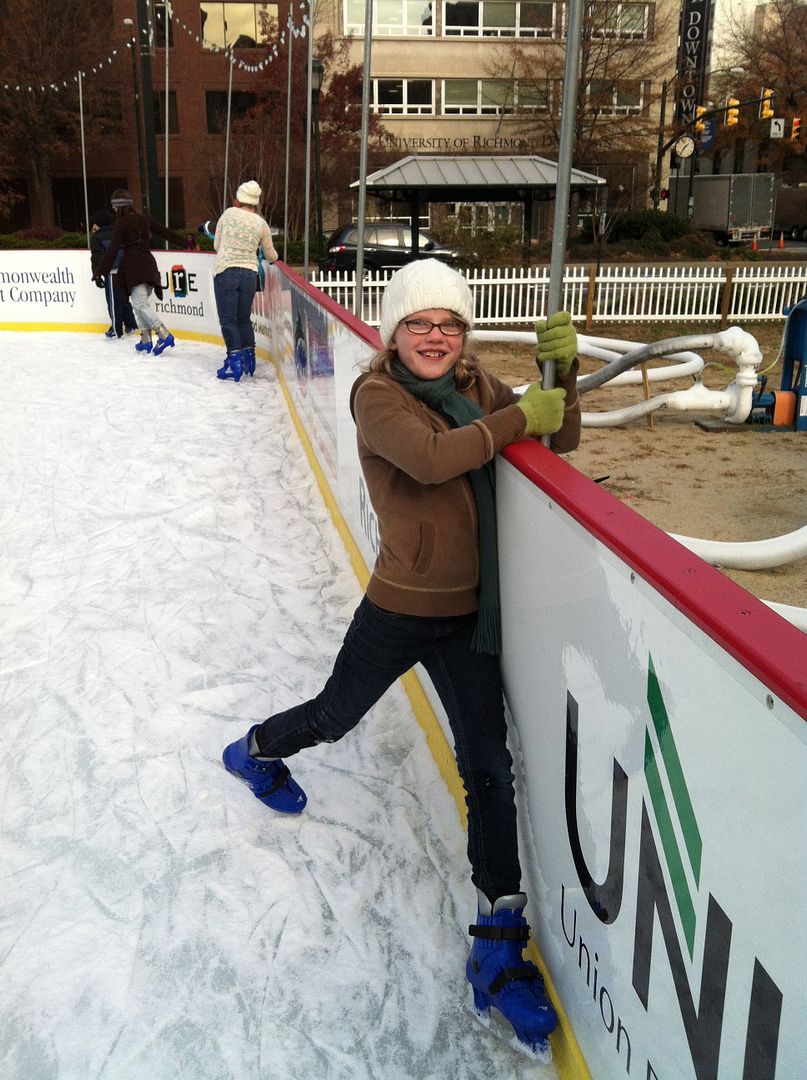 My first few times around, I clung to the side of the rink too. I felt like my feet were going every direction but forward. All the other moms were hanging on for dear life too & I felt like I was super cool when I got brave, let go of the side and skated around them just to grab on to the side again. It was all pretty hilarious but I got the hang of it after a bit and decided to let go. Much to my amazement, I didn't fall once! (insert happy dance - off the ice - here!) I skated with the kids, wiping them off after falls and laughing with them about how awkward skating was. I have a whole new respect for anyone who can ice skate better than me (which is just about everybody, ha!)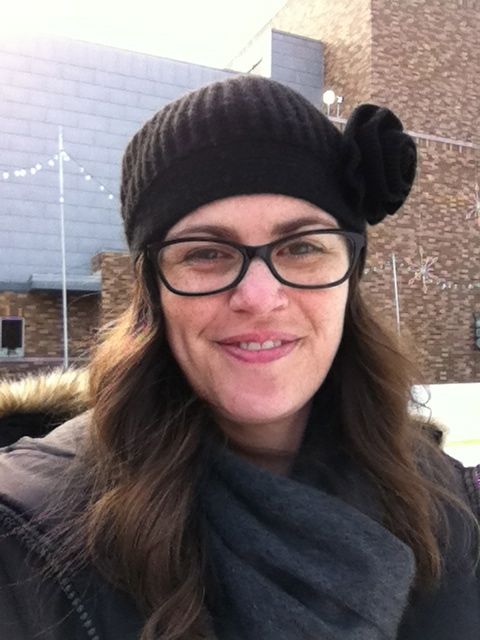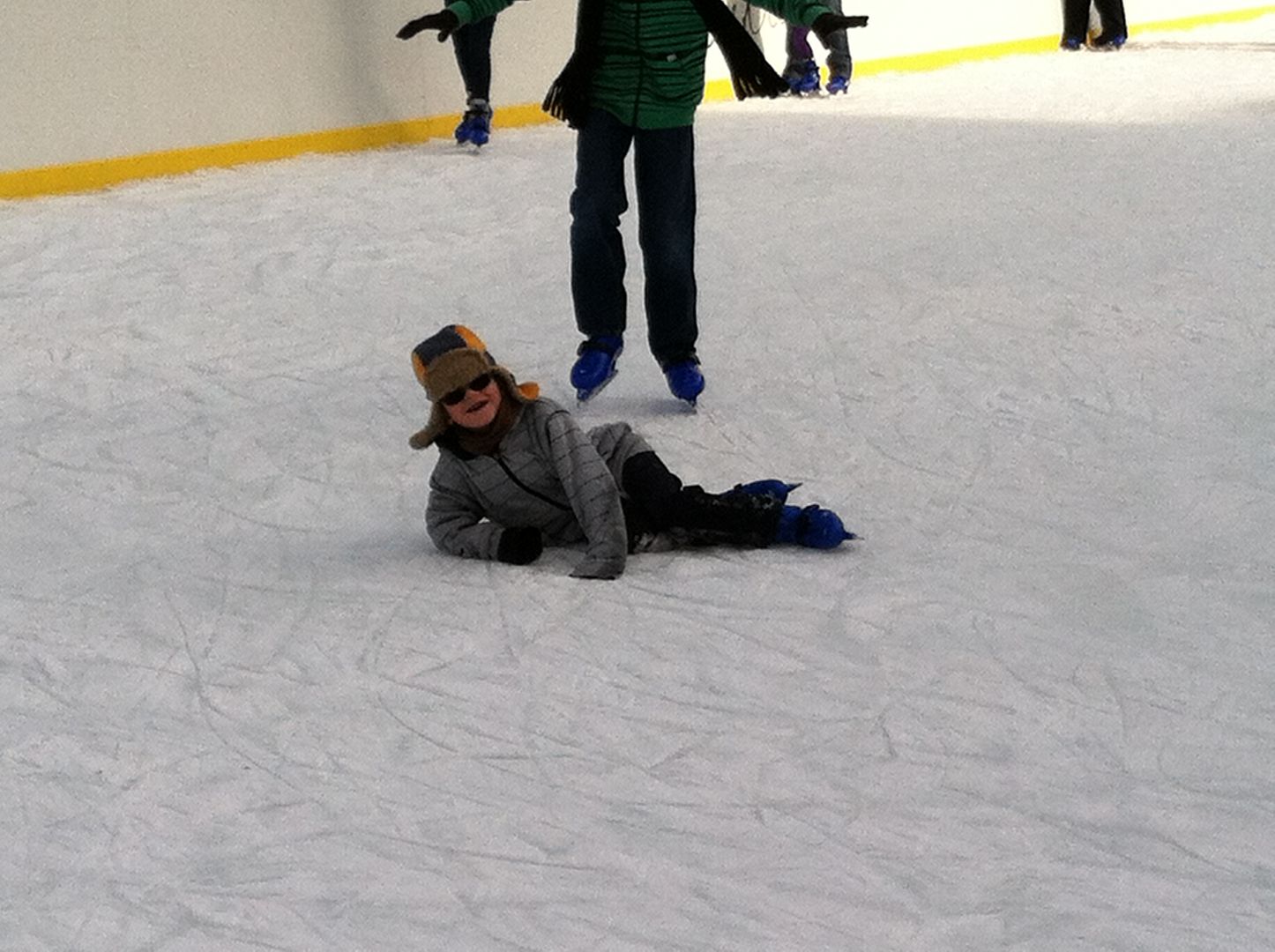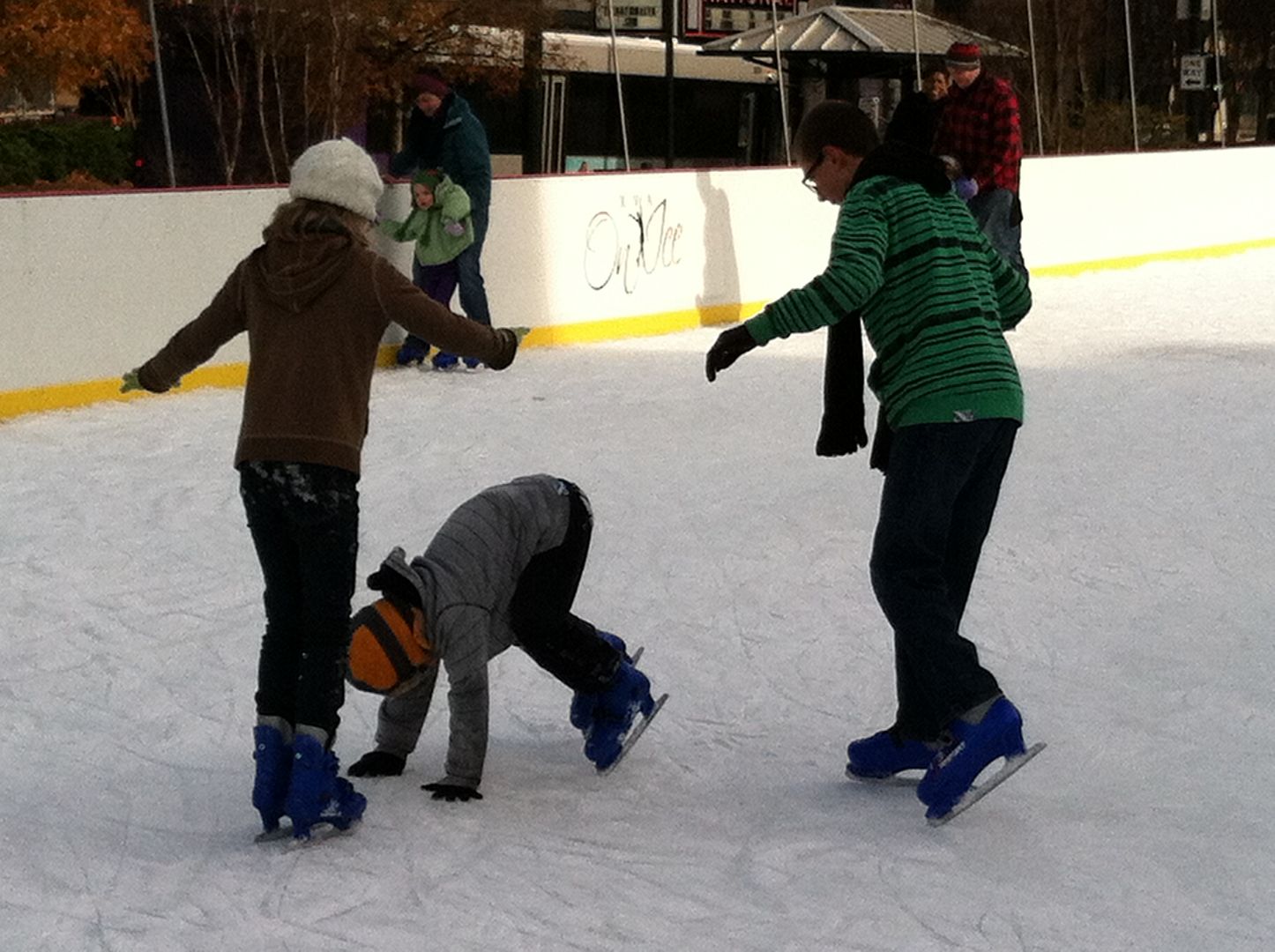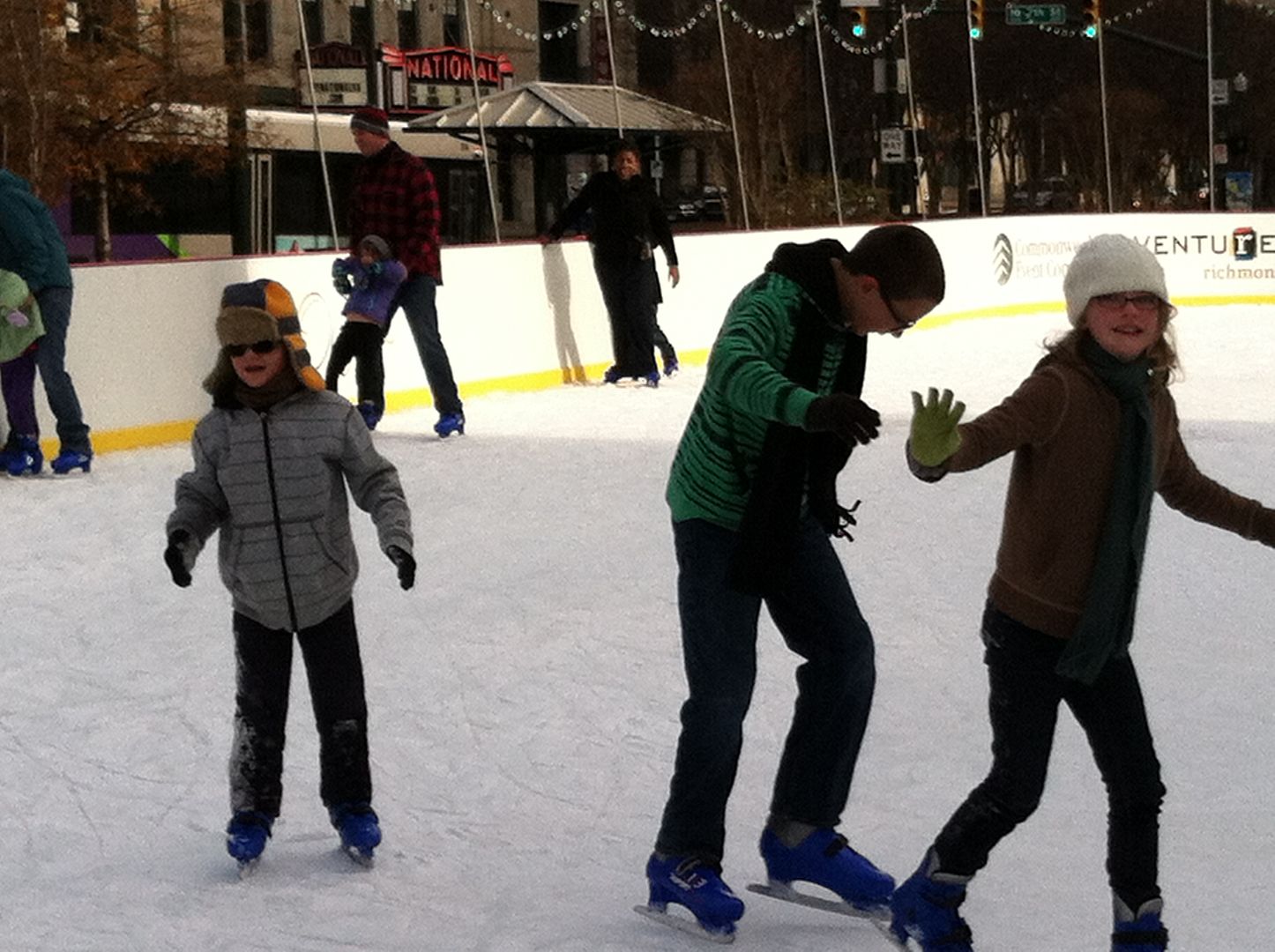 Hot chocolate and s'mores were the perfect way to end the fun. There was a fire pit on the site for roasting marshmallows and warming our freezing hands. This is definitely going on our list of Thanksgiving traditions permanently and can't wait to do it all over again next year!