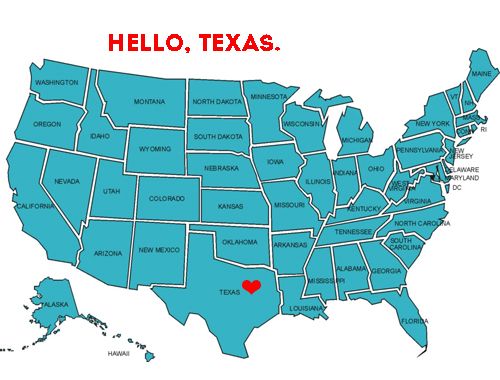 We told our parents.
We told our kids.
And everyone at church knows too.
So I can finally share a little secret we've been keeping for just under a year now.....
We are moving! Yep, you read that right. Moving. Again.
Honestly, this came out of the blue. We had been making plans to buy a home here in Virginia and stay for the rest of our days. Or at least stay here until all of our kids were grown and done with high school. And then we talked of retiring in Arizona (because we left a large part of our hearts there and would love to go back).
But that is not the plan Heavenly Father has for us.
The Mr. was driving home from work one day in April of last year. He called me at home, which he never does unless something is up. Something important. He told me I should sit down. That work was shutting down several offices across the country and relocating all the employees to 13 offices HUD was keeping open.
Really HUD? REALLY???!!!
Several months later, the Mr. called me again. He had instructions regarding our relocation. We had to submit a HUD office that we wanted to relocate to. A lot of prayer and fasting was involved. We had just 2 weeks to make our decision. So we submitted our choices. And one of them had to be the Mr.'s assigned hub office in Manhattan, New York. We were certain that is where we would be assigned even though it was our fourth location on our submission list. We were looking at homes online in Pennsylvania and New Jersey because we most certainly could not afford a home in New York. We waited for months to find out where HUD had decided to relocate us to.
And then the Mr. called me from work.
HUD decided to wipe the slate clean. They decided to keep 3 more offices open and we were no longer required to submit our assigned hub office in New York as one of our relocation choices.
I was frustrated. We had start all over. More research online. More praying. More fasting.
We submitted our new choices and waited. Waited. Waited.
And then one day about two weeks ago, Mike called me. Again. Only this time it was good news!
The hub director from the Forth Worth, Texas called him earlier that day to welcome to the office and was excited to meet him. Fort Worth was our first choice. We were so excited!
So for the second time in 2.5 years, we are going to live in a state where we don't know a single sole. We are not familiar with the state in general. We are starting from scratch and it's kind of exciting. We'll be just a full days drive from from both our families. We've had no official word yet, but word is we should be out there some time in June or July.

Moving to Virginia has been a pitstop full of blessings. We've grown so close as a family since we've been here. We love our ward (church) and have made good friends here. We chose to move to Virginia. When the Mr. applied for his job with HUD, my heart just knew that he would get it. I knew without a doubt that we were supposed to move to Virginia. We had to move here. It took a lot of faith to believe that we belong in Texas. I didn't feel the same way about Texas that I did about Virginia. Until church one Sunday, weeks before we knew where we'd be moving to, we sang "I'll Go Where You Want Me To Go" in Sacrament Meeting. I could barely get through the song. My eyes were wet with tears and I had a strong feeling in my heart that the Lord was going to send us where we are needed. That's when I knew it didn't matter where we went. All that mattered was that I knew that He trusted us enough to go and do His work. I've felt at peace ever since.

So here's to Texas, ya'll!

Do you live in the Fort Worth area? What fun places should we check out?