Virginia was good to us. I remember we were just starting to discuss home buying options when we found out the Mr.'s work was relocating us. It was a huge shock and we were really pretty bummed about it for several months. We had finally starting feeling at home and had to get used to the idea of being uprooted once again. We were especially heartbroken for the kids because it meant we had to drag them away from friends for the second time. We waited a long time before we told them. In fact, we didn't tell anyone for a whole year. Not even our parents. Because right up until about 3 months before the move, we had no idea where we were going.
Ok, so enough about that.......

Did I say that Virginia was good to us? It was. Just before we left, the Mr. and I made a mental list of all the fun things we had been able to do while we were there. We made a lot of good memories, visited a lot of historic sites and enjoyed the outdoors often. And for the first time, we lived somewhere where the deer sightings were common and the seasons were amazing. I think I'll miss the seasons most. So I am obviously a little sad when people tell us some seasons in this part of Texas don't really exist. But I am sure we'll love it here anyway.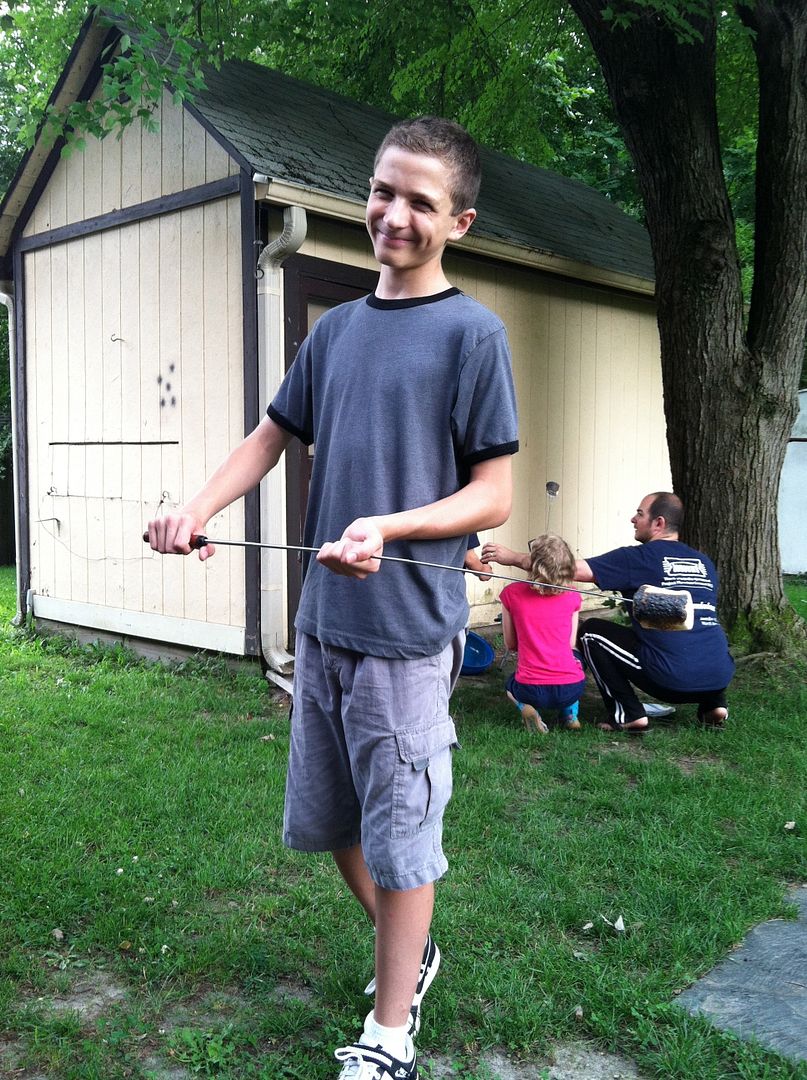 Our last month there was packed full of birthdays, packing, saying good-byes, and tying up loose ends. We quietly celebrated the Mr.'s 40th birthday and Tatum's 10th birthday in June. The Mr. & I squeezed in an afternoon date of bowling and frozen yogurt for our 17th anniversary, too. I was so stressed with the move and the end of school year activities that birthday planning and big anniversary plans were put on the back burner. I'm pretty sure that puts me first on the Bad Mom & Wife of the Year list, but I'm over it. There's always next year, right?
The Mr. and I also managed to free up a Saturday during all the craziness to go to the Washington, DC Temple. It was the only place we wanted to go to just one last time. I had been feeling unsettled about the move and knew I needed to be in the temple to feel peace. I felt it almost as soon as we were inside. I love it when that happens.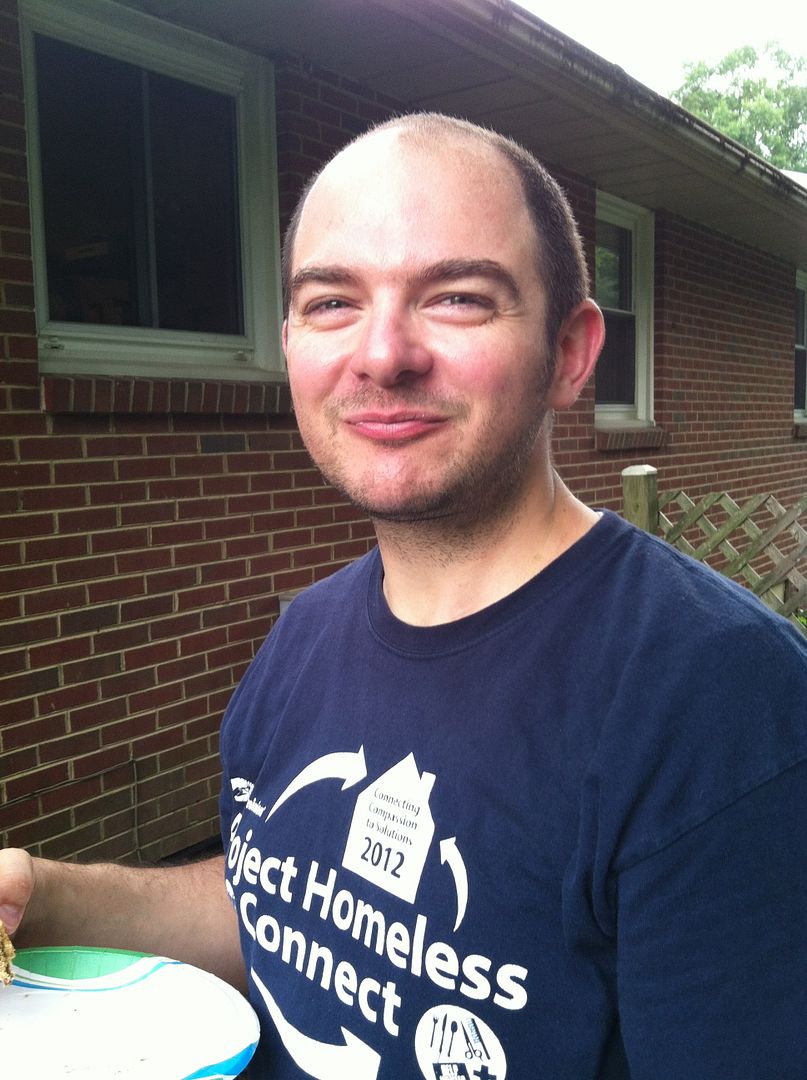 I bought a cheap grill at Target & we spent the very last bits of our Virginia summer roasting marshmallows and stuffing our faces with yummy s'mores.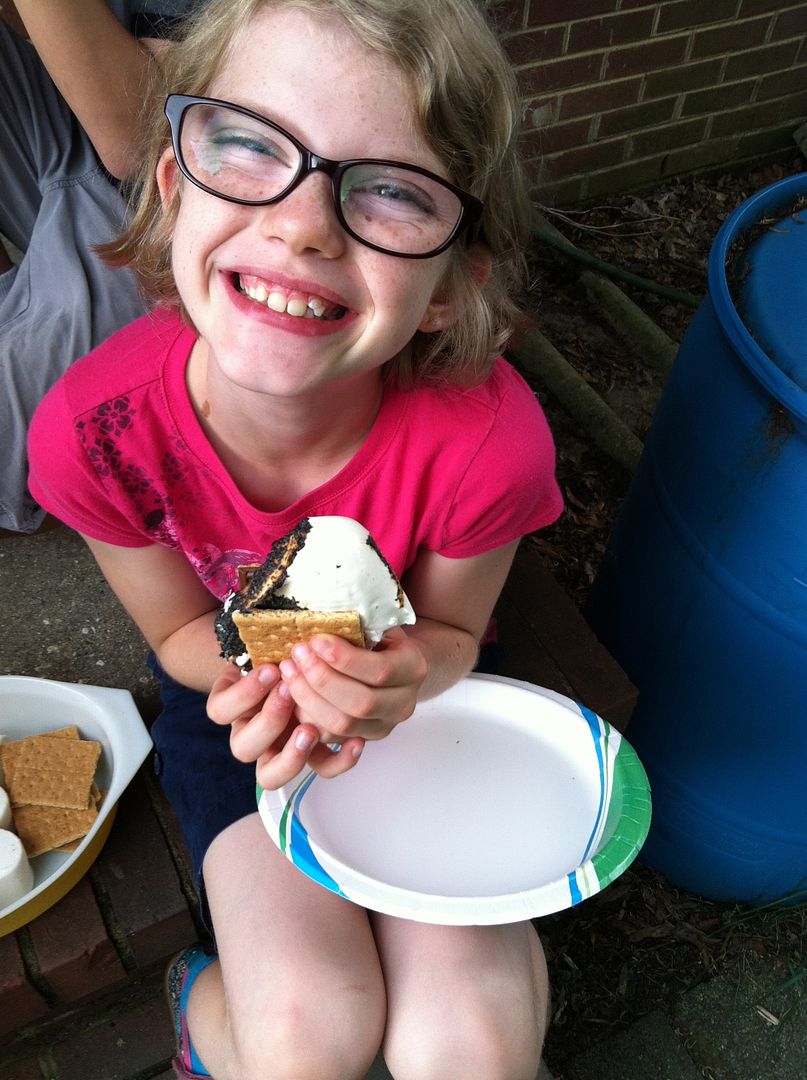 So thank you Virginia, for showing us a good time. A little piece of our hearts will always be with you.