At the beginning of the school year, Carter signed up for Athletics. It's like a PE class on steroids. All the kids who want to play a sport during the school year are required to take Athletics. Carter's intended on trying out for the soccer team in the spring so he had to take the class the entire school year. Shortly after school started, Carter's Athletics coach asked him to participate on the cross country team. He was on the B team for the first race and by the end of that race, he had earned a spot on the A team (which was mostly 8th graders).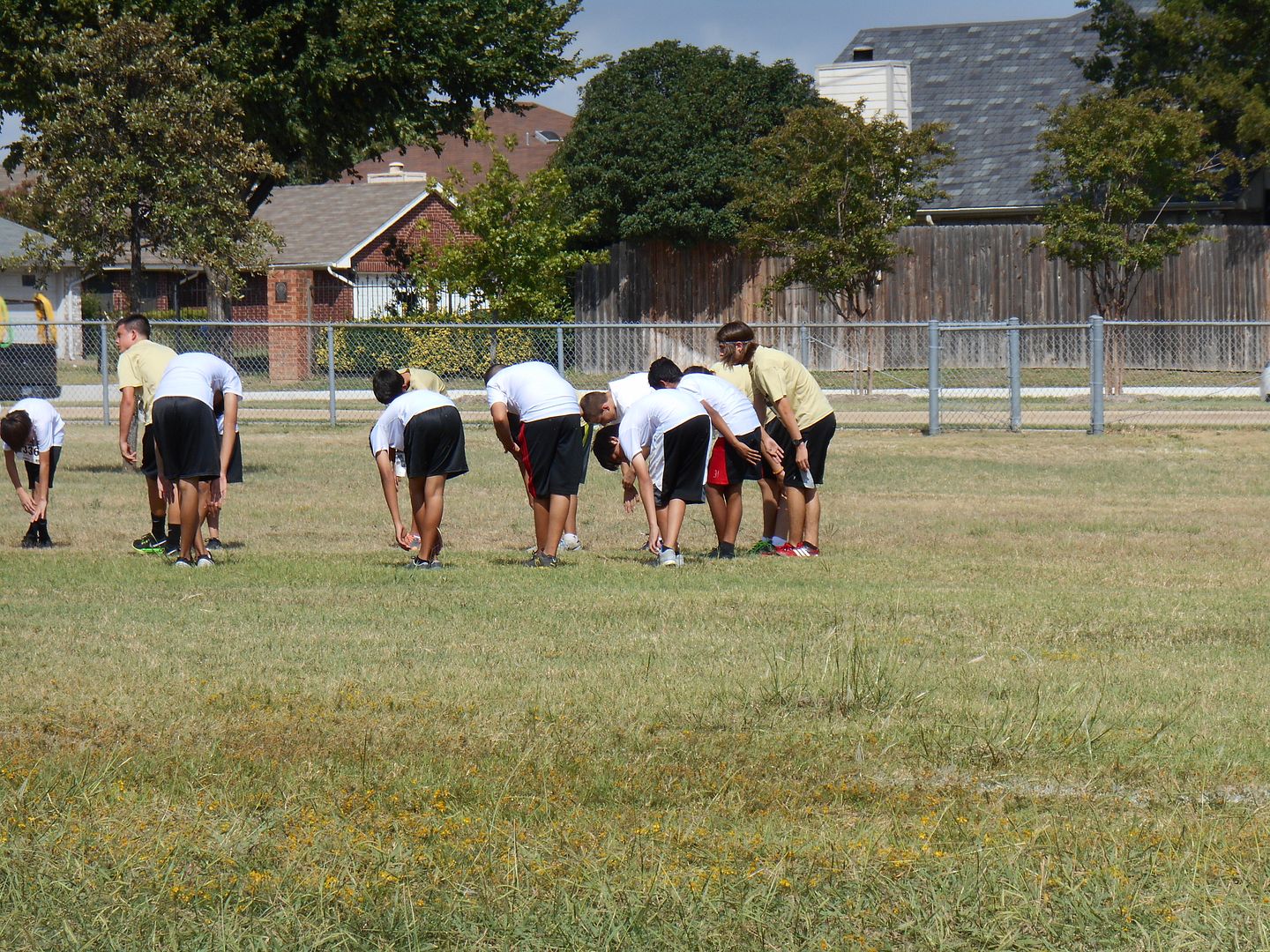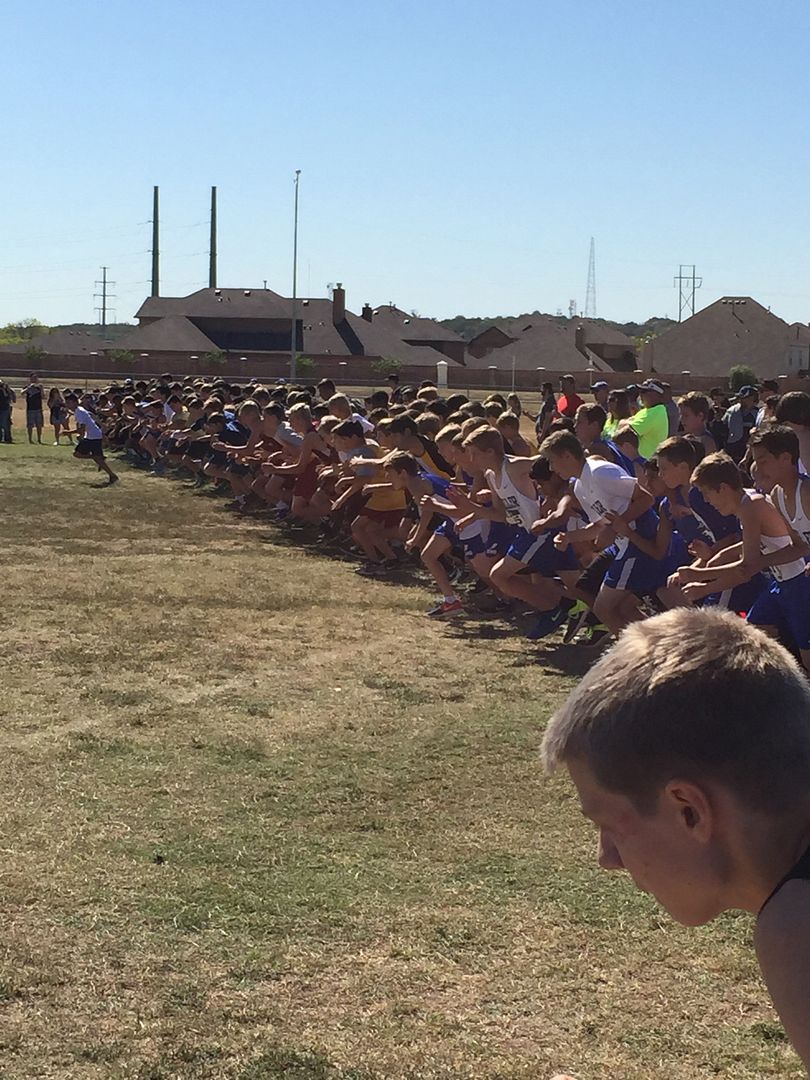 All of his races were 2 miles long and he always placed somewhere in the middle, which is quite an accomplishment considering the sea of boys that ran in each race. The cross country season is hot and most days he was training in 100+ degree weather. I half expected to get a call from the his coach to tell me he had passed out on the side of the road from heat exhaustion while training. That never did happen, thank goodness. Carter even qualified for the final race (he was one of two boys from his school to qualify). And again, he finished somewhere in the middle.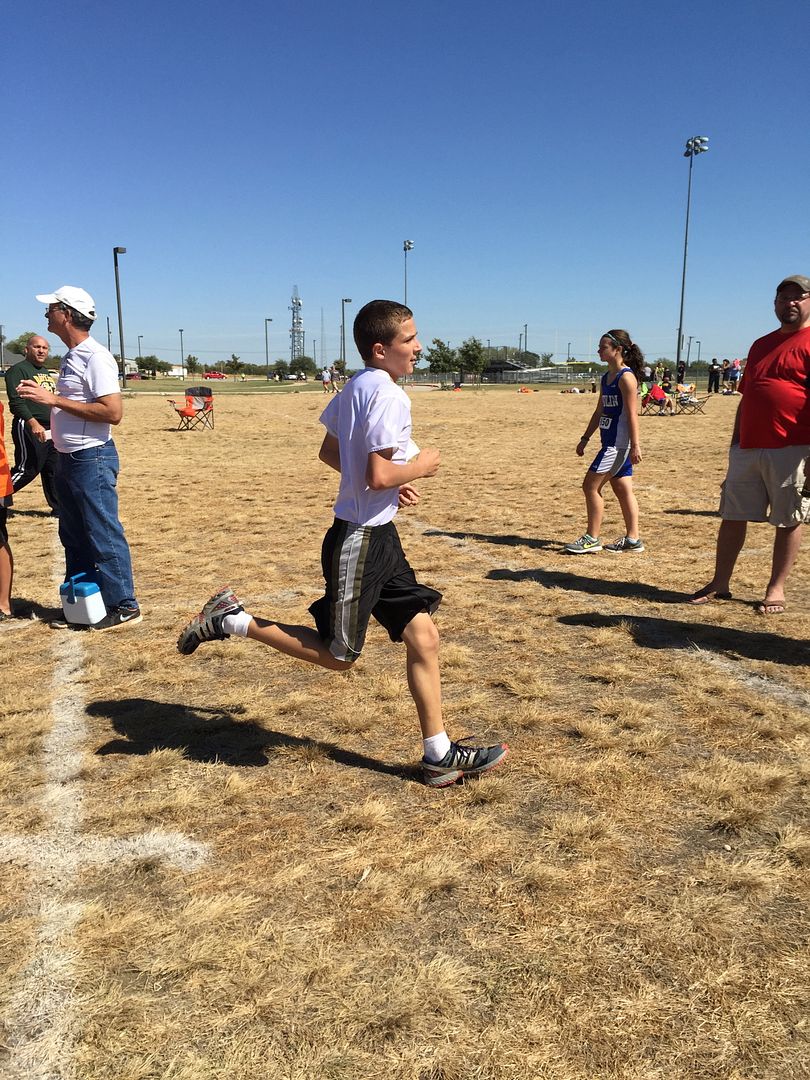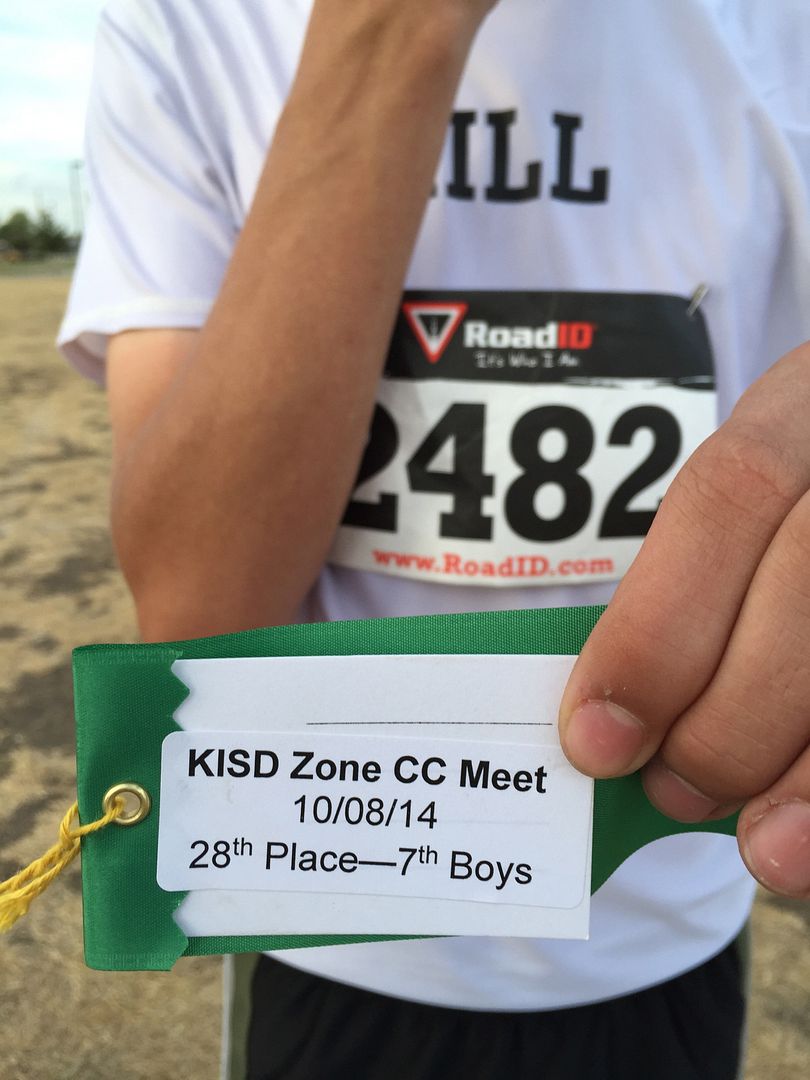 I know that it can be hard to fit in or find your niche when you move and have to go to a new school. It's even harder when you are shy. He found his bearings pretty quickly and LOVES to run. Now we can't keep him from running. It's become a part of him. I hope it stays that way.