Monday night is family night at our house. Usually we have a short spiritual lesson, followed by a game and a treat. But last night I decided to break from the mold a little bit and just do something simple and fun to get the kids in the holiday spirit. We wrote letters to Santa.
I found a sweet little printable
HERE
and had them write down the gifts they hoped Santa would be bringing them this year. Then we put them in our Santa can for the jolly old man to take with him Christmas Eve when he delivers presents & eats his homemade treats. We finished the night off with some mint chocolate chip ice cream -
the best flavor ever
;)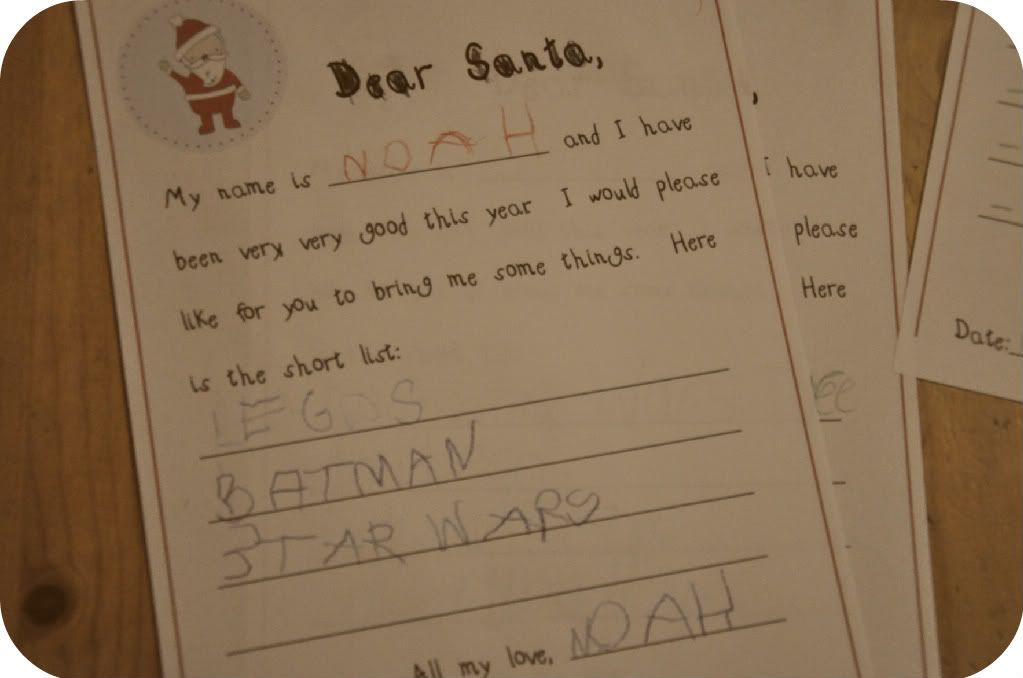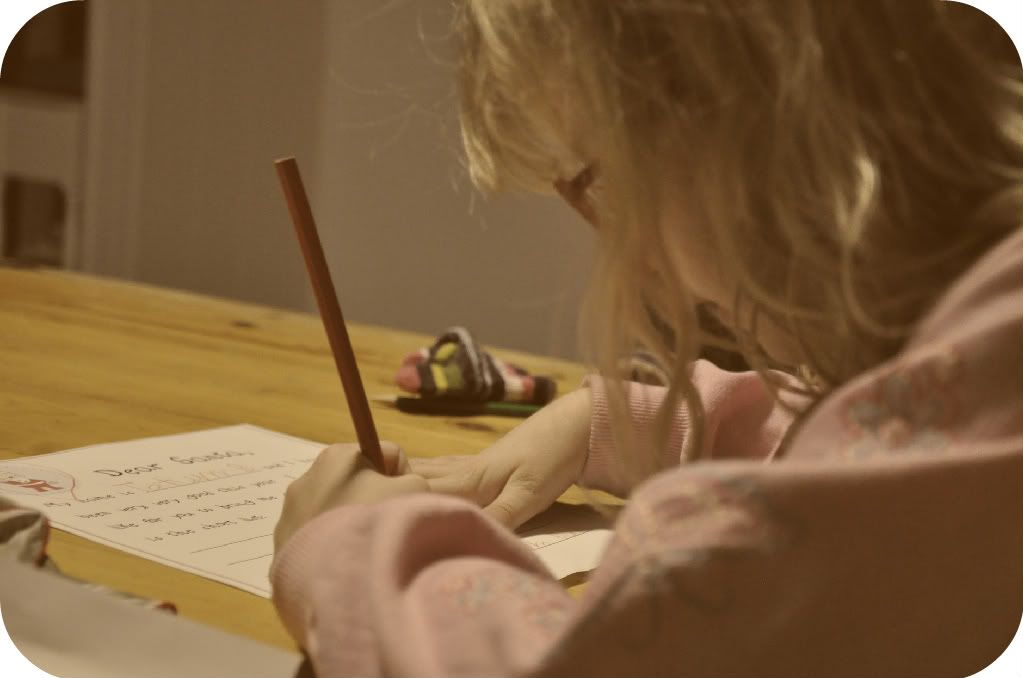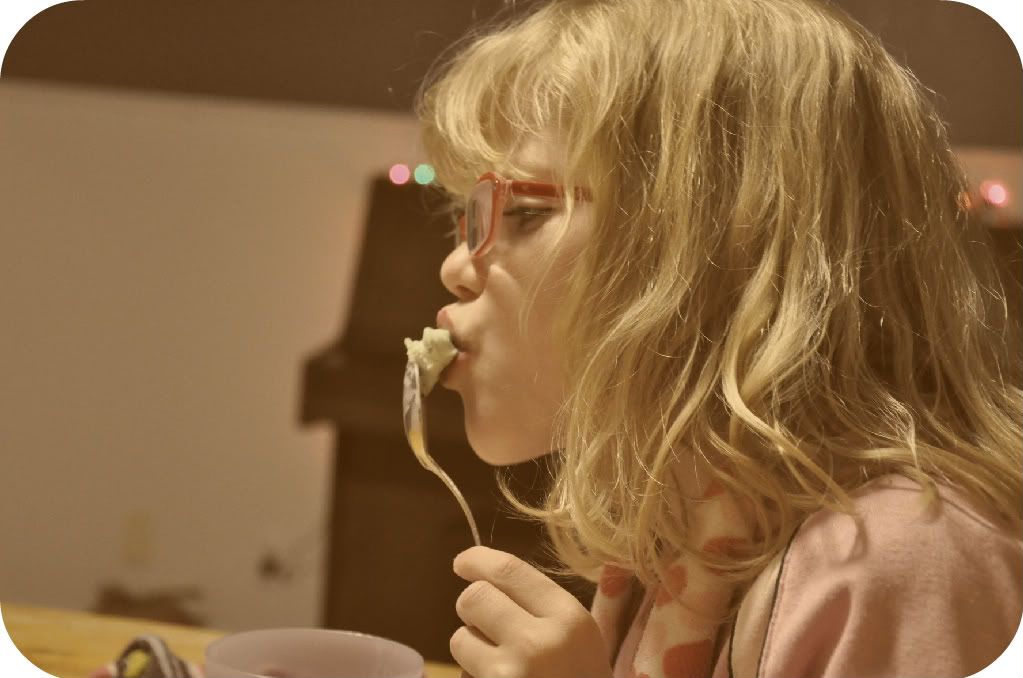 Do your kiddos write letters to Santa? I'd love to see!
xo,
--Anna