Noah turned the big number 5 on Monday. 5. I can't believe he's 5. I still tell him he's my baby. And he always reminds me that he is a big boy now. And I lovingly remind him back, usually with a big squeeze, that he will always be my baby. And then he wriggles his way out of my ever loving grasp to play with Harry Potter legos.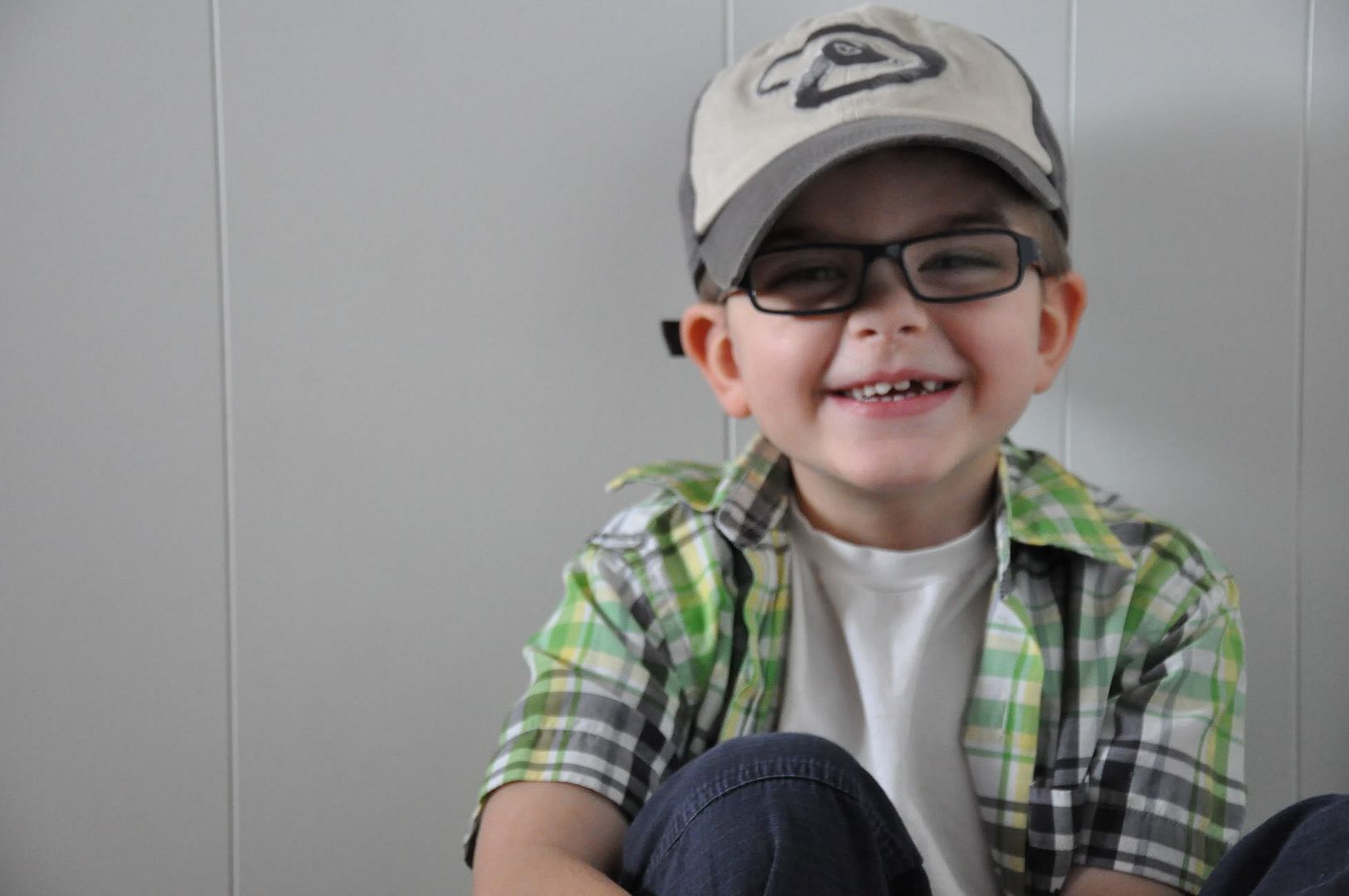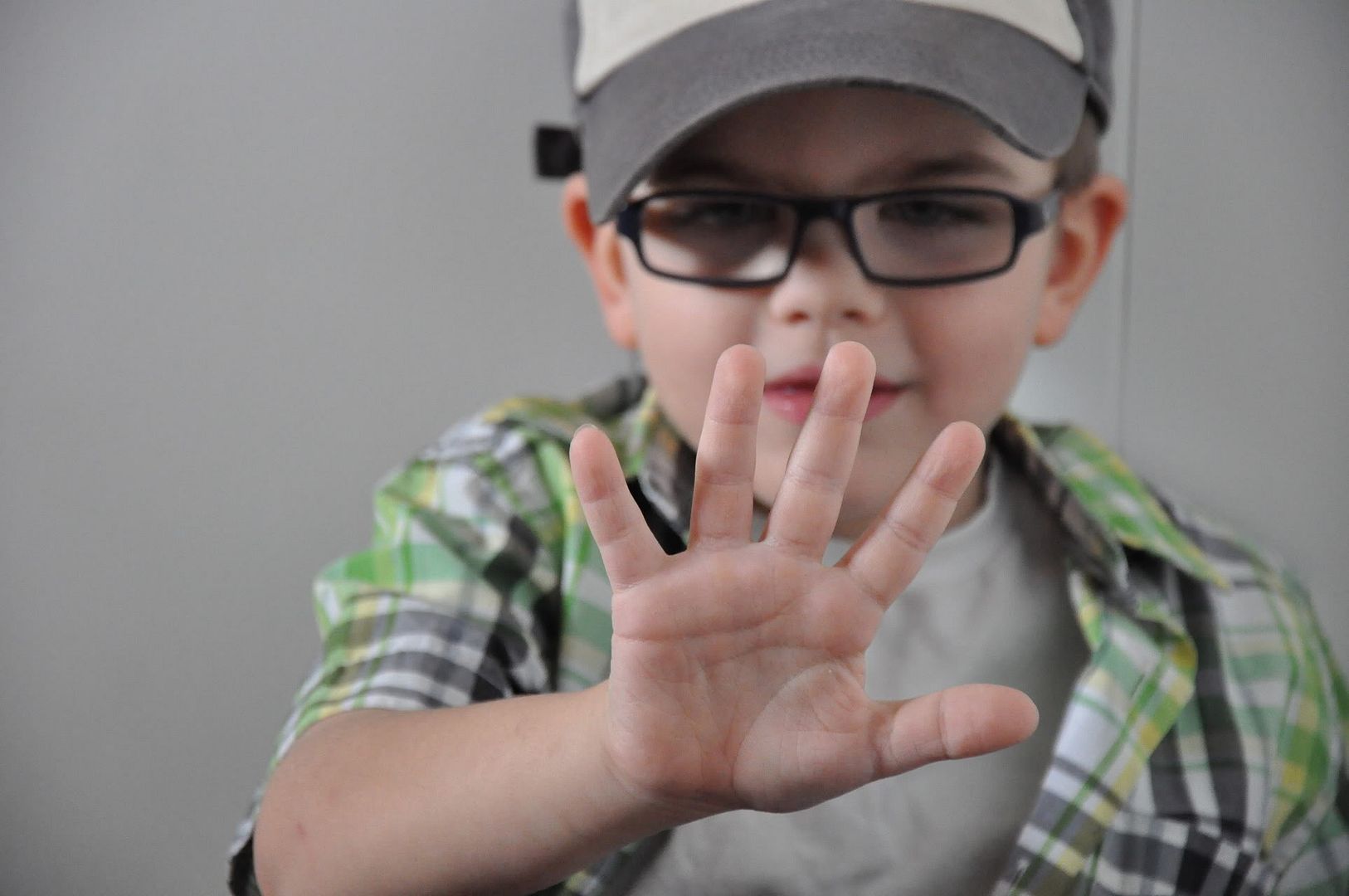 Tonight we actually got around to celebrating his special day. A birthday is never complete without
the
birthday hat. It's tradition. I let him pick out the chocolate cake mix & help decorate it, complete with aqua colored frosting & star sprinkles. When it was time for the singing of the birthday song, he giggled and plugged his ears because we sing it bad at our house. The worse, the better. Another tradition.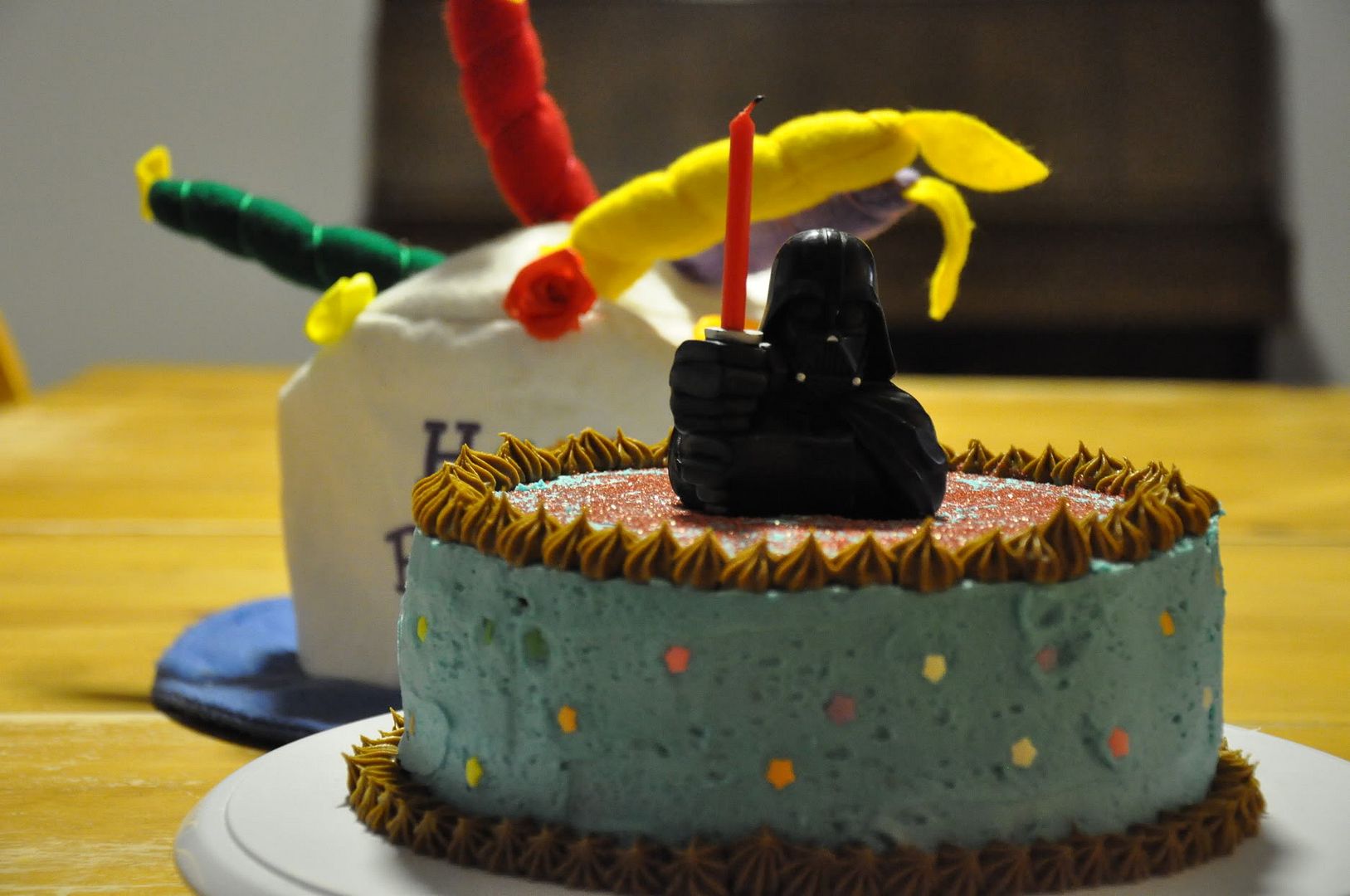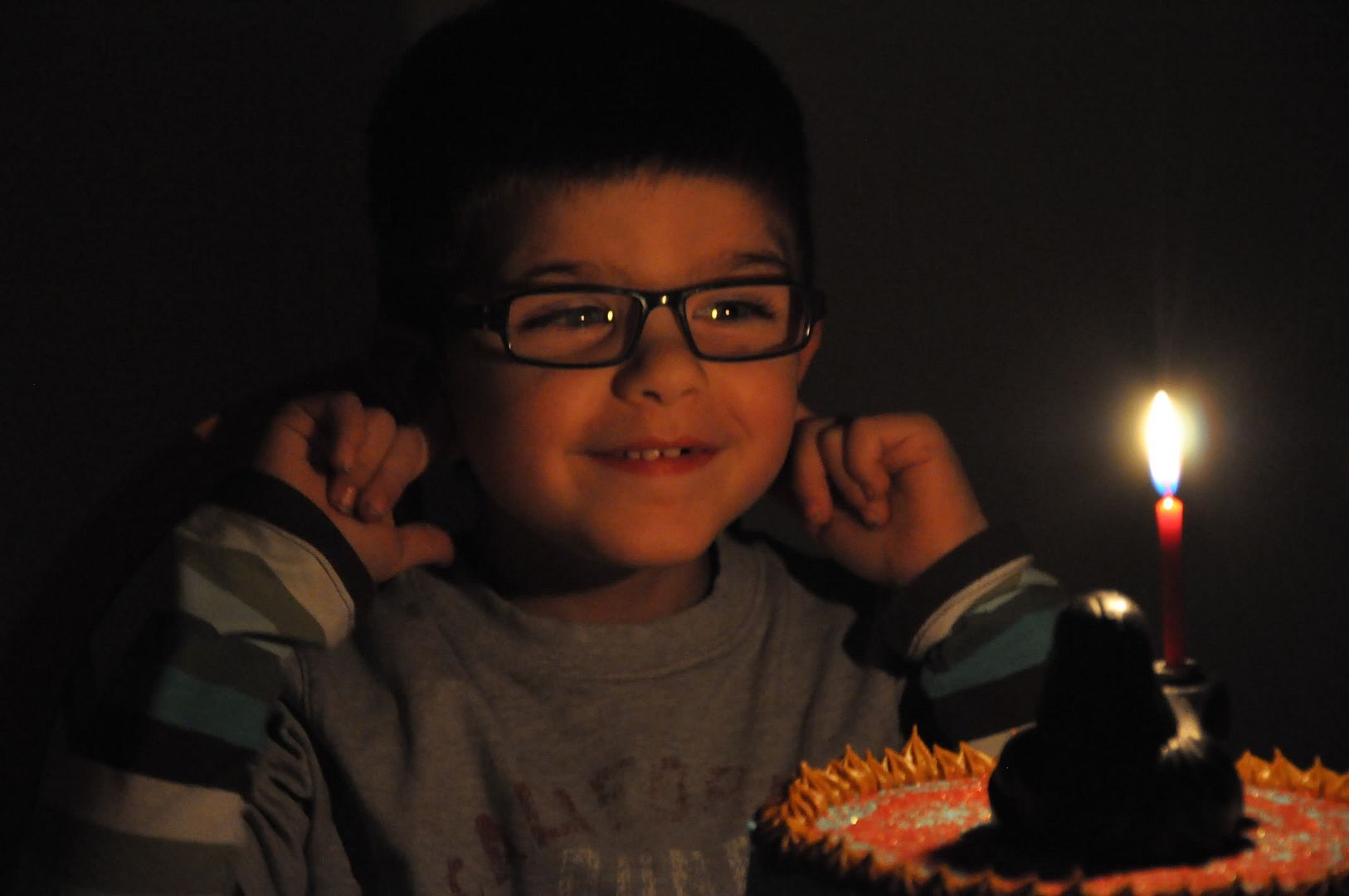 happy day to you :)
--anna