A few weeks before Christmas, my mom called me to say she ordered scooters for the kids. Excitedly, she asked if she could get Carter a skateboard. I hesitated, as broken bones and big wipeouts flashed before my eyes.
Do I say no and deny him the chance of ever trying something new? Something, with a little practice, he might actually be good at and love? I could only think of one skater - Tony Hawk. He wears a helmet, right?? And elbow & knee pads too. Surely his mother made him wear those too.
On Christmas morning, a new skateboard was waiting for Carter. And I went to Target to pick up a new helmet and pads. No way is he ever riding without them. Ever.
Watching him learn to do something new was a learning experience for me too. Once upon a time, I had a step-brother who skateboarded and taught me a little. But that was years ago. I couldn't even remember where to place one's feet while rolling down the pavement. It turns Carter was better at experimenting than I was at giving him directions. So I just quietly hid behind my camera with my mouth shut and soaked in the experience. He was perfectly happy and it made me smile a little that I had agreed to let him begin this new sporting adventure.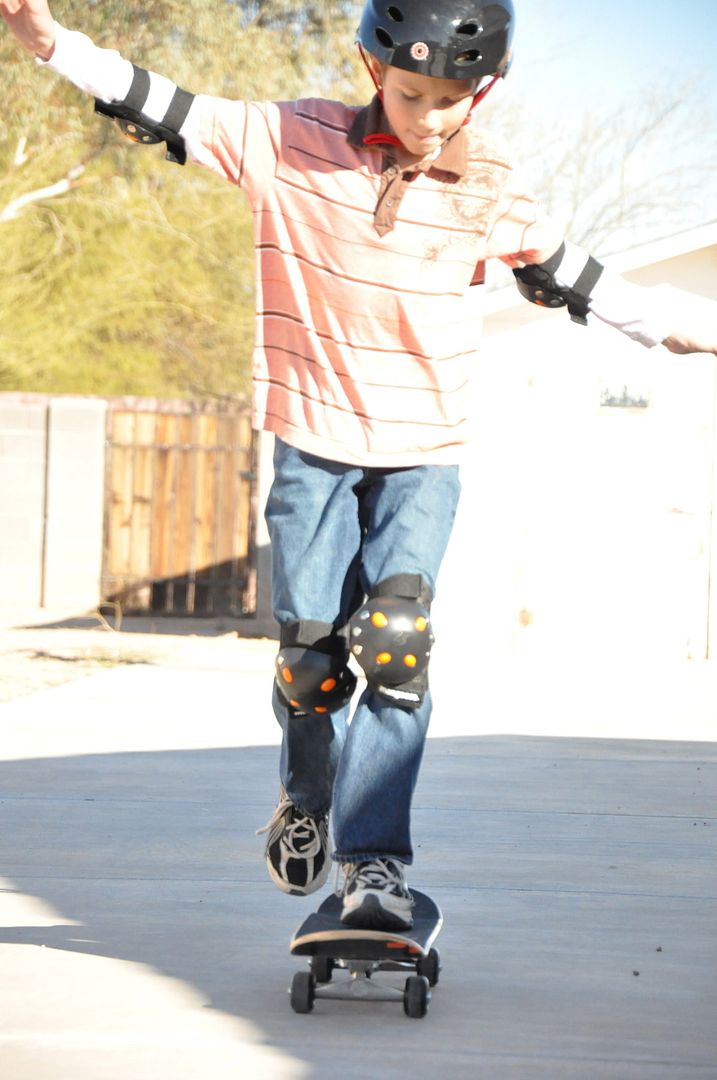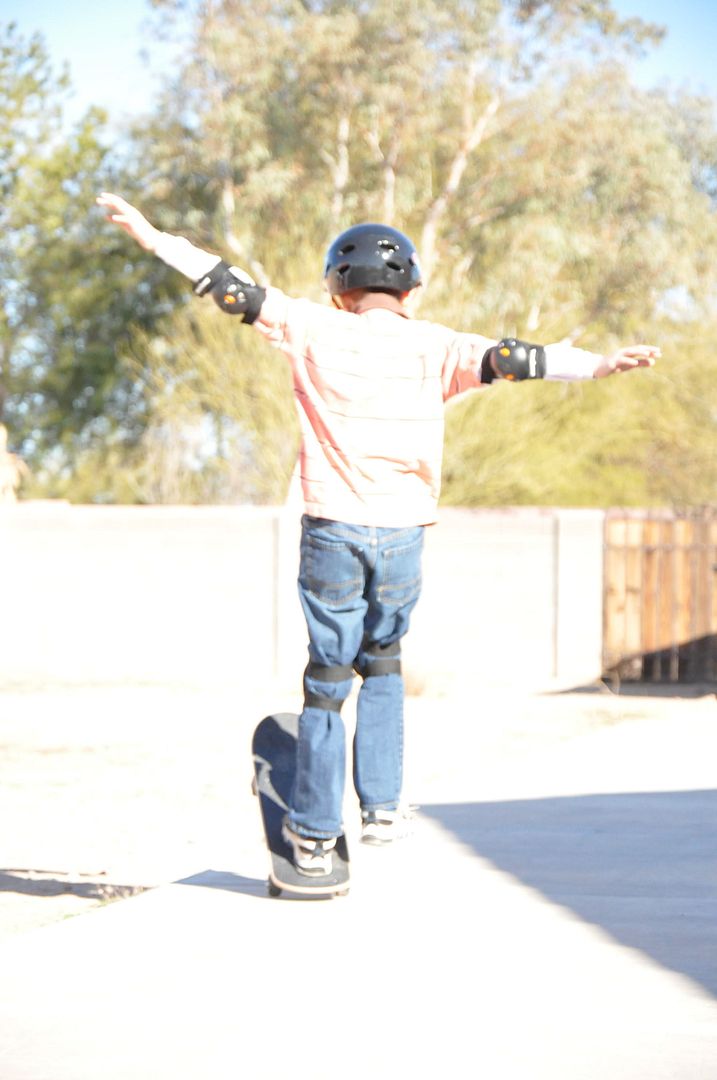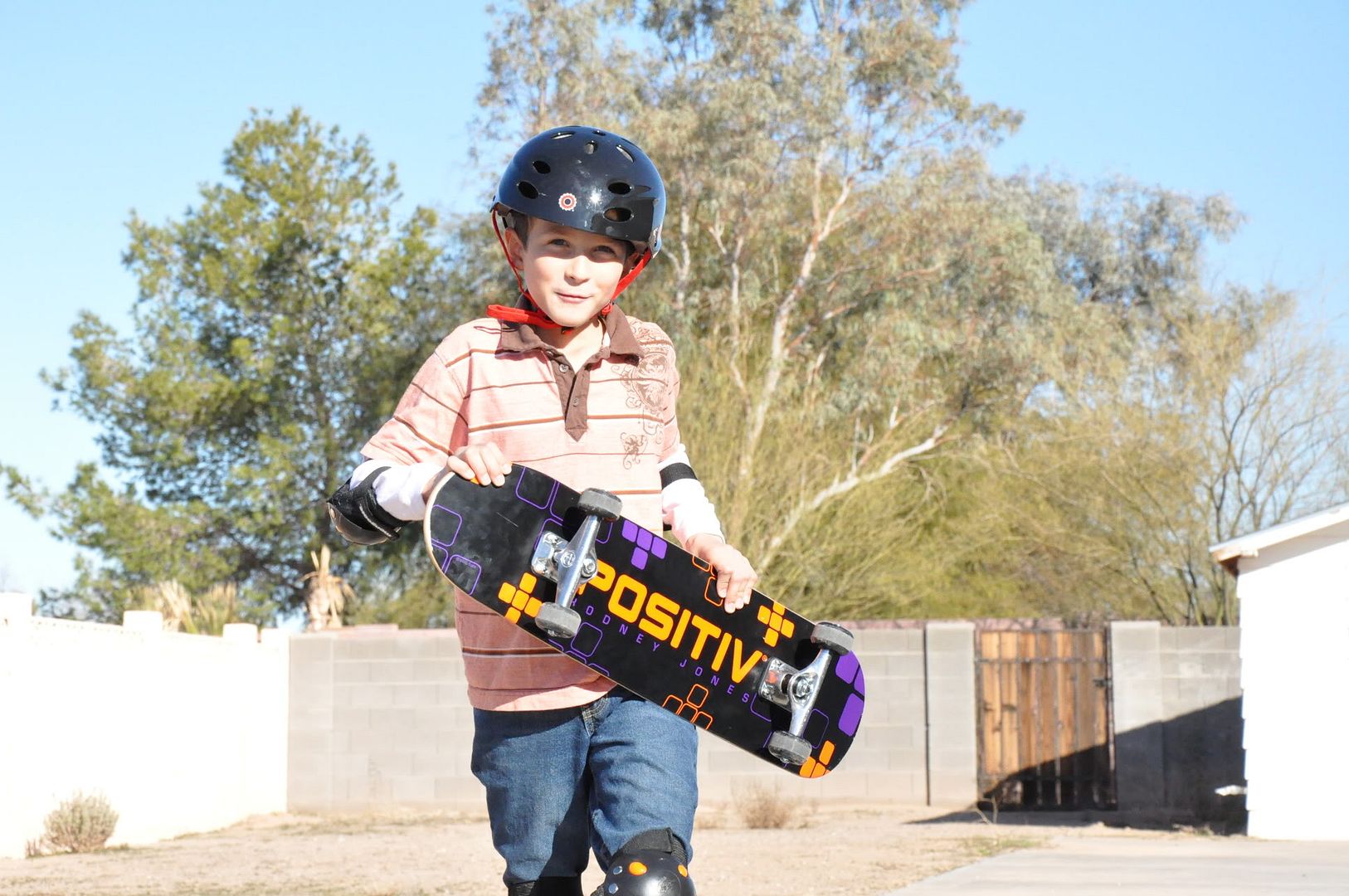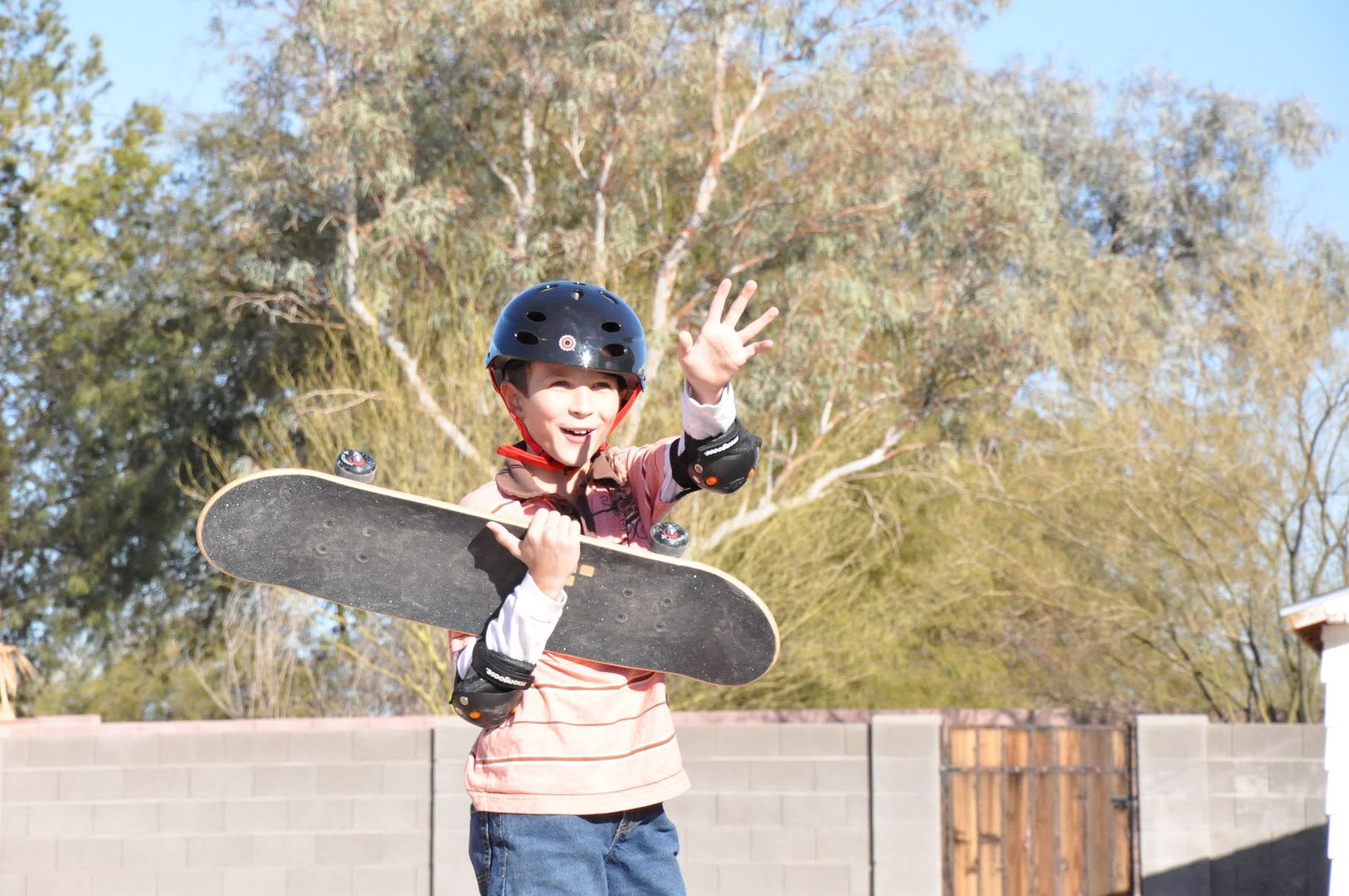 The last photo makes me laugh out loud. The Mr. was asking Carter what he thought was helping him move the skateboard on the pavement. Carter reached out his hand like Luke Skywalker and said "the force". He immediately realized what he had said and changed his answer to "force". I was lucky enough to snap the photo of his answer, just before we all started belly laughing.
I wanna know if you, as a parent, have a hard time letting your kids grow up & try new things, knowing danger is just part of the experience?
xo,
--anna