Hello friends. Summer has been more than lovely here (minus the plethora of mosquitos that like to devour our legs). The heat, nor the humidity, bother me in the least. Probably because Arizona is so much hotter in the summer than Virginia and I am grateful to be in a cooler state for the first time in fifteen years. Daytime temps are nice enough to beckon us outside for some water fun. Nana bought the kids a slip-n-slide during her recent visit and it has been used many times since then. Oh how we long to have a pool, but because of the upkeep and cost to put one in, and the fact that no one in our family swims terribly well (except moi), that will have to remain on our wish list permanently. Unless we win the lottery. But we don't play.
Our oldest turned 14 last week and to celebrate, we pulled out the slip-n-slide for some backyard fun. The kids eventually had enough of the whole slide thing, unhooked the hose and had fun spraying each other. This is why I love summer. My kids will remember stuff like this for the rest of their lives. They'll grow up and have those "Remember when we.......?" conversations with each other. It makes my heart melt.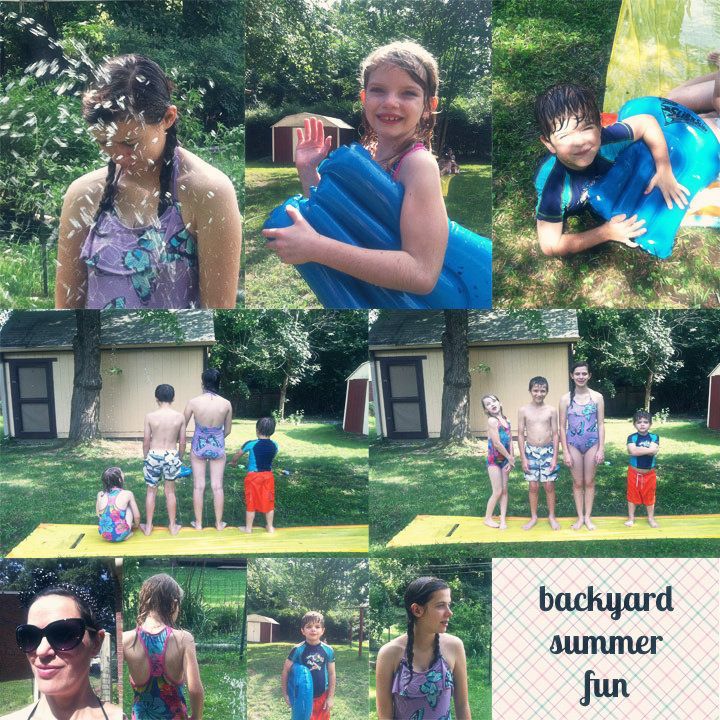 What summer memories are you making? Please share!
Happy Summer,
--Anna