**This post is longer than my usual posts. You've been warned.**
What mama doesn't want to be in a warehouse-sized room with hundreds of kids and their parents, digging through Legos like nobody's business on a Friday night? Lego Fest was 100% fun with a handful of craziness added in for good measure. Here's my version of our story.....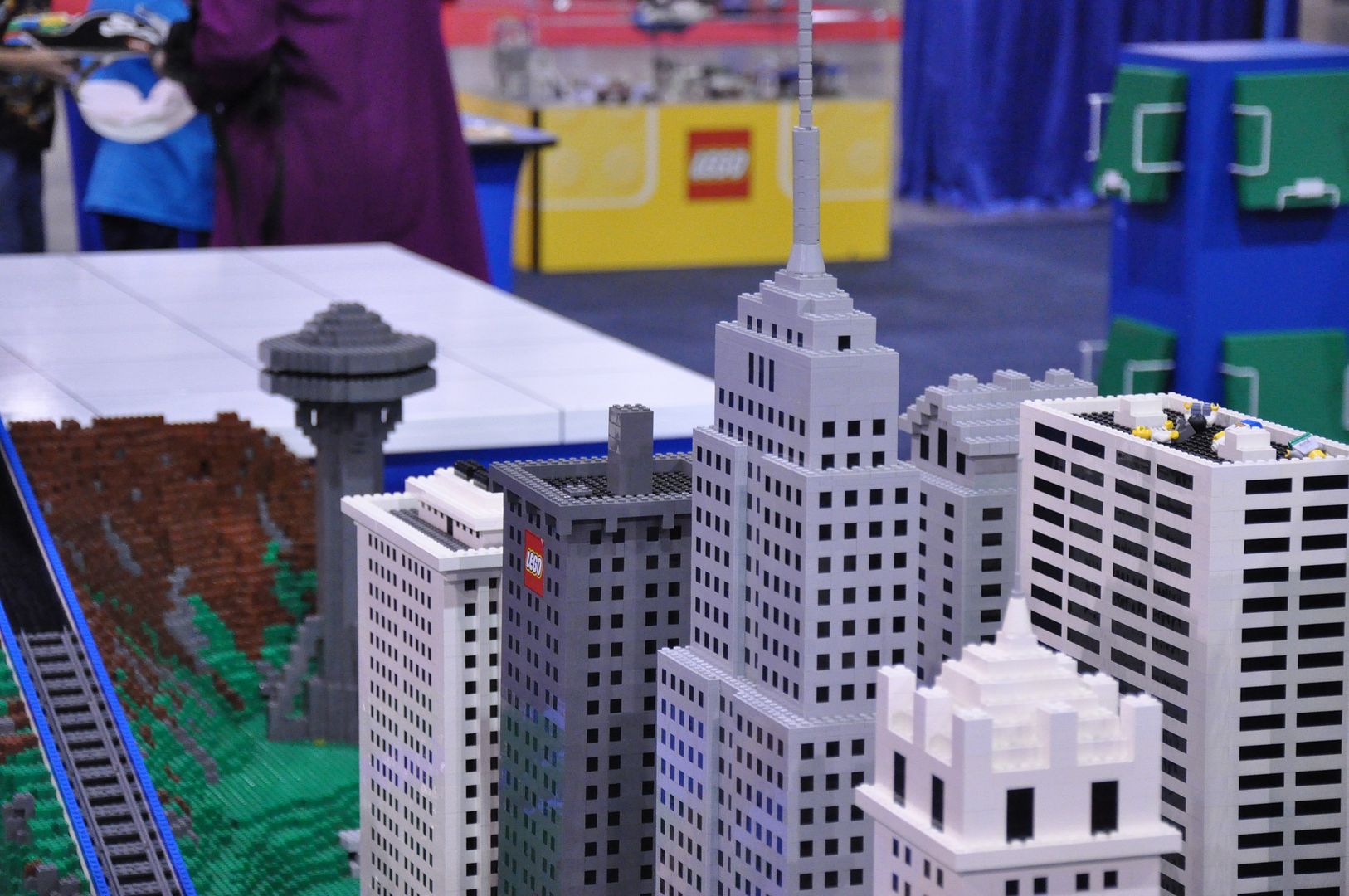 Lego Fest just happened to be the weekend before Carter's 11th birthday. Holy crap, my boy is 11. And next year he'll be 12. And now I think I'm going to cry so I'll stop talking about that. I had no idea what to get him. I knew legos would be at the top of his wish list but I didn't want to buy him any since he already owns a bajillion and they are always scattered all over his bedroom floor. In comes Lego Fest to save the day! I found an ad for it in a local newspaper and looked up the deets online. It sounded perfect - interactive exhibits and no pressure to purchase anything. Perfect! Something like this cannot stay hush hush for long, so I bought tickets for our whole family (minus Hailey, who is 14 and so over the Lego thing) and I am glad I did because the whole event was sold out just a few days later.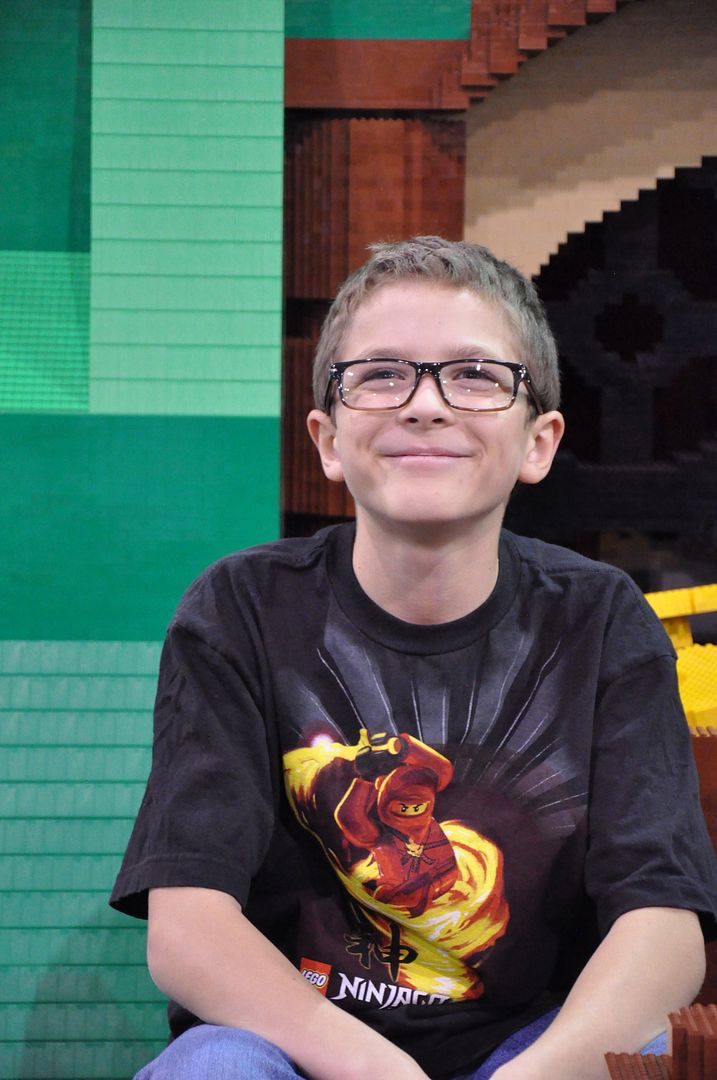 The day of the event, (we went on Friday evening) we packed a bag with water and my camera. We rushed out the door right after the kids got home from school. The traffic in downtown Richmond was terrible and the parking garage per the Lego Fest website was full. So we had to find another parking garage. Luckily, the Mr. works downtown and knew where another one was. We drove up the ramp only to discover that lot was also full and the bar thingy wouldn't lift so we could pull through and turn around. So I had to back up. In my minivan. With 2 inches of space on either side of me. And the Mr. has to jump out and guide me back onto the street because I can't see a darn thing. By now I am somewhat stressed. So we have no choice but to go back in the same direction to park in another garage. On the way, Tatum declares she has to pee. So I stop in the middle of traffic and tell the Mr. to take her to the bathroom in the Lego Fest building. I go on the with the boys to the parking garage. We find a spot on the top level when I get a call from the Mr. that no water bottles are allowed. Good to know! So I emptied ours from the bag and we headed over the building to meet up with the Mr. and Tatum. But before we get to the ticket area, I stop to look for my phone so I can call the Mr. to find out his location in the Fest so we can meet up. But I can't find my phone. So the boys and I hustle it back over to the parking garage, run up 4 flights of stairs and when we get to the van, I frantically search for my phone only to discover it was in my bag all along. Grrrr. So we run back to the Fest and meet up with the Mr. & Tatum.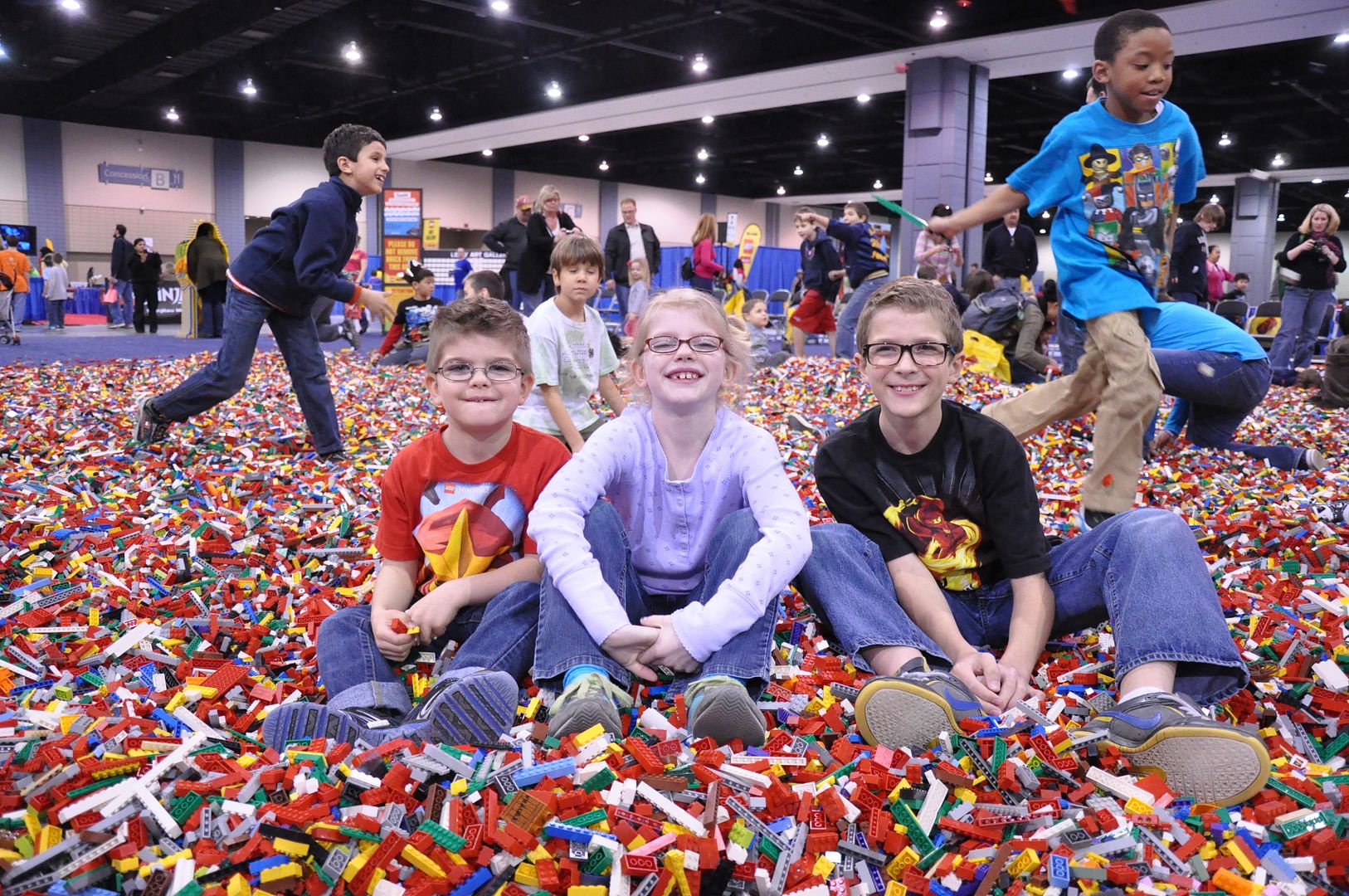 Once inside, there was so much to do. It was one huge room with several hands on exhibits. Tatum and I headed to the Friends section, where girls and their moms were putting together rooms and girl figures. Tatum and I built an outdoor garden/patio area. It was fun to build with her. That's something the Mr. always does with her. It was fun to have some girl bonding time in the sea of boys and dads that were there. After a little building, we headed to the pile of bricks - a huge area of the floor covered in bricks. Bricks is another term for lego pieces, just in case you didn't know ;) So the kids had fun running around, sitting on and pretending to swim in the pile of bricks. Then we were off to a family building exhibit, where you stand at a station with a bucket of bricks and the cute girl tells you to build something in 2 minutes. We had to build a mythical creature so I made the best darn dragon you've ever seen someone make in 2 minutes ;) Hmmm. Probably not. But we were all given a mini package of legos at the end that makes a taxi. So now we have 5 mini taxies in the house. Tatum is hoarding them in her room. After that, we checked out an area where you can build your own car and then race it on a ramp. It was a challenge to find wheels and hubcaps that fit them, but we finally found enough pieces after moving from one table to another and then we raced our little roadsters. When our cars hit the bottom of the track, they'd split into pieces and the kids would rebuild them while walking back to the top of the track and race them all over again. The boys wanted to do more, so they drove some remote control cars (built of legos, of course) through an obstacle course. Tatum was kinda done with everything and getting cranky so I took her over to the movie area to watch lego music videos while the boys waited in line. We sat on the floor to take some pictures when it was their turn. Carter was pretty excited about these cars because he took a lego class through the
MathScience Innovation Center
last summer that involved robotics. At this point, we were starving so we hit up the concession stand for dinner. The kids shared two kid's meals and the Mr. & I shared a turkey wrap. We're all about the sharing because we're cheap. It's true. I said so in my
last post
. After our bellies were full, we headed back to the lego pile for one last hurrah. Each of the kids wanted to be buried in legos so we obliged, shoving legos over their legs and chest with me cringing each time a child ran by too close to their heads. I snapped a few pictures and then it was time to go home.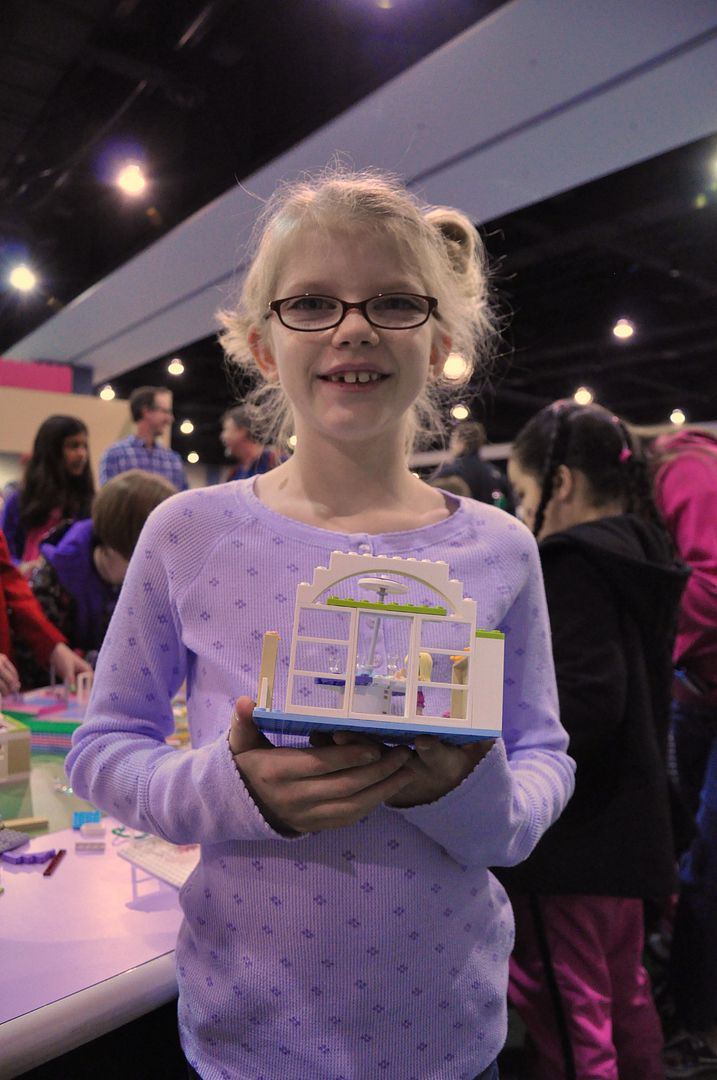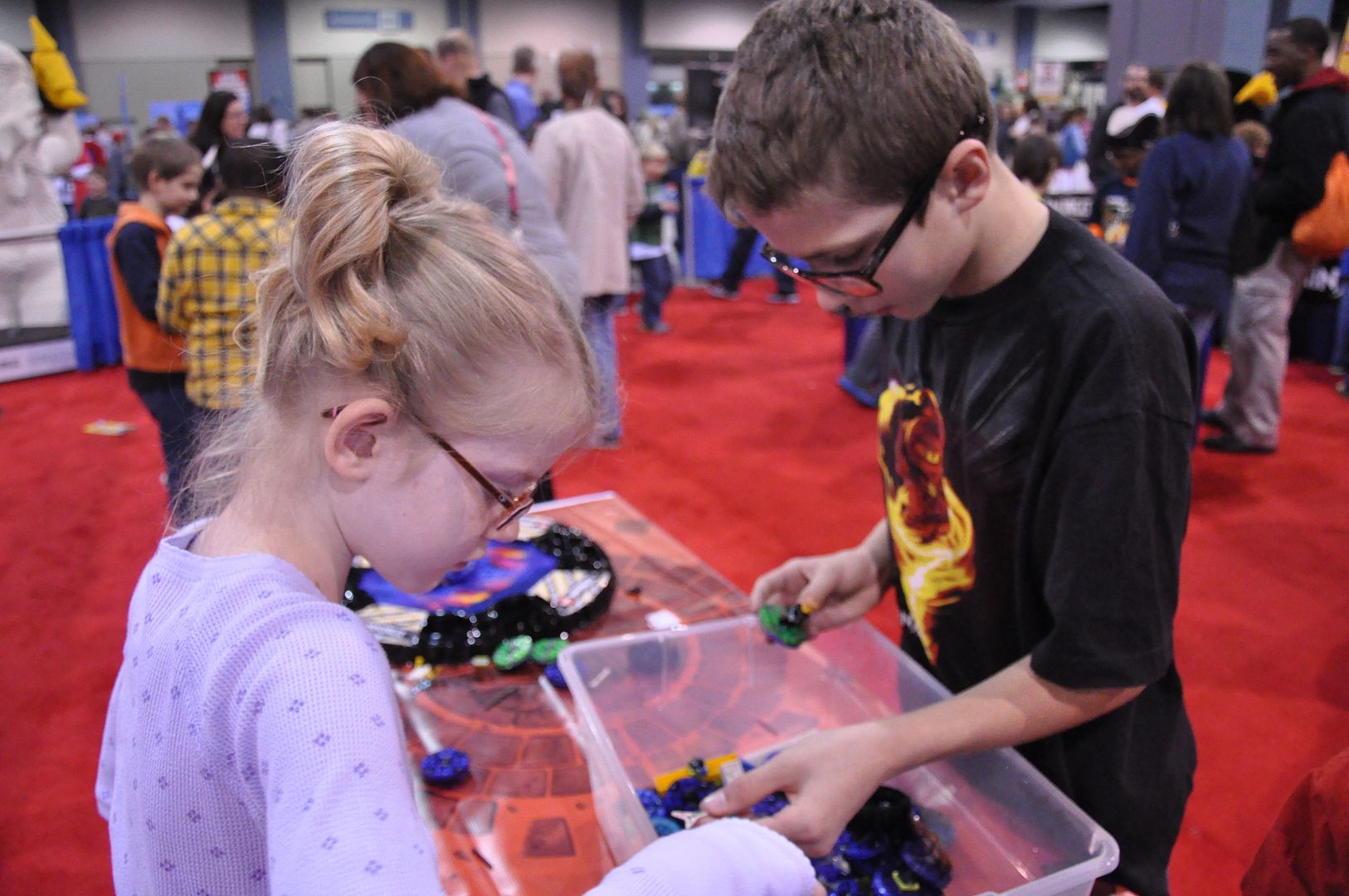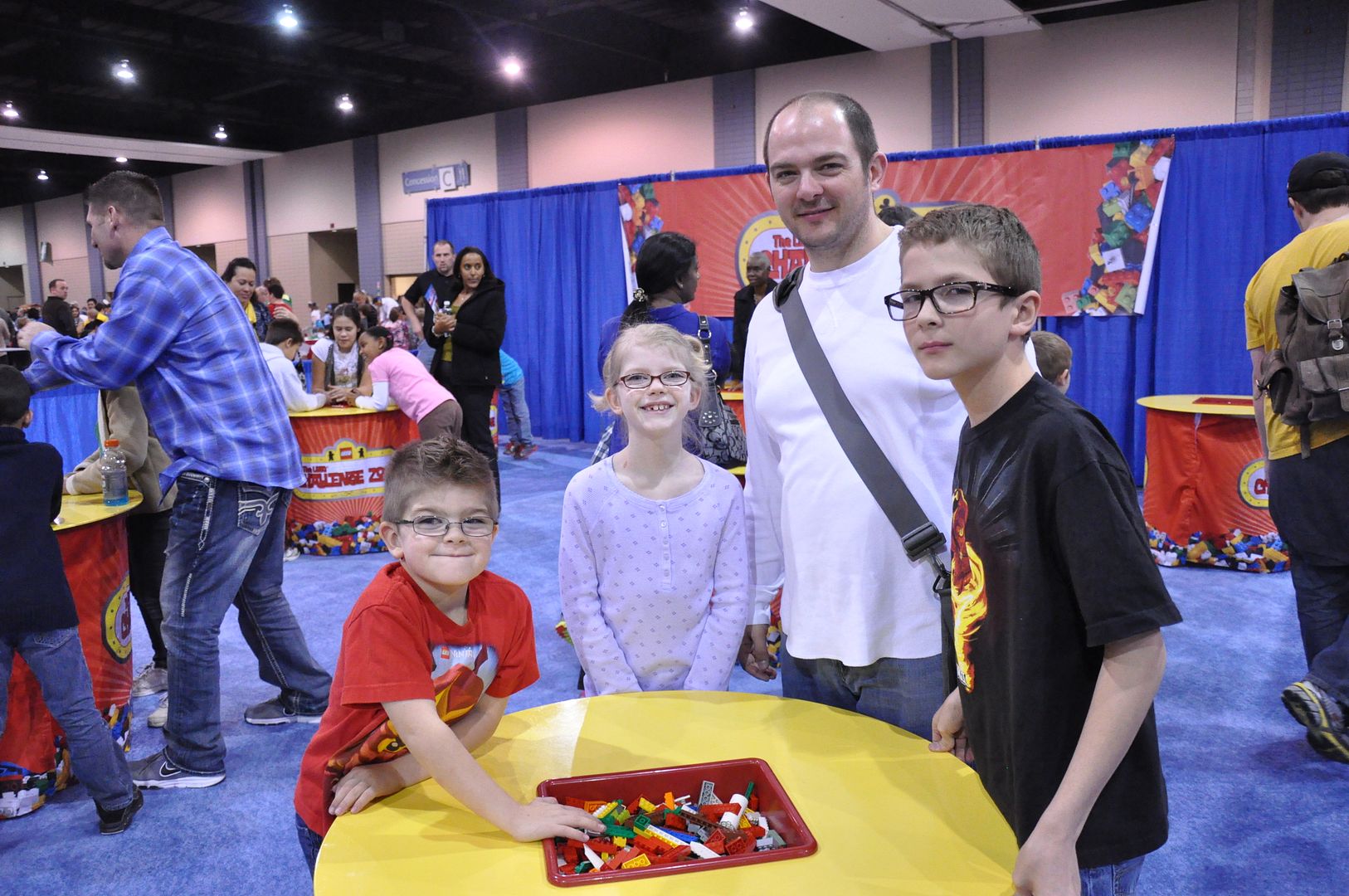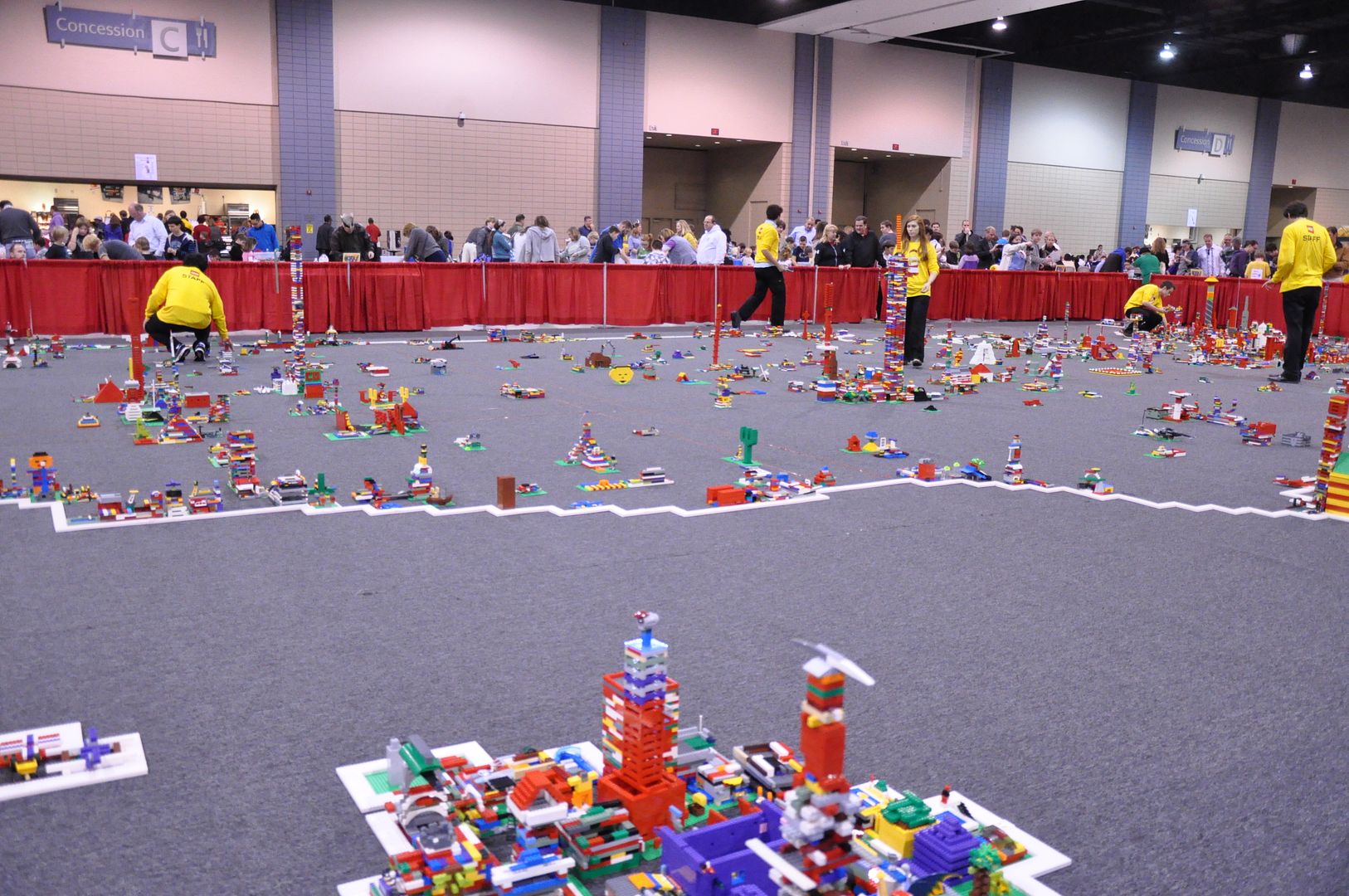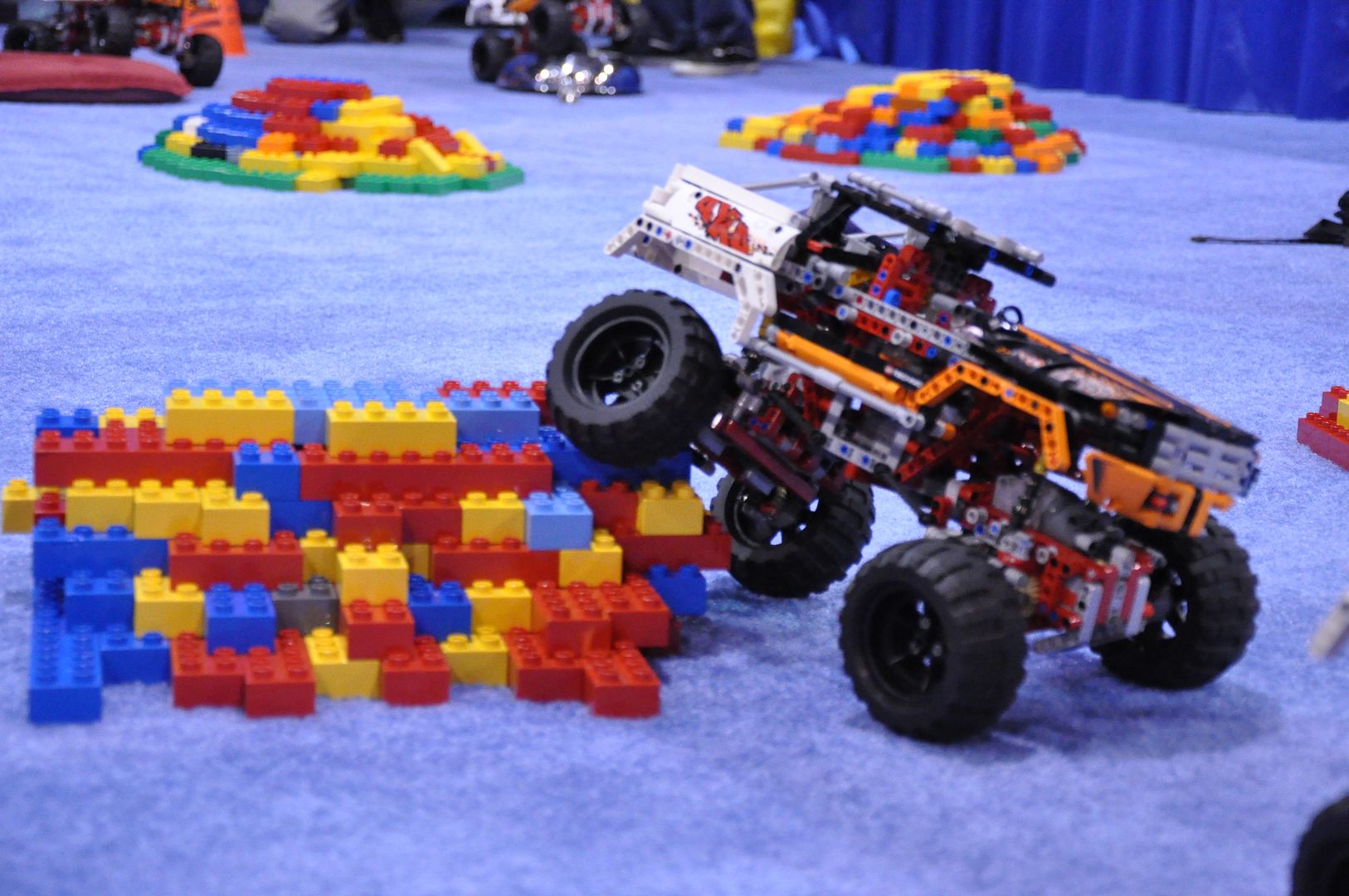 We got back to the van and almost to the exit when I realized I had no idea where our ticket for parking was. We pulled into a spot and tore the van apart. It was gone. In a hurry, I must have shoved it in my pocket and it fell out when I pulled out my phone from the same pocket to call the Mr. So we chanced it and told the attendant that we lost the ticket. Thank goodness he believed the sincerity in the Mr.'s eyes and kindly let us out of the lot without having to pay again. We had so much fun and I am glad we went. So who wants to be stuck in a room full of lego hungry kids and their parents? I do.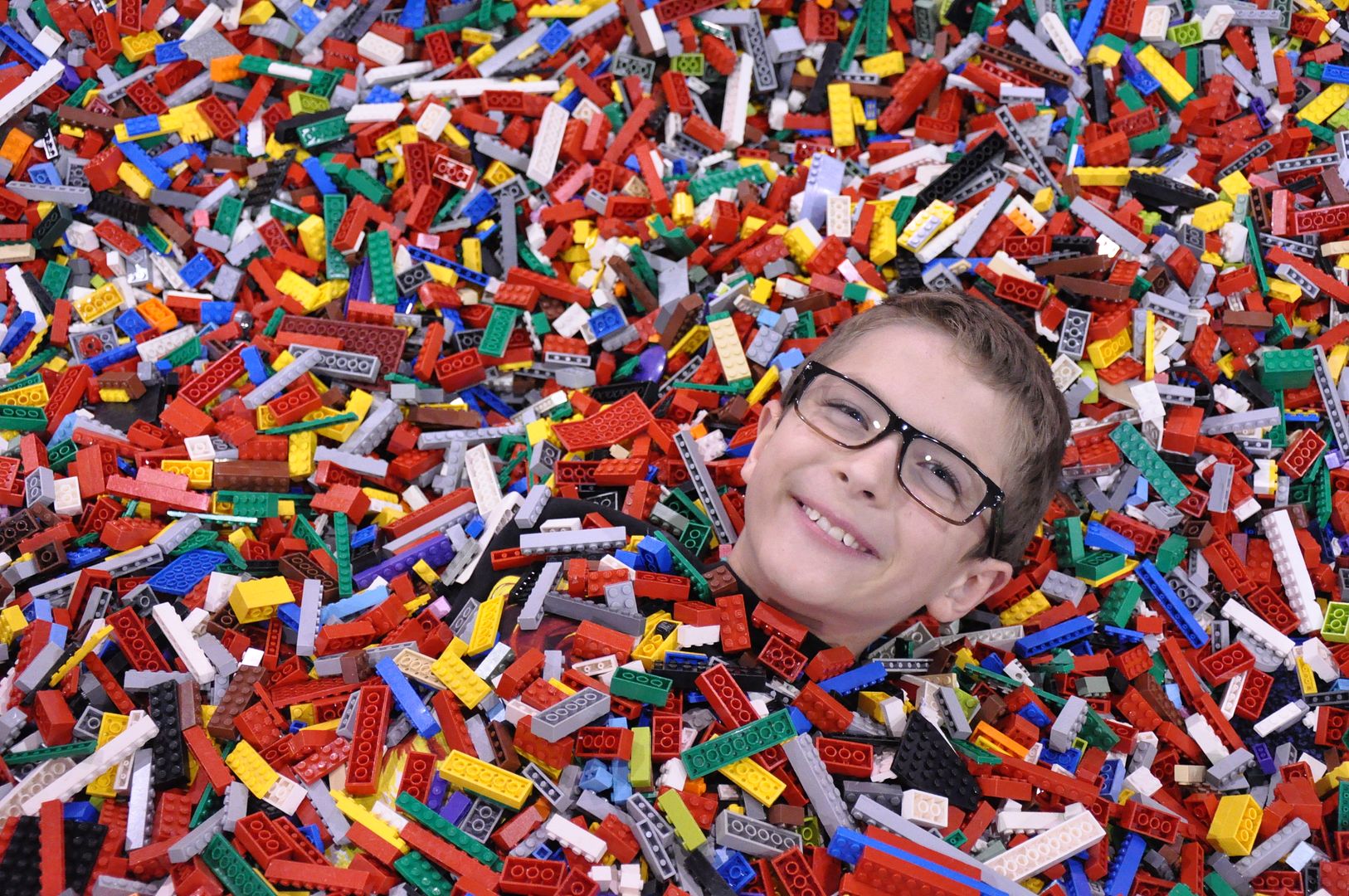 Is Lego Fest something your kiddos might be interested in? It is traveling the country. See if they are coming to a town near you
HERE
.