I'm sneaking in a little bit of blogging today (my weekend schedule is CRAZY). Sigh. All I want to do is plop down on the couch and watch a long movie like Steel Magnolias and eat chocolate chip cookies. Instead I am running the kiddos all over and I have yet to see my hubby today. A bright spot?? Carter won his basketball game today. Boo that I missed it to get Tatum to a birthday party across town but I am so proud of him and the Mr. who is coaching this year.
On to today's post......I wanted to share another simple way to add some pictures to your walls. Every time I go to thrift stores, I head right for the frames section. In a handful of trips, I found four frames that had enough decoration to make them visually interesting. They are each a different size so in order to make them look cohesive, I spray painted them a glossy white. To break up all the white, I added a black letter B and a black plaque to the mix. Before hanging them, I laid the frames out on the floor and moved them around until I came up with an arrangement I liked. Then I adhered 3M strips to the backs of them and hung the center frames first, working my way out from there.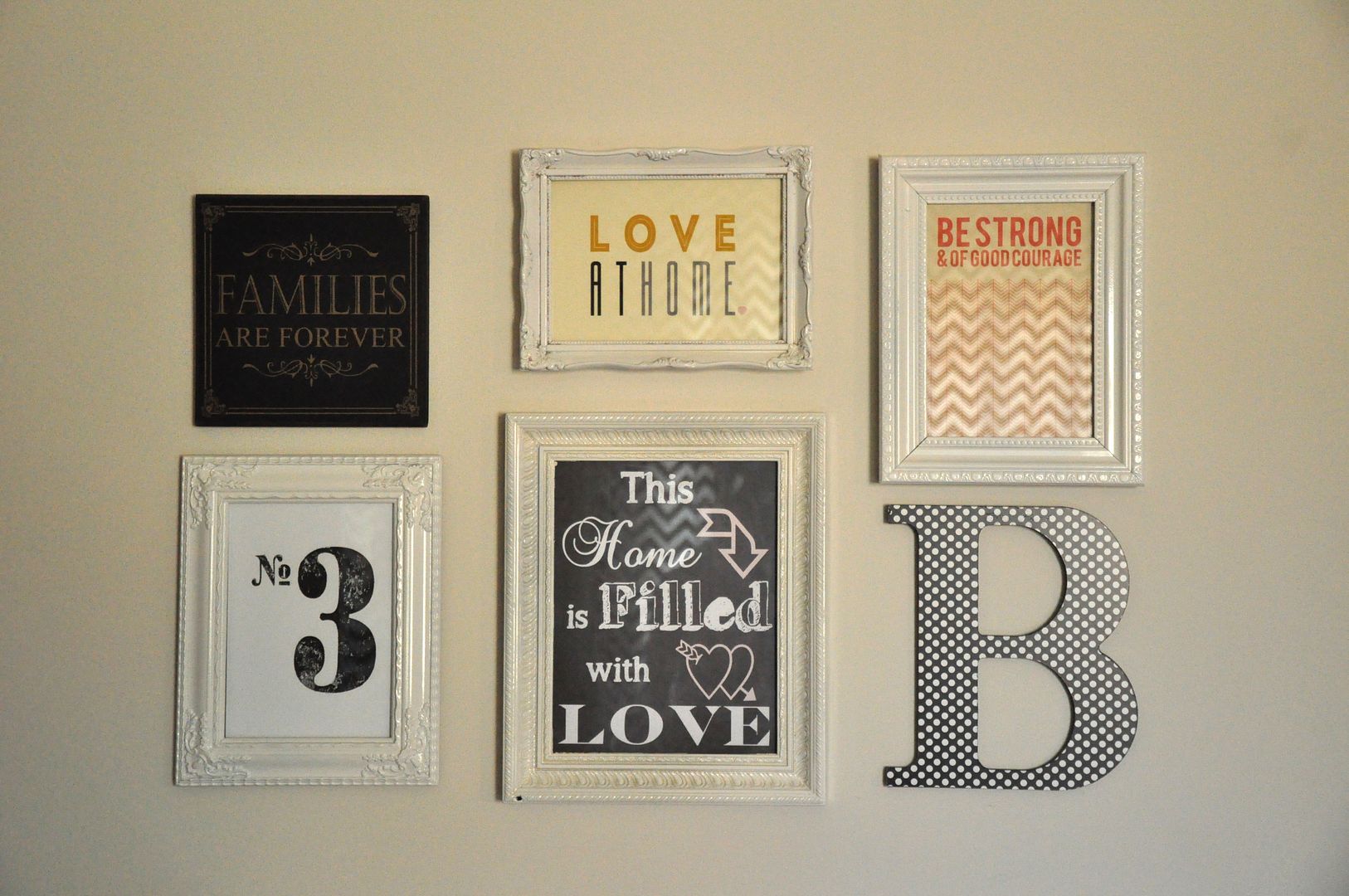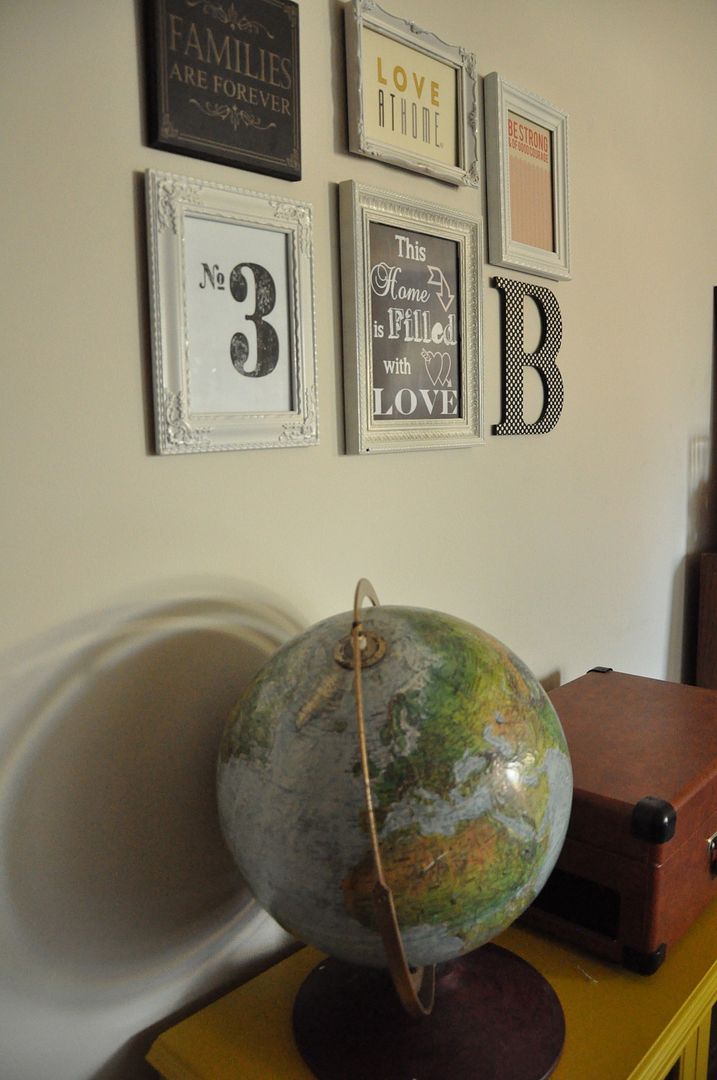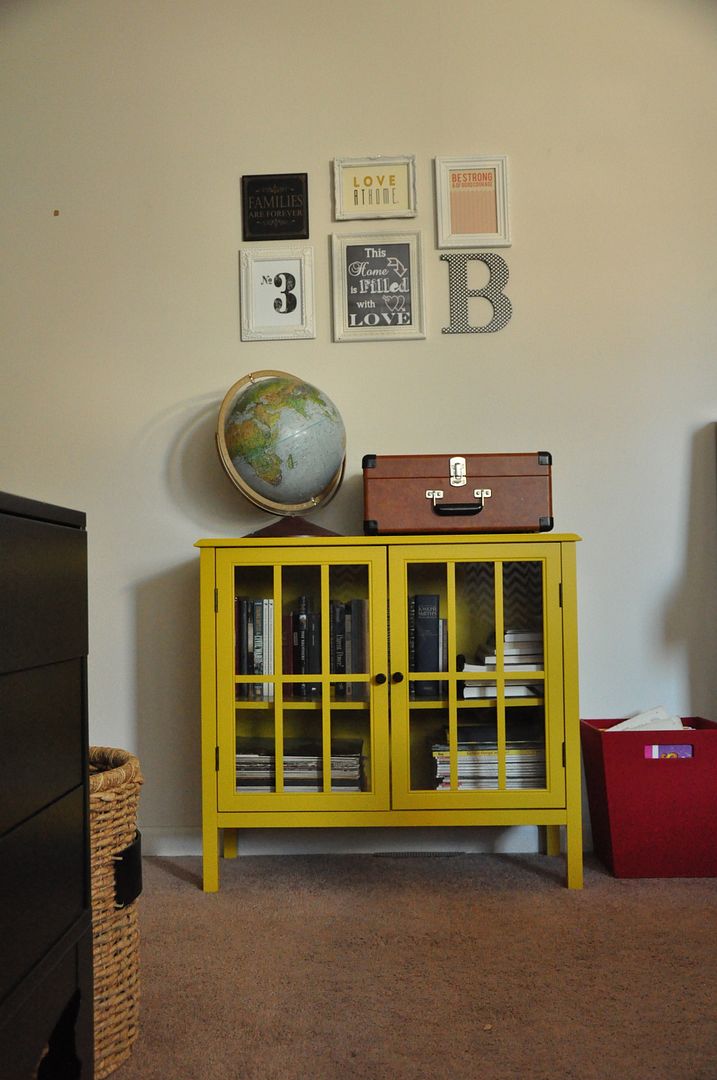 I filled the frames with simple prints. Here are my sources:
Center Frame: Chalkboard printable
Letter B
No 3 print
Families Are Forever Plaque
Love At Home print
Be Strong & Of Good Courage
Do you have grouped frames on your wall? I'd love to see! Share a link in the comments below.