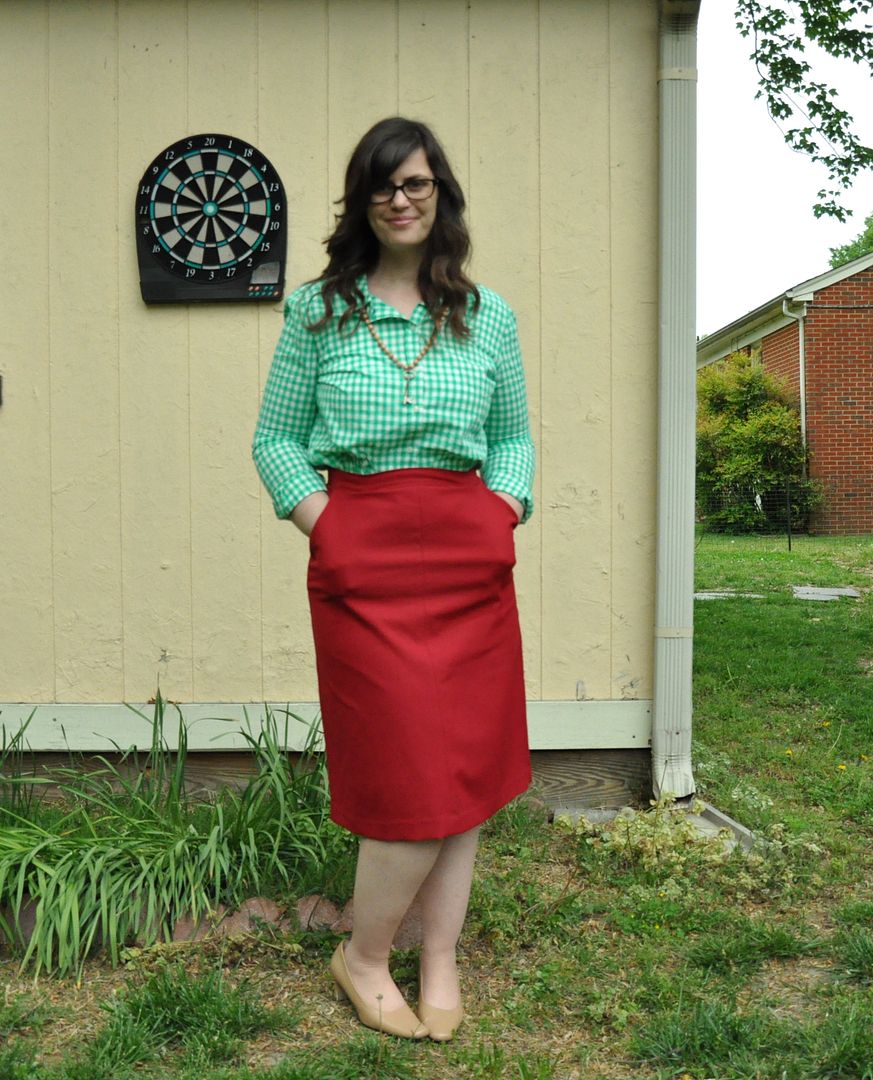 Last weekend, the Mr. & I squeezed a little shopping time into our busy schedule and I came home with a cute green plaid shirt from Old Navy's clearance section. I never buy anything in green - ever. But now I am officially in love with the color. I paired my new top with my favorite thrifted red pencil skirt and thrifted tan heels.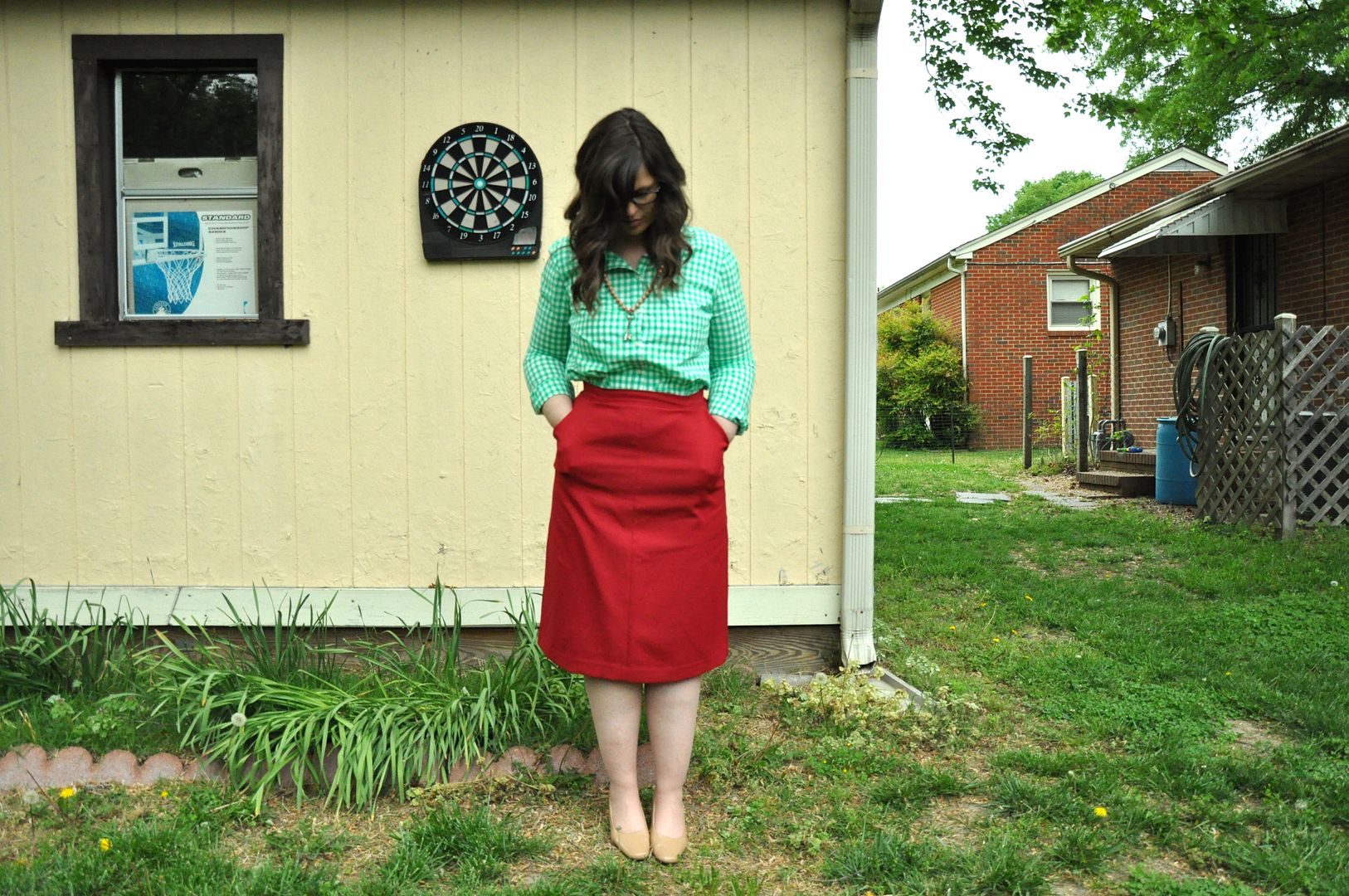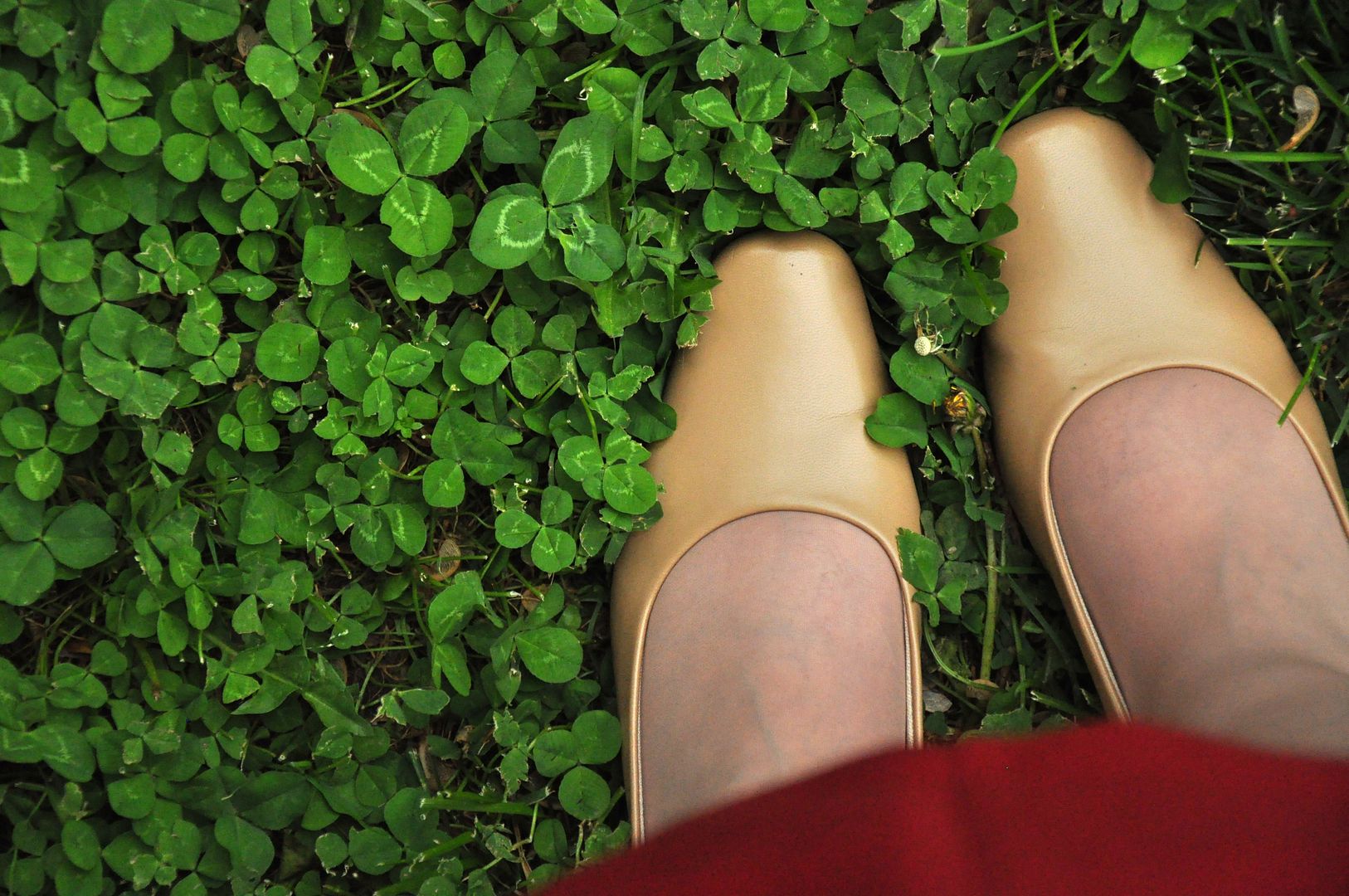 I also fancied up a thrifted necklace by adding extra links in the back to add some length and then attached a skeleton key I purchased while on a family trip to Tombstone, Arizona to the front. It's cute enough to wear to church and fun enough to wear during the week.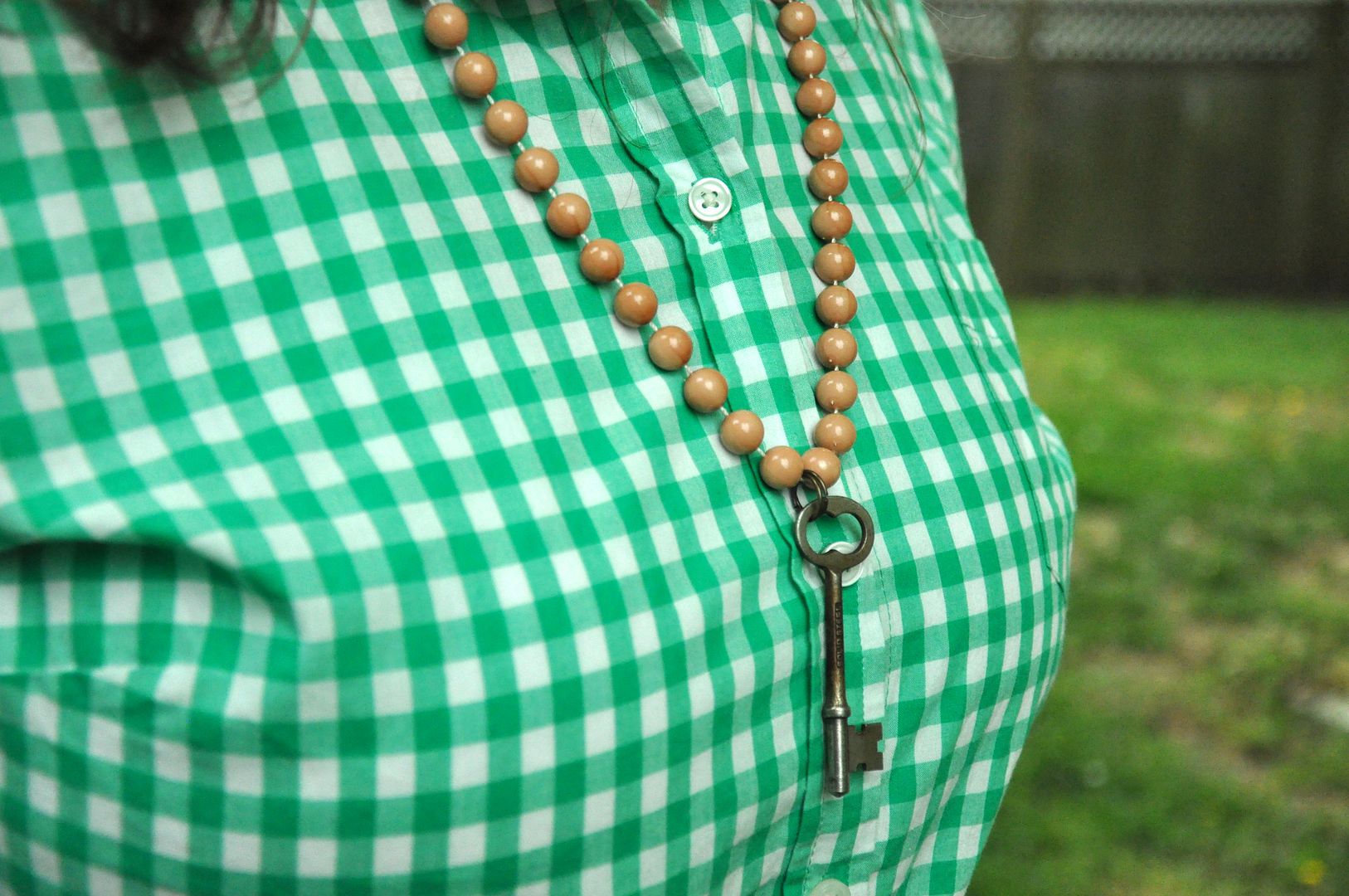 I like to get all gussied up for church each Sunday, it being the only day of the week I dress up and do my hair. I was lucky enough to win a
Jose Eber
clipless curling iron from Rachel over at
Smile And Wave
recently. It is amazing. Truly. I will never go back to using a regular curling iron again. It took some getting used to as my new iron has no clamp on the barrel to hold the hair down. Instead, a glove is included to wear on the hand you wrap your hair around the heated barrel with. No more frazzled hair ends. And I get beautiful waves of hair every time. If you are in the market for a new curling iron, I give this one my full recommendation. I know I didn't have to pay for mine, but it I think it's worth every penny.
**just pretend you don't see those ugly garbage cans in the back, okay??**