Carving out one-on-one time with your kids can be hard. We have four so I figure it takes four times the effort to make this special time happen. Sometimes I can convince one of my kids to go grocery shopping with me and I tend to count that as our one-on-one time together. I let them push the cart (most of the time) and cross items off our shopping list as they go into the cart. I realize that grocery shopping doesn't make the mark when it comes to having a good time though. Heck, I dread doing it. So I obviously need to kick it up a notch on the fun scale.
Deciding which child to take out first was a decision that was pretty much made for me. It just so happened that a few Fridays ago the boys were invited to play at a friend's house and Hailey was at Girl's Camp for church. Tatum was the only kiddo left. She was missing her sister and getting annoyed with the boys so I quickly planned some fun things for the two of us to do together. We started our day with painting our nails all matchy matchy. Tatum picked out Big Money for our toes and Minted for our fingers. Of course we needed to let our nails dry so I let her pick out a girly movie on netflix to watch and pass the time.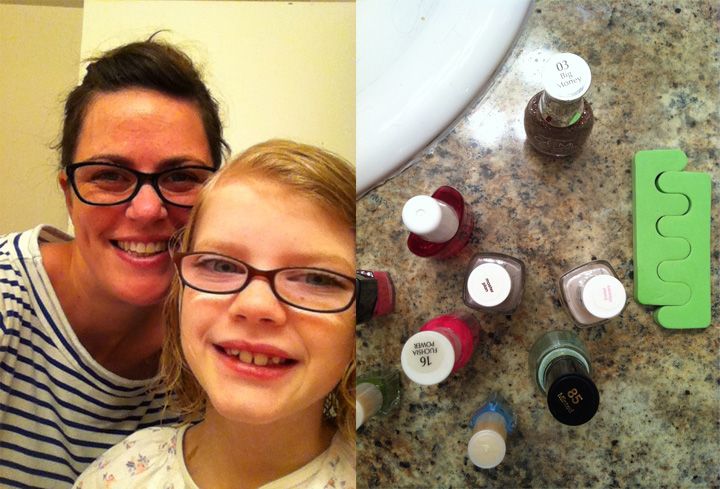 Once our nails were dry, we headed to JoAnn's and pick out fabric for curtains for her room. Tatum wasn't too thrilled about that but didn't seem to mind after I told her we were walking over to Sweet Frog next. It's frozen yogurt heaven. There are several frozen yogurt flavors to choose from and more toppings than you could ever fit into your cup. I like the no sugar added vanilla with fresh strawberries, brownie chunks, chocolate shavings & nutella topping. My mouth is watering just thinking about it.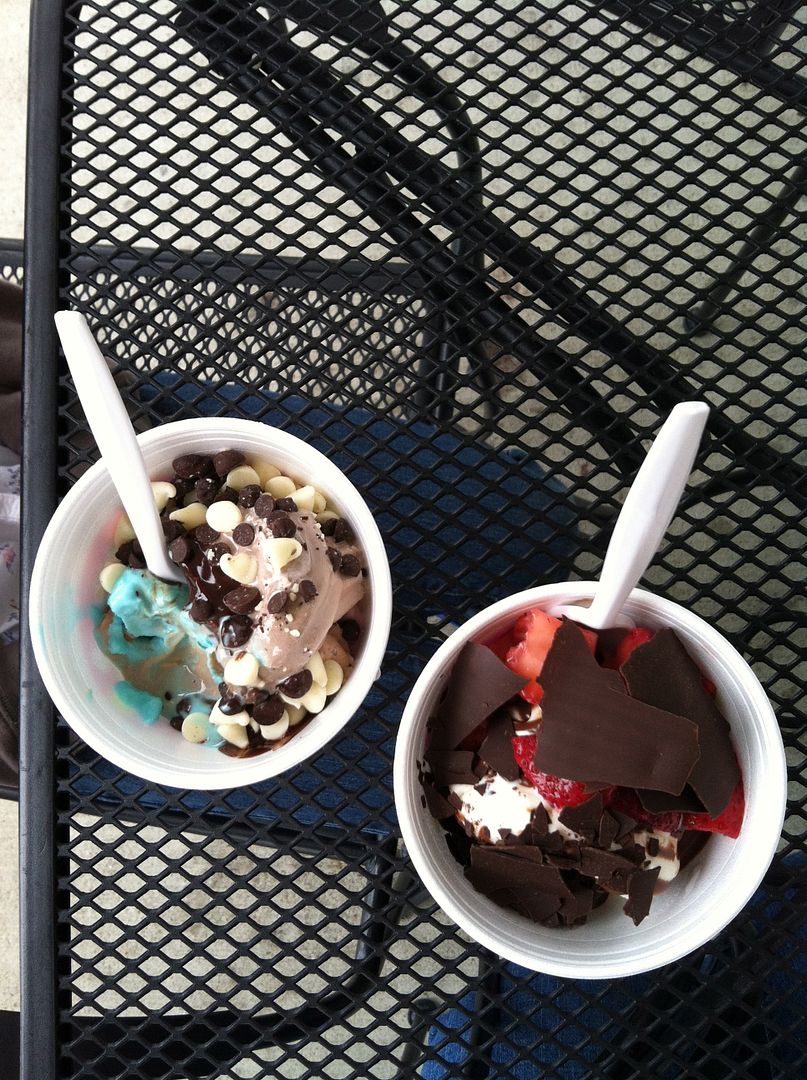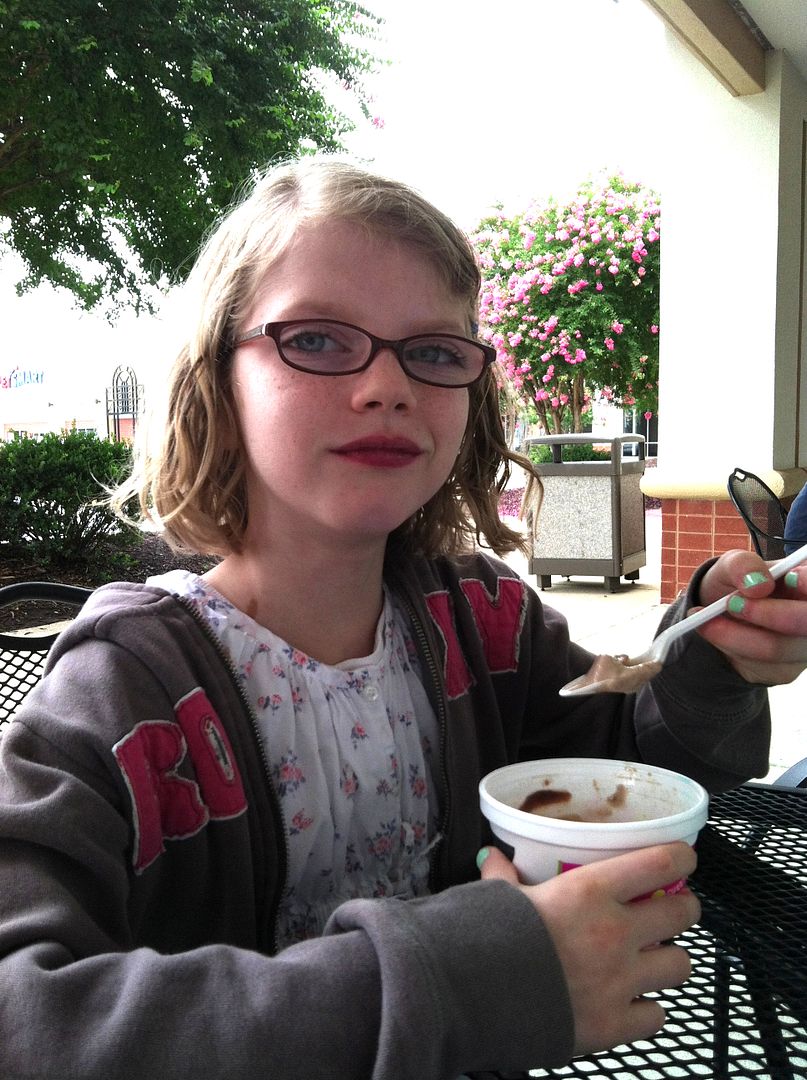 After stuffing ourselves, we walked to Michaels to pick up a few things. Then we went home, watched another movie and our day together was done. It was so much fun to have a little girl time. I am so blessed to be Tatum's mom. I will always cherish this time we had together and can't wait to make more memories with her again soon.

Do you take your kids on dates? What's your favorite thing to do together?