I haven't done a Sunday Style post in a while - probably because I have been wearing outfits to church that I had already shared with ya'll. I woke up this morning with a headache so the thought I put into today's outfit was slim to none. But it's a new outfit to share :) I grabbed my new-to-me thrifted skirt that is black with cream colored dots, a powder blue top from Urban Outfitters that I purchased last summer, my favorite black sweater & nude heels. I like to wear my skirts higher up on my waist for two reasons. The first being that it gives my outfits more of a vintage feel. It also works better for my body shape. A skirt does not look all that great on me if it falls to my mid-calf. I prefer that my skirts hit just below the knee instead for a more slimming look.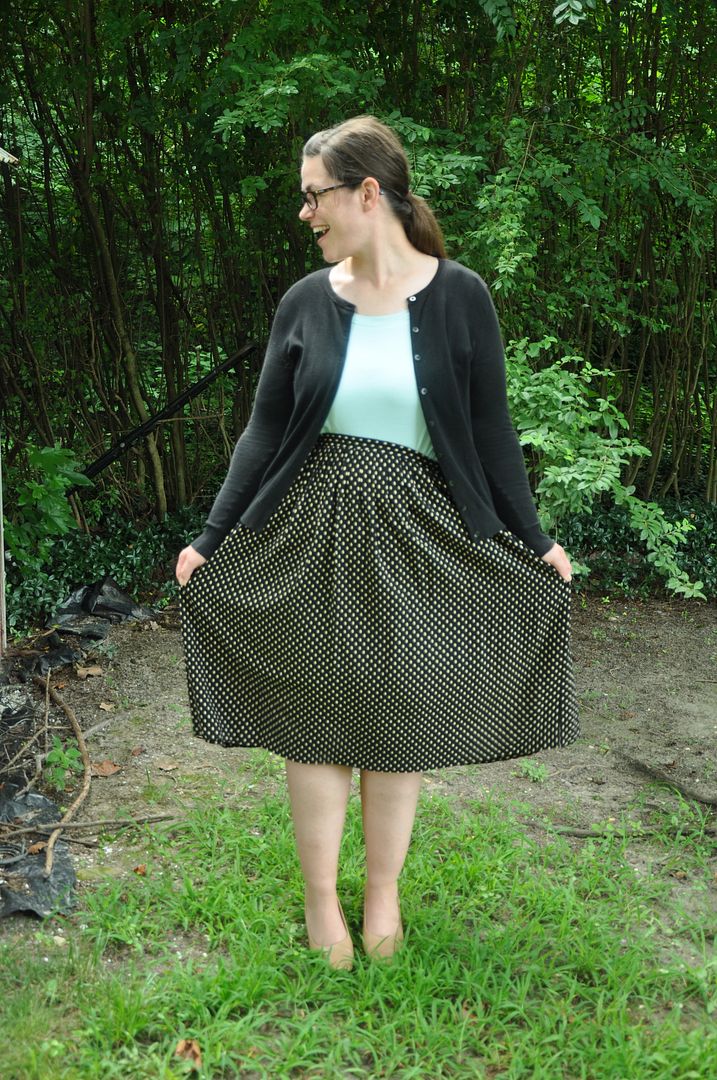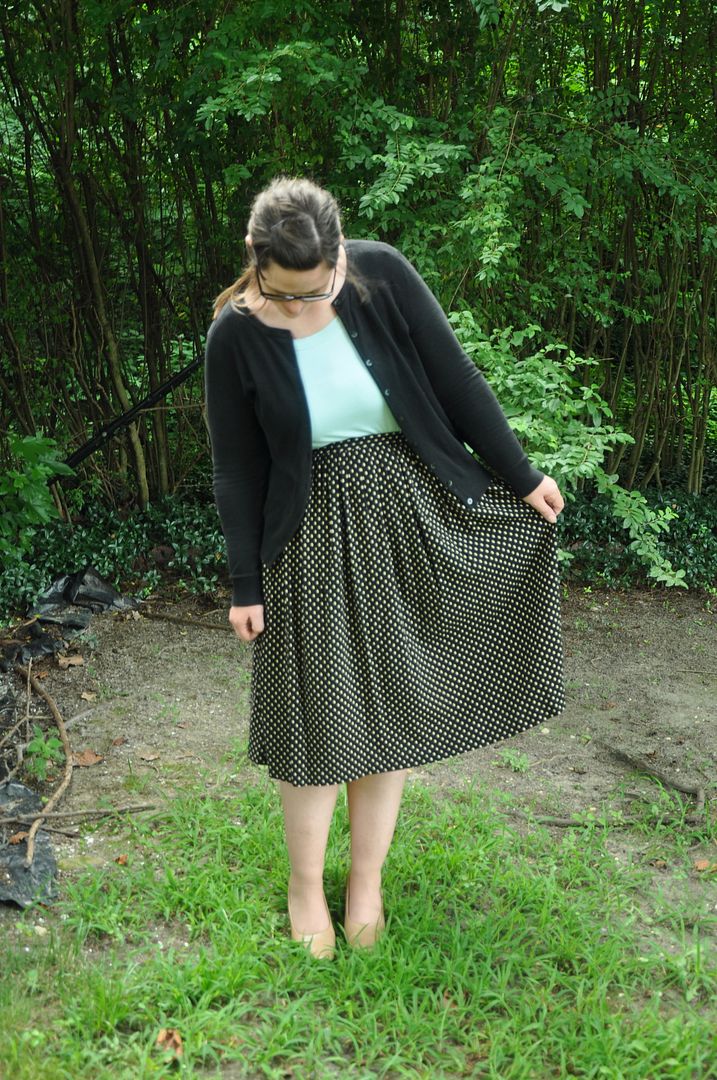 I showed up to church with my hair down & bangs pinned back but by the time it was over I had it pulled back into a ponytail. The humidity and my hair don't like each other.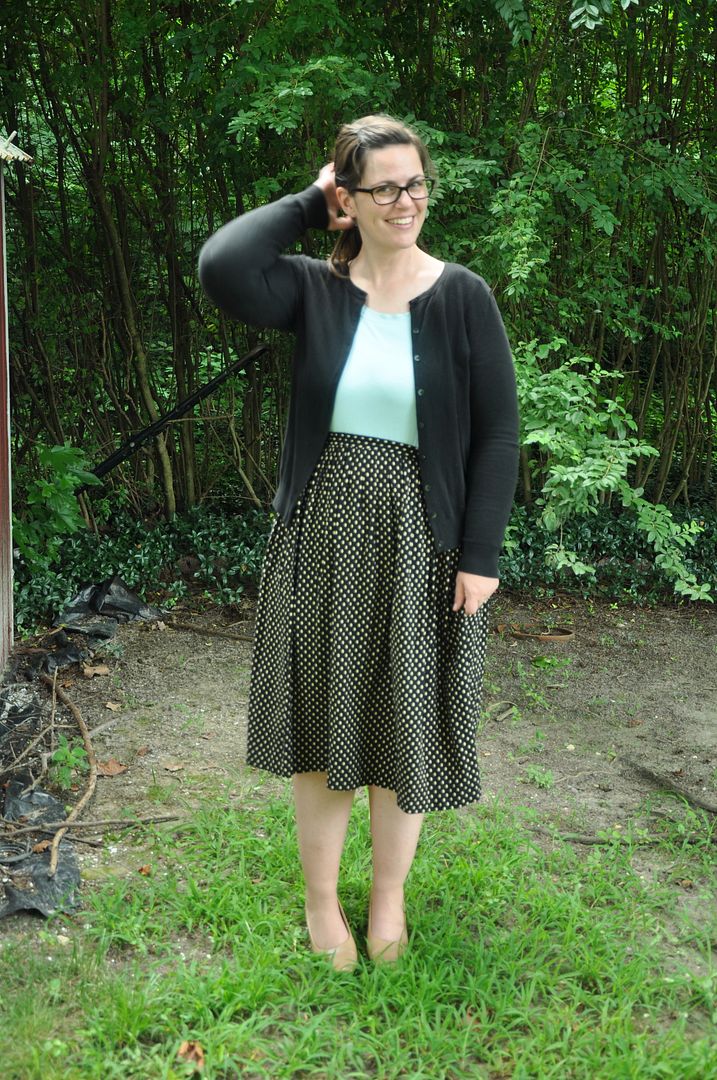 What did you wear to church? I'd love to see! Share your link in the comments.