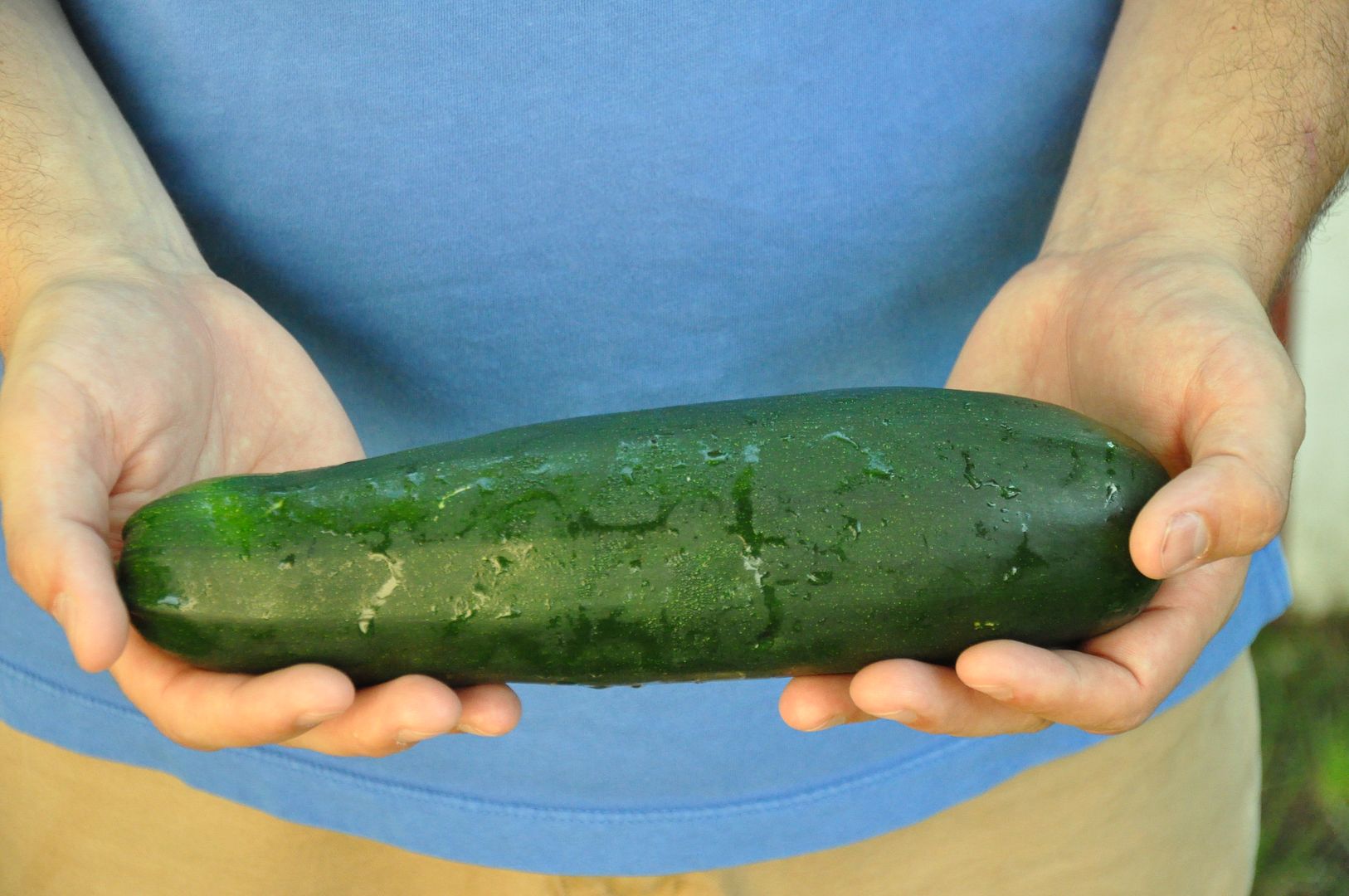 We planted a summer garden this year with no expectations. This being our first attempt at growing anything at all, we decided to view it as more of a learning experience than anything else. Friends with big-time green thumbs were more than happy to share their advice with us and we soaked it all in like sponges. Much to our surprise, every single thing we have planted this year has grown and made its way to our dinner table this summer. Except for the green peppers - they are just now making their appearance.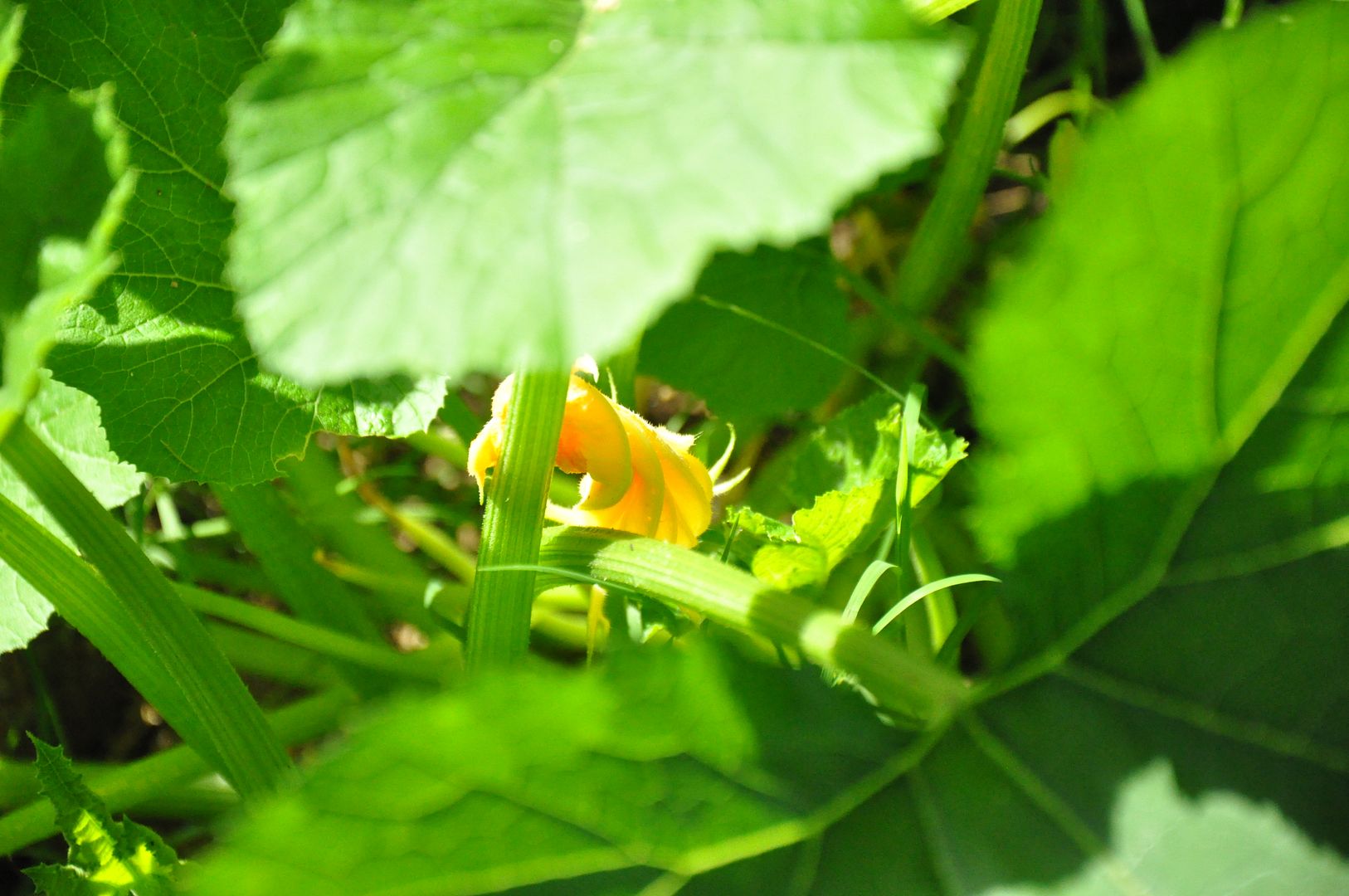 Our zucchini plants started to take over our little square foot garden so the Mr. transplanted them to another spot in the yard. We pick about one zucchini a week to eat and I have to come up with ways to sneak them into our meals because my kids do not like them one bit.
Does anyone know if you can sneak them into brownies?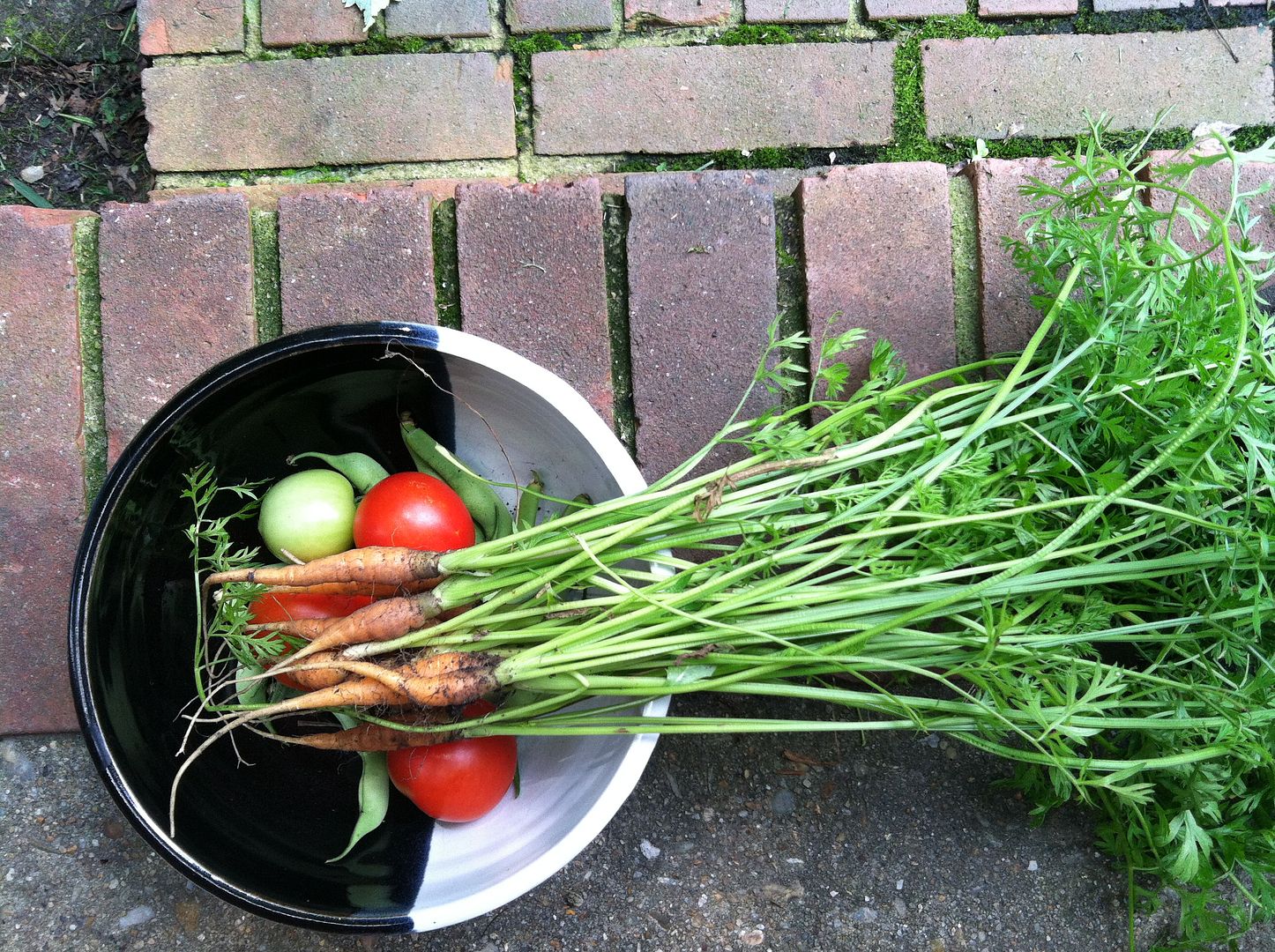 Our carrots didn't do as well as the other veggies because the garden was not deep enough for them to grow. They were pretty pathetic looking. We are already making plans to double the height of the garden next summer. Our biggest success was with tomatoes. We planted baby romas and our neighbor gave us a tomato plant but I don't know which variety they are. Both plants have grown so big that we had to remove the
chicken wire cage
we built to keep deer & squirrels away. So far, they haven't figured out that it is missing. Let's hope it stays that way!
Did you grow a summer garden? What were your successes and failures?