Today is a super exciting day here at ANNIE AND M. Today is The Messy Project reveal day!
The Messy Project is the brainchild of Kelly, a super sweet & cute fashion blogger at Messy Dirty Hair. I stumbled upon her blog earlier this year and fell in love with her Messy Project idea. So I bravely asked for a spot to participate and was lucky enough to land one for this month!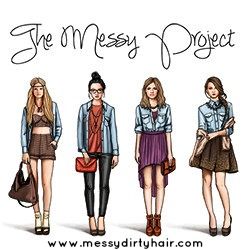 The Deal:
1 Item
5 Girls
5 Different Looks
1 Major Blog Post Day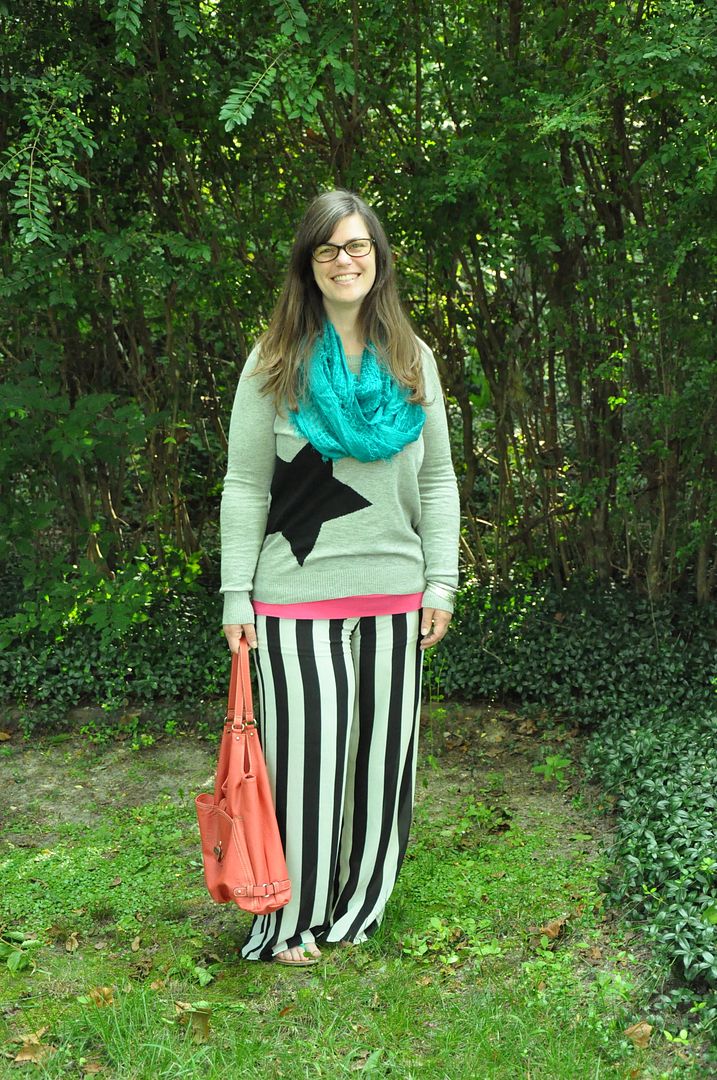 My Messy Project pants arrived in the mail a couple of weeks ago and I got right to work putting together a comfy, yet cut outfit. Things are starting to cool off (slightly) here in Virginia so I created a look that is perfect for Fall weather. The pants I was given to style an outfit around are super comfy. They come with a pair of shorts to hide your undies, but were still a bit too sheer for my taste so I wore a pair of footless black tights underneath to make them a bit more modest. And you can hardly tell I'm wearing them! Big mamas like me can wear size XL from the junior section so I grabbed this cute sweater and paired it with an aqua infinity scarf and matching braided sandals. I threw on a bright pink t-shirt under the sweater that I already had on hand for a bright pop of color. And I borrowed the bracelets and purse from my daughters, who were super thrilled to be adding something little to complete my outfit.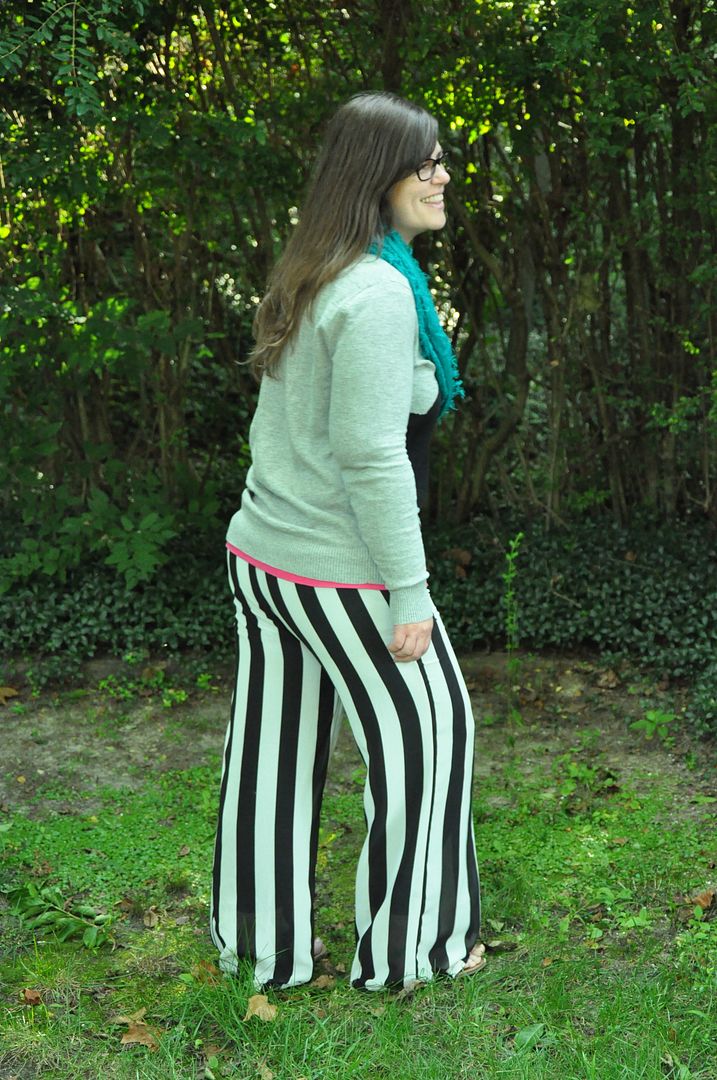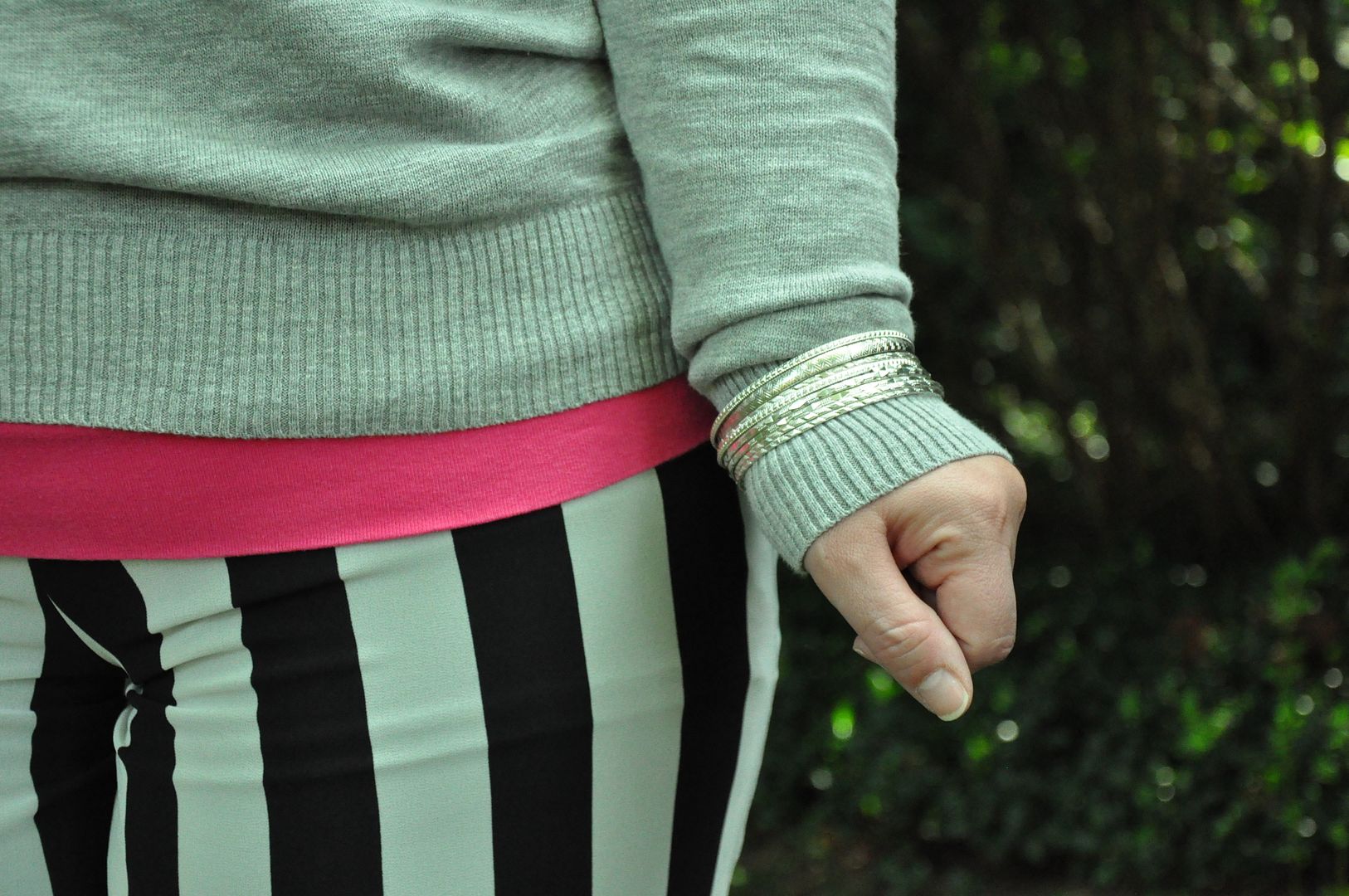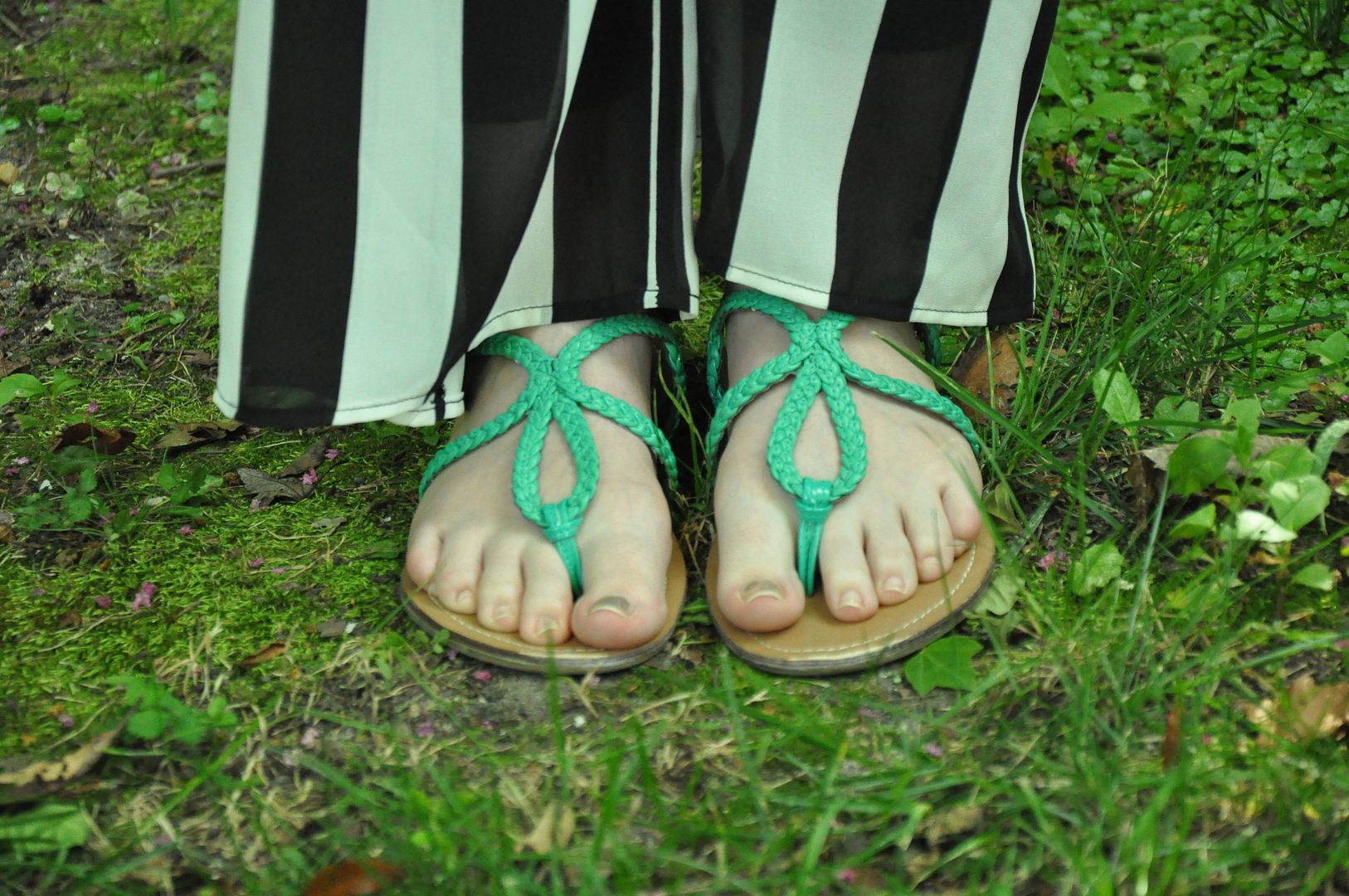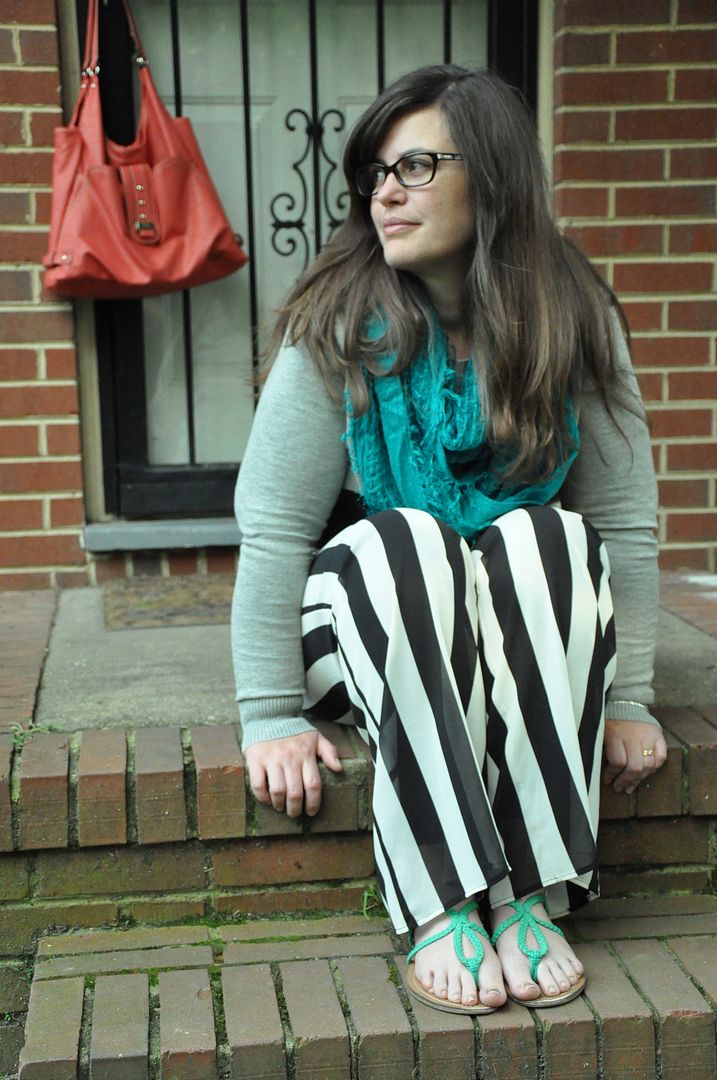 Let me say right now that I do not consider myself to be any sort of fashionista. My typical outfit is jeans and a t-shirt topped with a cardigan and ballet-style flats for shoes. Not fancy. Participating in The Messy Project gave me the opportunity to step out of my shell. I really needed to do this. Sometimes I need to be brave and do things that are out of the ordinary just so I know I can. Doing something different is good for my soul.
How about you? Are you brave when it comes to fashion?
Now go check out the other girls who rocked these pants!
Thanks Kelli! It was a blast!