The weather was gorgeous on one of our last days at First Landing State Park. The humidity was a bit killer but we muscled through it. We stopped by the main lodge to pick up a free backpack. They offer a handful of themed backpacks. We told them we were going to hike the Bald Cypress Trail (which was about a mile long) and they gave us the Bald Cypress Swamp pack. It was full of fun things to help the kids learn more about the swampy area. Books, a map, binoculars, and magnifying glass were included, but the kids liked playing with the birdsong identifier the most. It had cards for different birds and frogs and you simply push the button next to the creature you want to identify. When Noah had it, there was a continuous stream of frog sounds. It was only slightly annoying ;)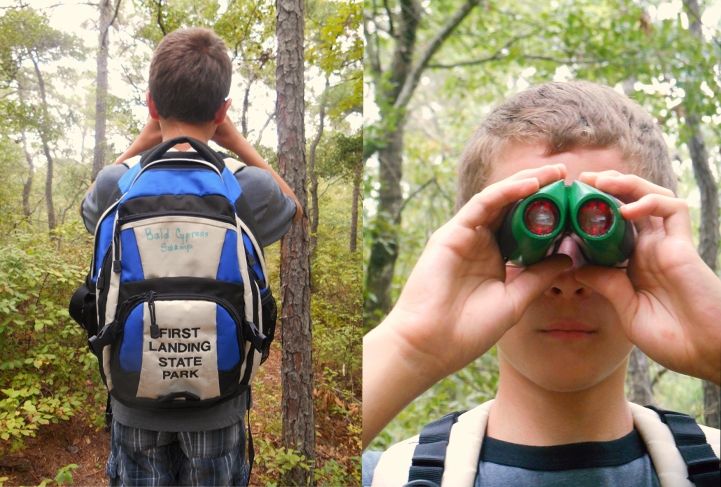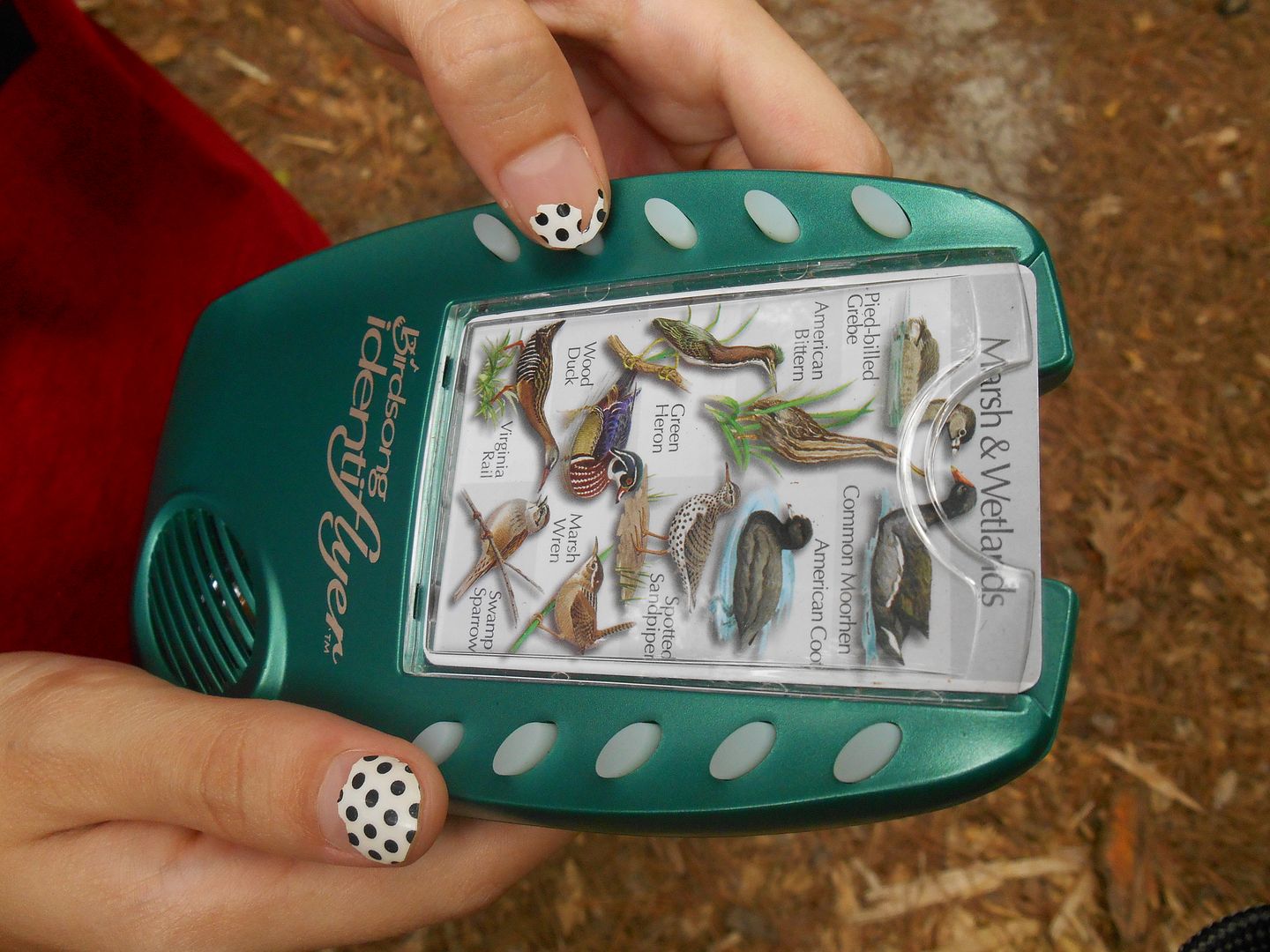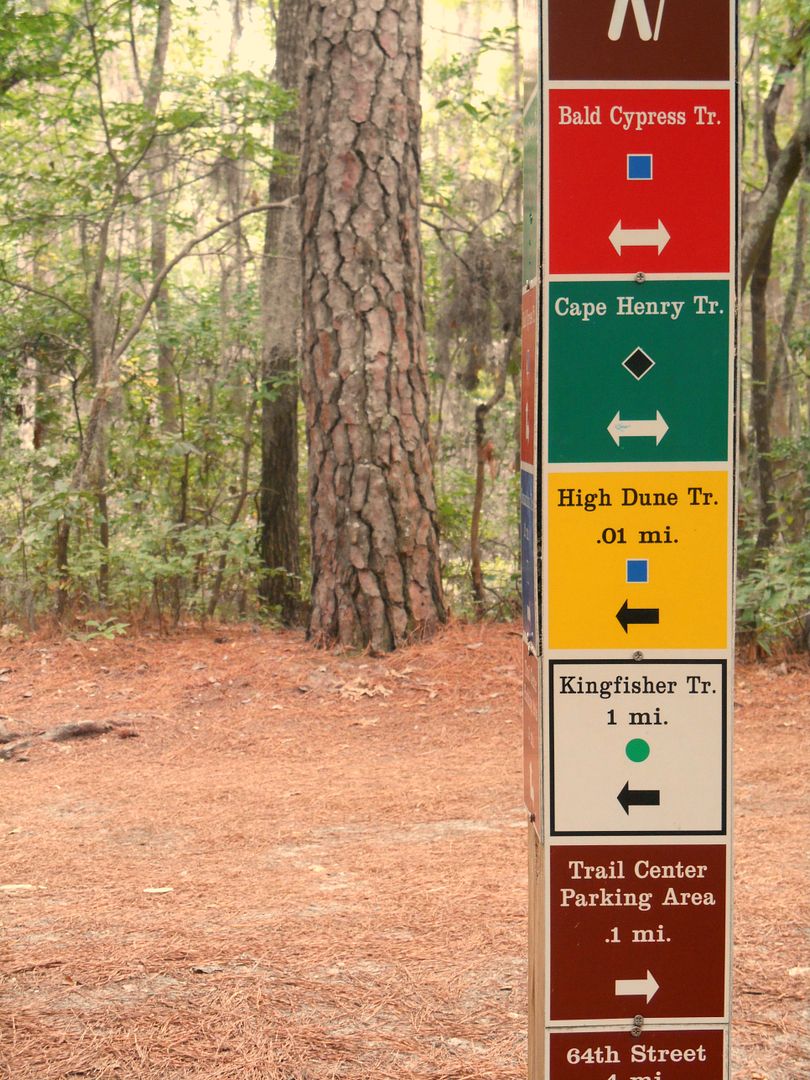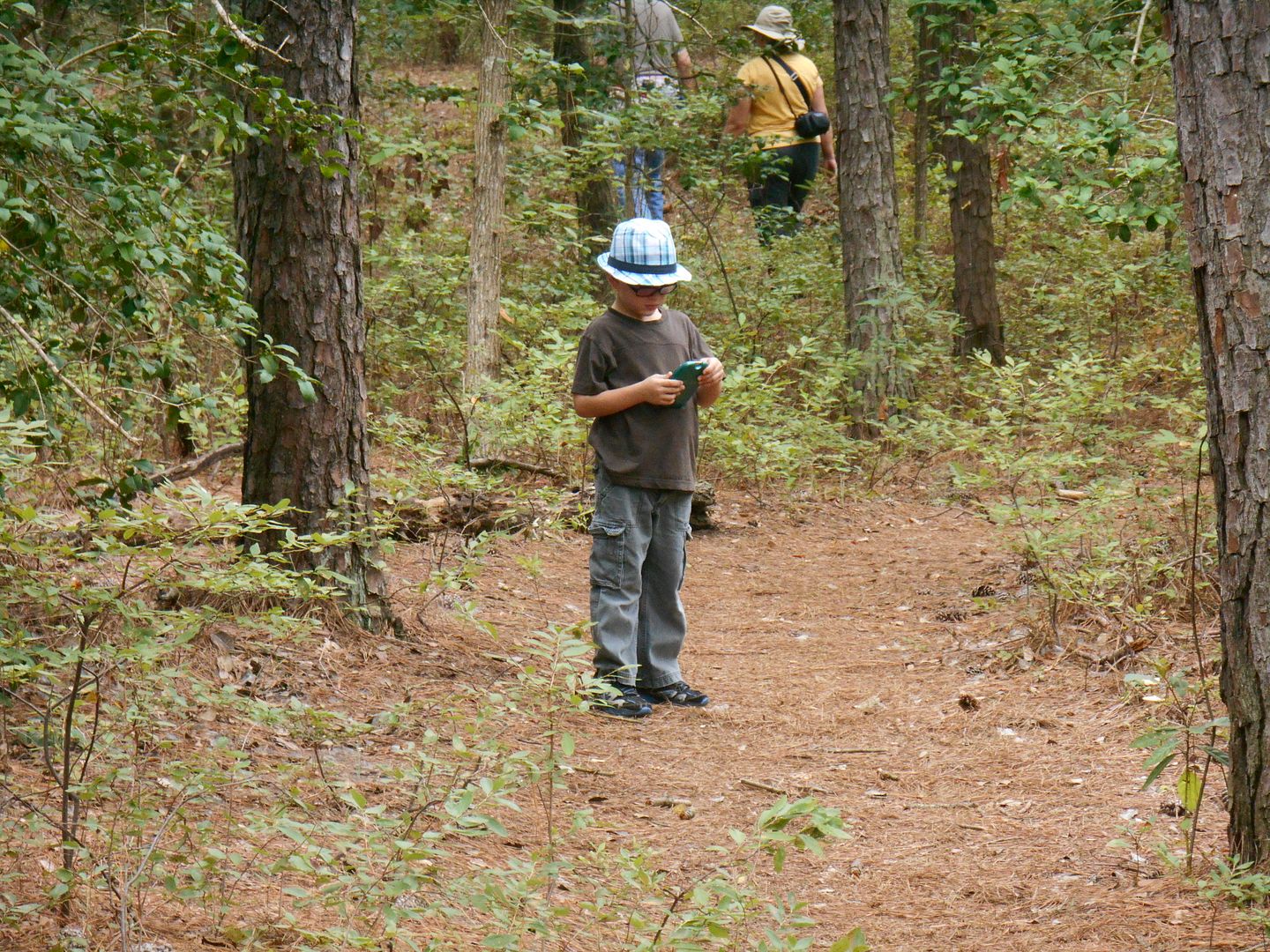 I was pretty caught up in noticing the small details of things. I could have stared at the texture of these tree stumps for a good hour.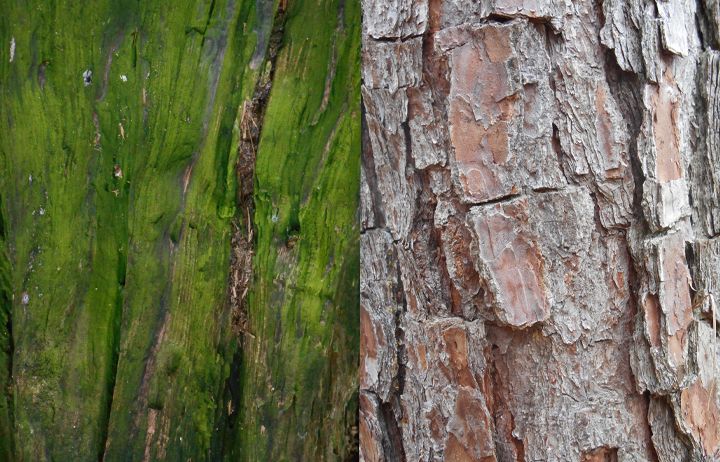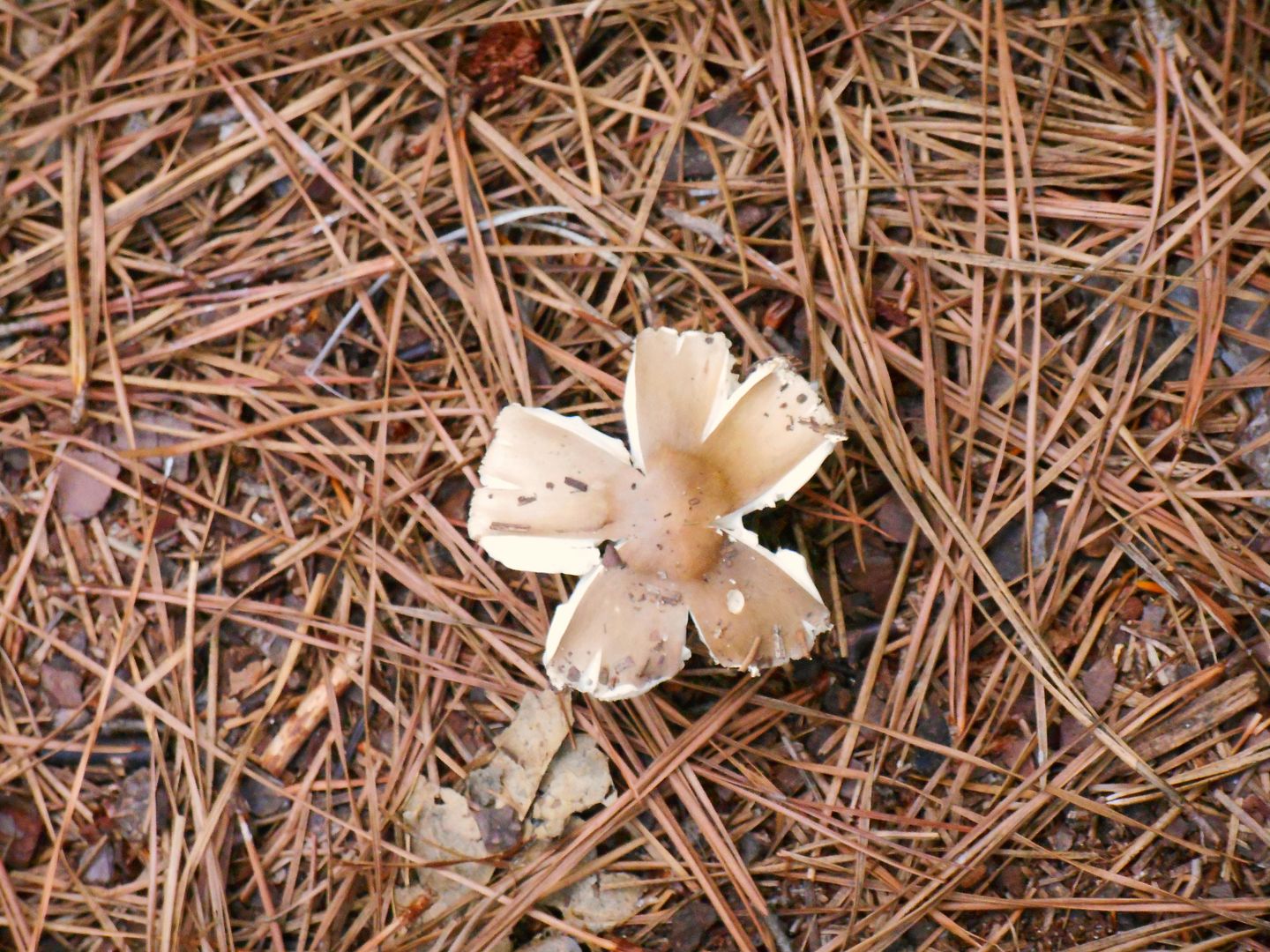 While Nana was checking out our nature backpack, I wandered into a room of nature displays in the main lodge. I paid extra attention to the snake exhibit, making a mental checklist of which snakes were poisonous and which were not. I hate snakes. They are all poisonous in my mind.
We ventured onto a bridge about half way through our hike to see more of the swamp. I spotted a snake almost immediately. Let's face it, while my kids & Nana were looking at the trees in the swamp, I was looking for snakes. It was a cottonmouth. And it's on the poisonous snake list. Ick.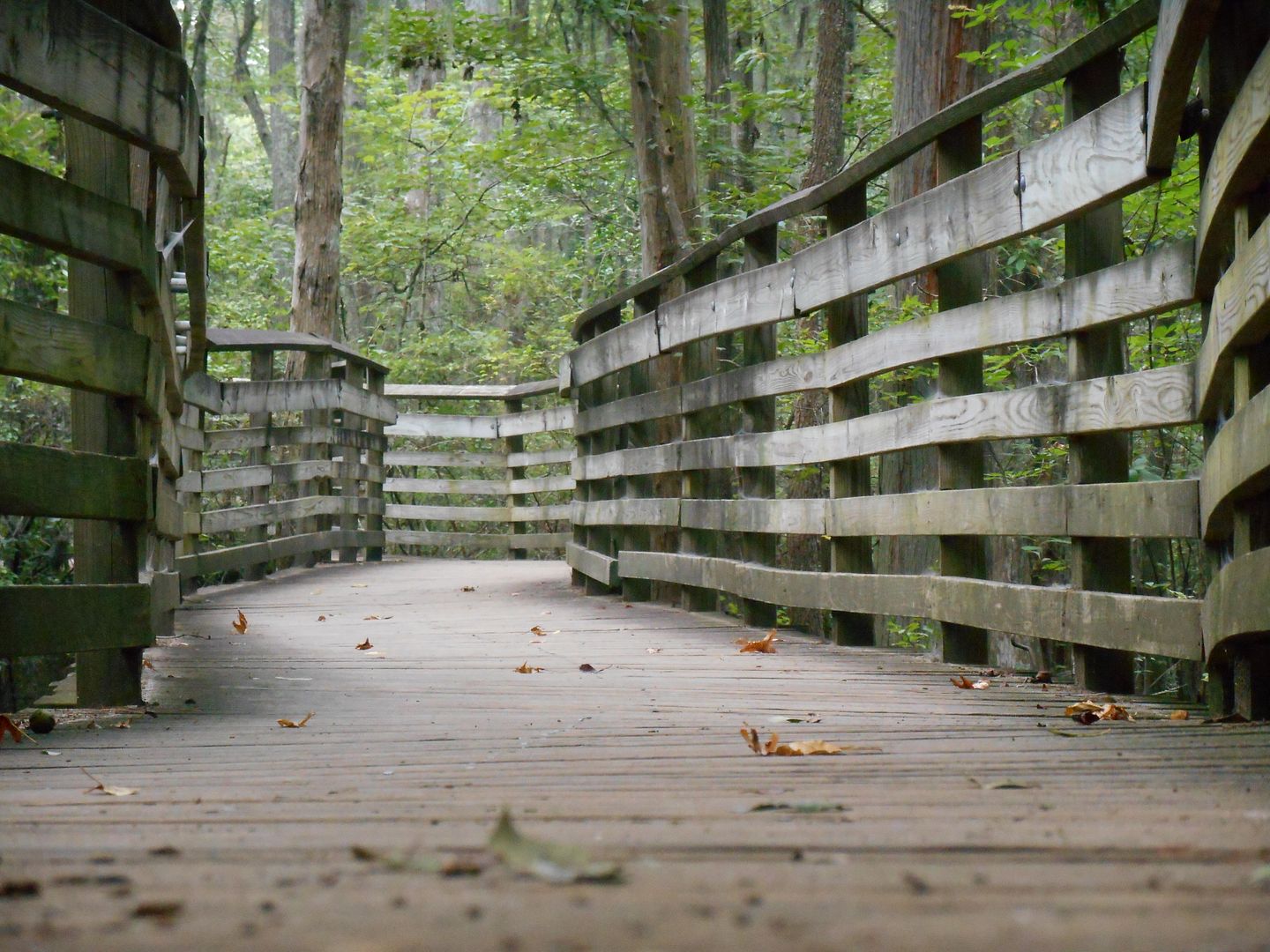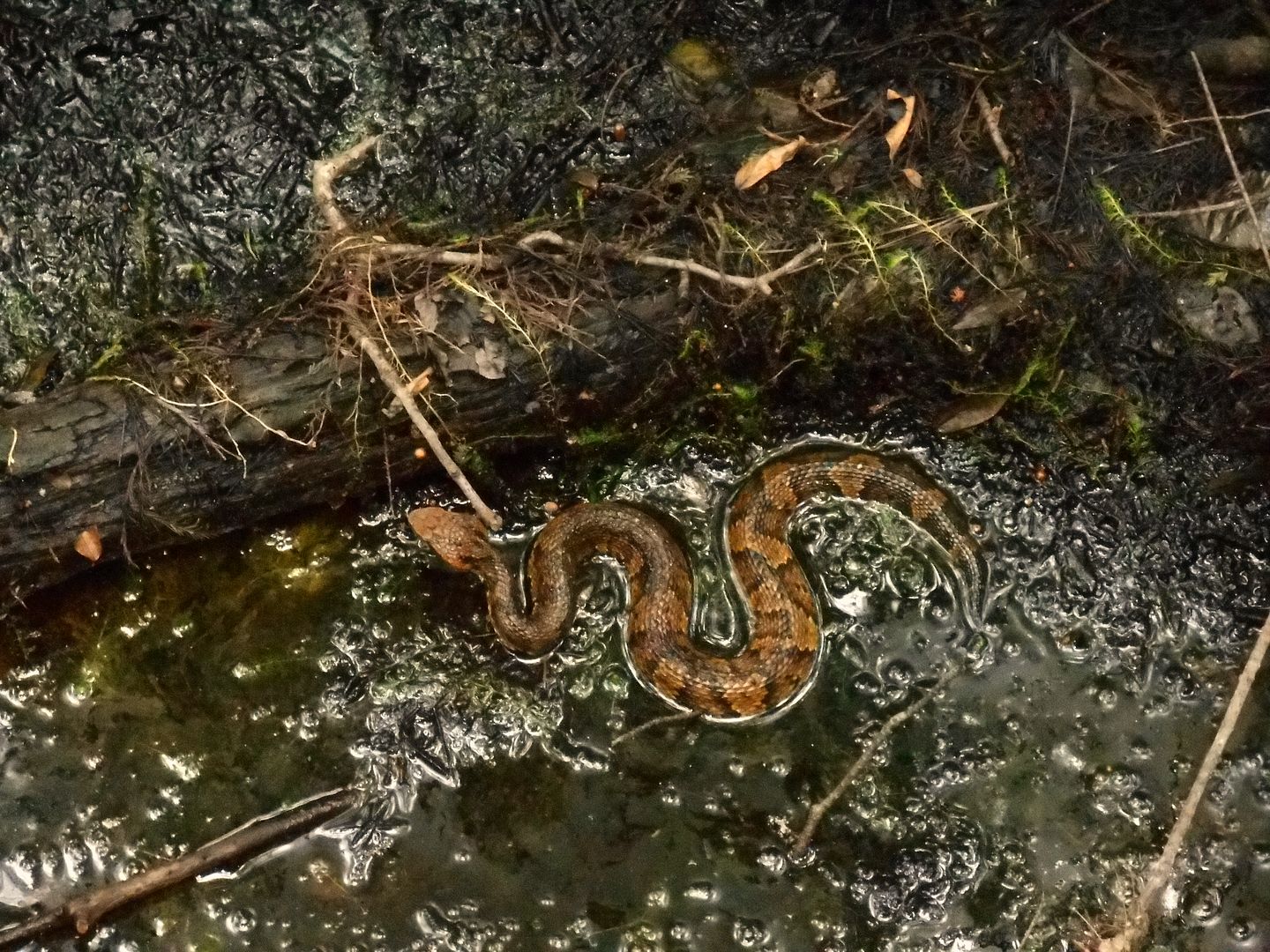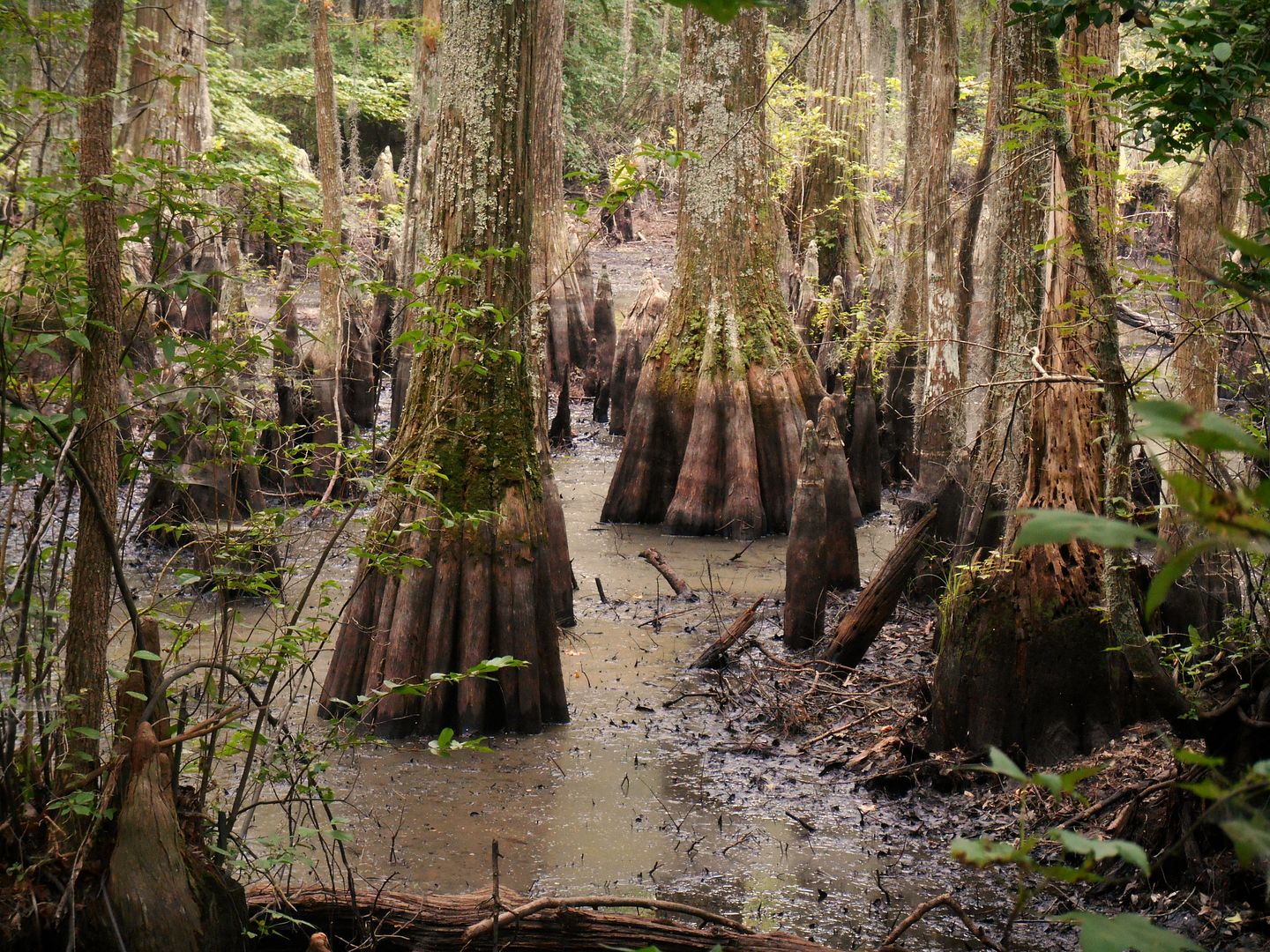 Soaking in a little nature was just what I needed before heading home. I've had a lot of things weighing on my mind lately and I was able to clear my head a bit. The responsibilities of motherhood can be overwhelming and I needed to feel closer to God to get some answers to months of prayers. Those answers finally came and I was at peace. Even after 15 years, I still don't have this whole motherhood thing figured out. Of course I am my own worst critic. But now I have a boost of confidence and am ready to be better than before. I am better at letting little things go. I am better about doing things on a whim. I am getting better at a lot of things. After all, life is all about learning and progression. And I am in the thick of it.